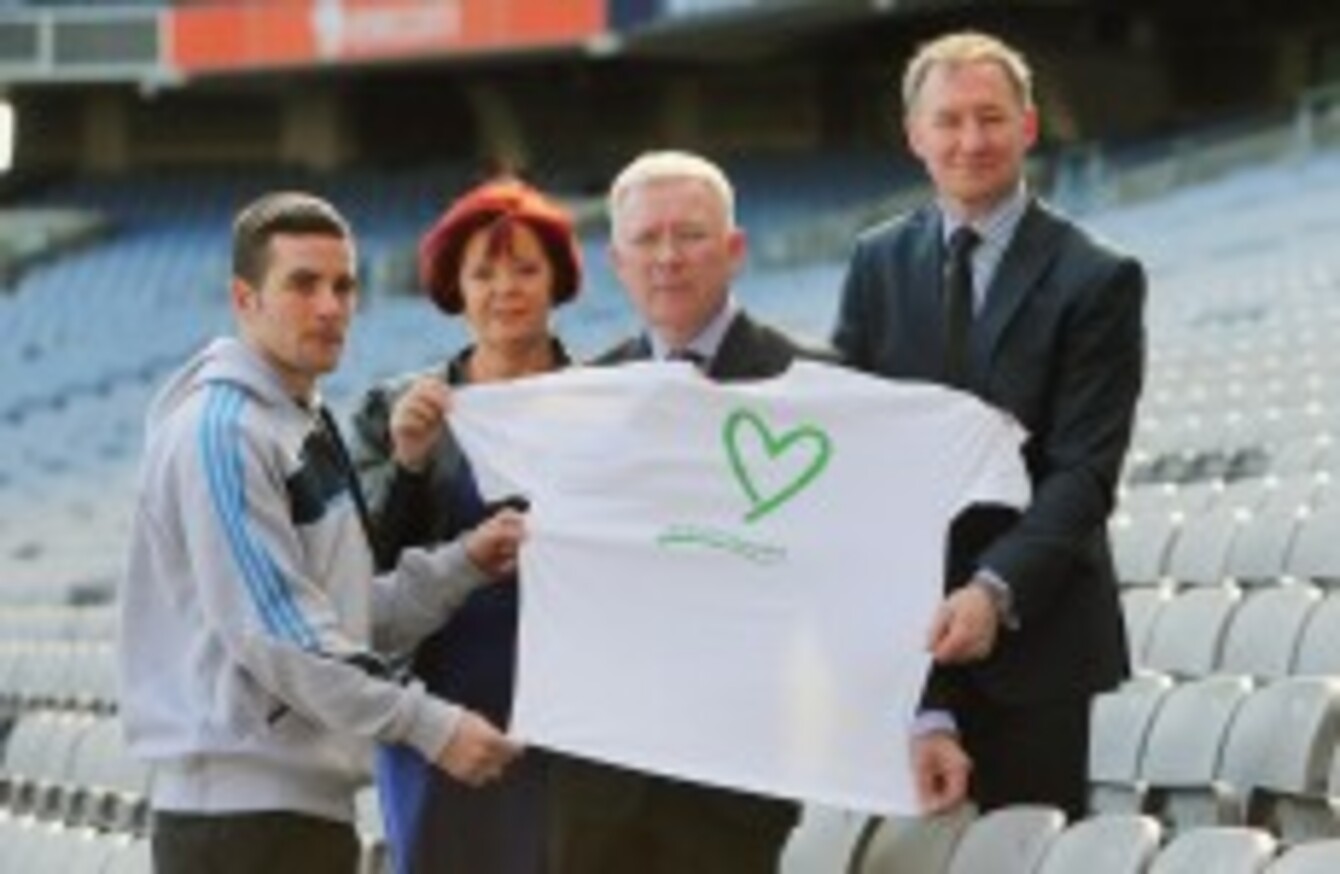 The Ciarán Carr Foundation was launched today.
Image: INPHO/Lorraine O'Sullivan
The Ciarán Carr Foundation was launched today.
Image: INPHO/Lorraine O'Sullivan
DUBLIN BOSS JIM Gavin has called for greater education amongst sports players and managers about SADS (Sudden Adult Death Syndrome).
Gavin was speaking in Croke Park today at the launch of the Ciarán Carr Foundation which has been set up in memory of the young dual player from Clondalkin in Dubln.
Ciarán passed away in January 2012 after he collapsed and died during an indoor training session with the Round Towers GAA club's senior football team.
Gavin, who is a Round Towers club man, was manager of the Dublin U21 football side that Carr lined out for in a challenge game against Derry in 2011.
"I vividly remember catching the eye of his proud parents Philip and Gemma as they stood on the sideline, watching their son don the sky blue jersey," recalled Gavin.
"His loss was deeply felt by the Dublin GAA community but the strength and courage shown by Gemma and Philip has been inspirational.
"SADS has had a devastating impact on the sporting fields of this island. The Ciarán Carr Foundation encourages all sports managers and trainers to become proactive about learning about SADS.
"It encourages clubs to properly resource their training and playing facilities with the necessary equipment to fight SADS, so when the time comes a life can be saved, not lost."
Gavin was on hand along with Ciarán's parents and Dublin senior defender Kevin O'Brien, who mentioned Ciarán in his victory speech after captaining Dublin to win last year's All-Ireland U21 football title, at today's launch.
The Ciarán Carr foundation aims to work with CRY and the Irish Heart Foundation to raise awareness.