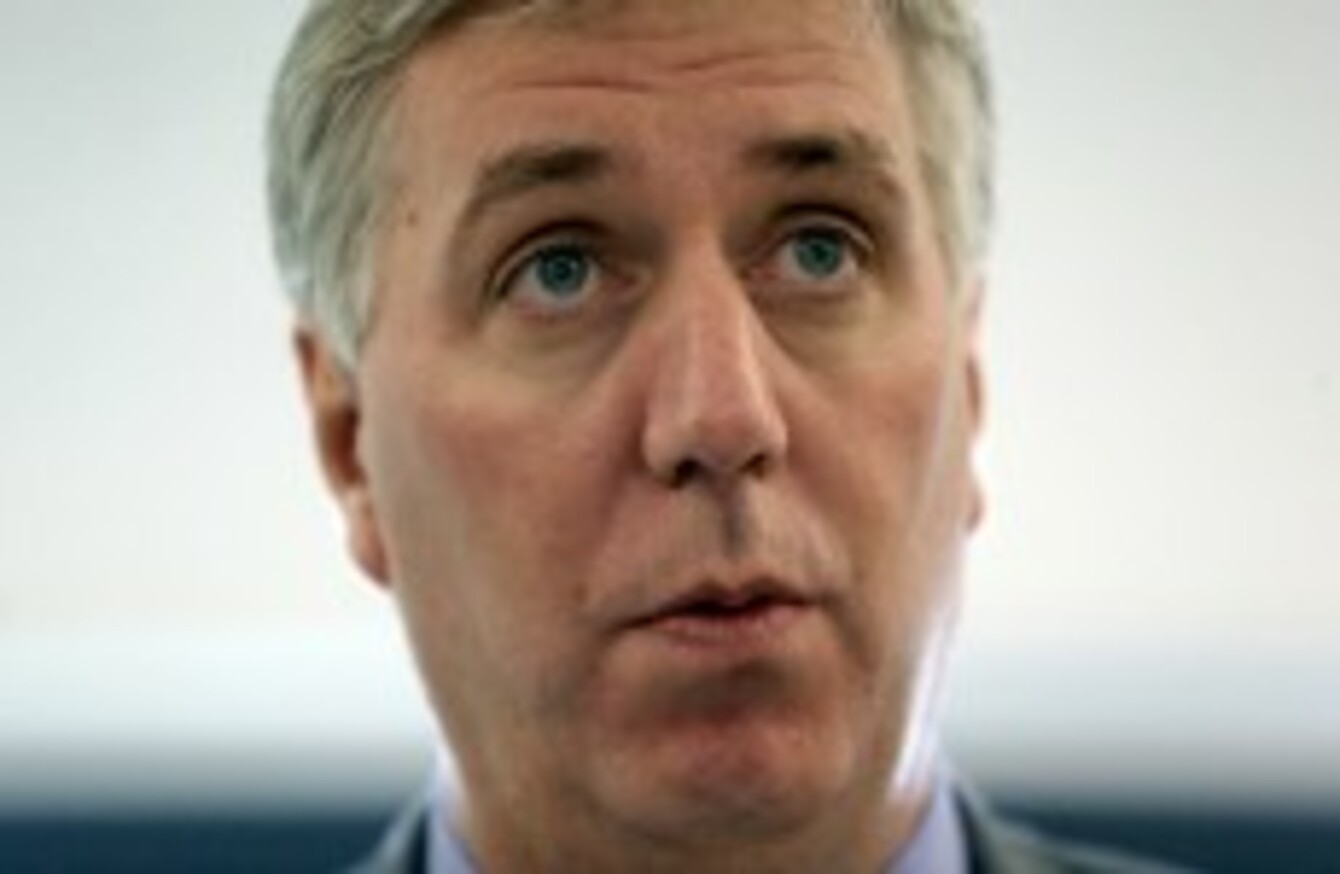 FAI chief Delaney (file photo).
FAI chief Delaney (file photo).
FAI CHIEF EXECUTIVE John Delaney is confident that Ireland fans will come back out in their numbers to support the senior team play when the Euro 2016 qualifiers get underway.
25,191 showed up to the Aviva Stadium yesterday as Martin O'Neill's side went down 2-1 to Turkey in the first of four summer friendlies — an official figure which falls 10,000 short of the crowd the FAI had been expecting on the day.
Ireland's next home game isn't until October when UEFA newcomers Gibraltar travel to Dublin for the second round of fixtures in the upcoming qualifying campaign but Delaney believes 2015 will bring a number of capacity attendances.
"Everybody knows that next year is a huge year for us with England, Scotland, Poland and Germany coming," Delaney said. "You expect four full houses there.
"It will probably be (a gap of) about a year-and-a-half between what could be described as big qualifying matches when you go back to the Sweden match. Gibraltar is a qualifier and will be treated with the respect it deserves but in terms of the public's appetite the next one will be Poland.
"That's a big gap, the way the international calendar has fallen for us.
"What I'm pleased about is that from 2018 onwards we have the Nations League and these so-called meaningless friendlies will be in the minutia. That is something I think in the longer term will be better for everybody."
O'Neill, meanwhile, joked in his post-match press conference that they weren't the only gig in town last night: "I was delighted with the crowd in the sense that it's hard-earned money at the end of the season.
There was a couple of other attractions on in Dublin tonight – I think some of my family were even thinking about leaving here and going to One Direction, and that includes my wife! I have no complaints."
The arrival of a new high profile management team of O'Neill and Keane was expected to bring fans back after the Trapattoni era ended in disappointing fashion and Delaney explains that he is pleased with how sales are going for international season tickets.
"They've brought a big hype. I don't think I've seen so much hype since the Charlton era. There really is a real hype with the public. To transfer that into bums on seats we'll certainly see it next year and already season ticket sales are going quite well.
Be part
of the team
Access exclusive podcasts, interviews and analysis with a monthly or annual membership.
Become a Member
"We've sold 5,500 tickets. Our target is at least 10,000 and there are around 3,000 renewals there coming in before the end of the month. That gets us comfortably up to 8,000 before we even get into the grassroots or the public in a real way.
"I'm really pleased that ticket sales will be north of 10,000 and may even get to 15,000."
Former Shelbourne manager Dermot Keely made the headlines last week when he branded those who showed up to the friendly between Shamrock Rovers and Liverpool as "42,000 morons".
When asked about his thoughts on the comment, Delaney said Irish fans following top English clubs is nothing new and added that the match made sense to the FAI from a financial point of view.
"I like Dermot Keely. He was a great servant to the game so I'm not going to have a go at Dermot. He is entitled to his opinion. It is his opinion and he is more than entitled to give it given what he has done in League of Ireland football through the times.
We all know that we live on the corridors of probably the greatest league in the world. We all know if you go to Dublin airport on a Saturday morning you will see Man United fans, Arsenal fans, Liverpool fans. That is just the nature of the game.
"When Man United came to open the Aviva we had the same thing. There is an appetite in Ireland to watch Premier League teams like Liverpool and Manchester United playing. We've recognised that.
"In a time possibly when we didn't have the most exciting games to play that was an important game from a financial perspective to have in place."