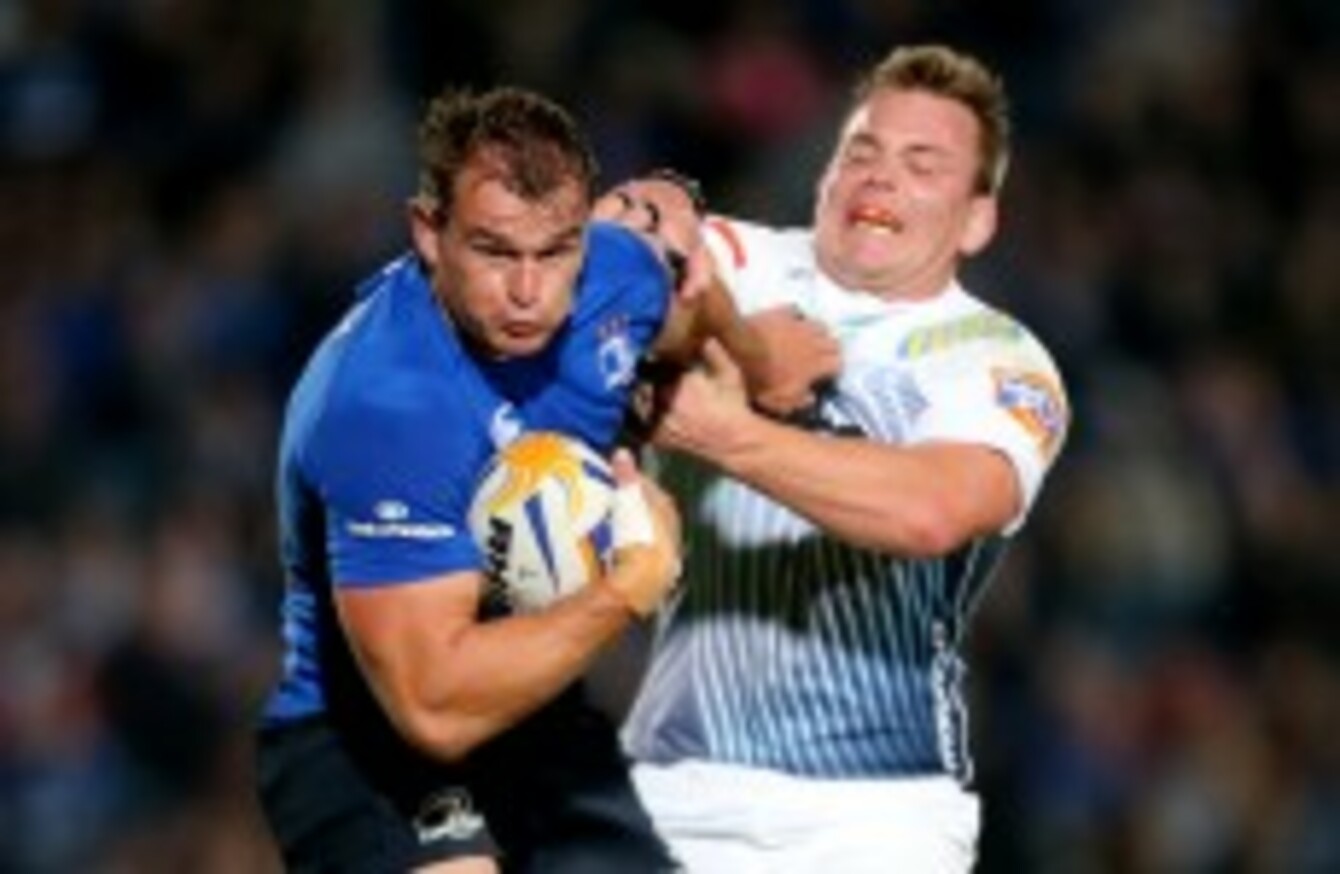 Image: ©INPHO/James Crombie
Image: ©INPHO/James Crombie
LEINSTER BACK ROW Rhys Ruddock praised the influence of Jono Gibbes on Leinster after last night's 34 – 20 win over Cardiff in the RaboDirect Pro12.
The former All Black was yesterday confirmed as a replacement for Vern Cotter in charge of the forwards with Clermont Auvergne and Ruddock says the players had just been officially informed.
"He's been here since I joined, a massive influence," the young Ireland international told TheScore.ie after lending his weight and power to Gibbes' pack for 70 minutes.
"A great guy to be led by, a quite inspiring guy, so we're sad to see him moving on, but we still have his influence there."
That's the important message from Leinster and, even in silence, from Gibbes. The Kiwi could not have left his first coaching role in a hurry. Leinster now know they must replace a man who helped lay the foundation of their success, but they have up to 10 months to do it.
"Obviously it's disappointing," Ruddock continues in relation to his fellow blindside. "He's been a huge part of Leinster since I've been here. So we're sad to see him go, but at the same time, he's here for the rest of the season; [he has a say] on what goes on moving forward."
After falling to defeat in Glasgow so limply last weekend, Ruddock says the difference in last night's performance (leaving aside the quality of the opposition) was down the efficiency at scrum and line-out.
The hosts delighted the RDS with a bonus point; with one coming via a penalty try and another from a rolling maul. However, despite some brilliant cameos in the back-line, the only try not attributed to the pack was a first-phase line-break from Ian Madigan late on.
A profitable night all round for the blue pack.
"That was a problem last week,"Ruddock added,"we didn't really get enough ball off set-piece and we didn't look after it well enough. That was a big focus going into this week and I thought we had a big improvement in that area."