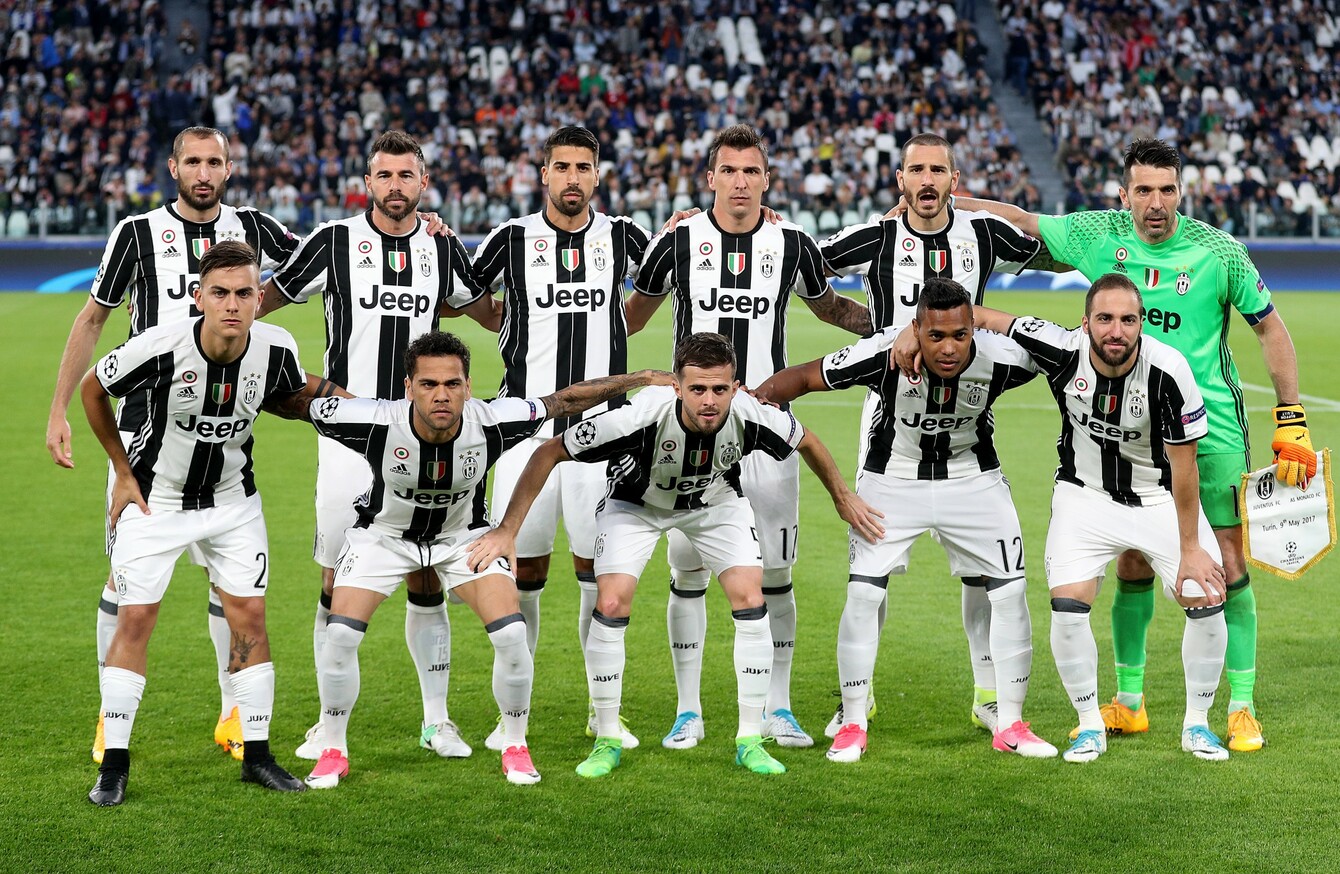 Image: Adam Davy
Image: Adam Davy
A BRIEF GLANCE at Juventus' recent history and it's hard to argue with their level of success.
Six straight Serie A titles. Three straight Coppa Italia victories. Historic.
The Old Lady is certainly not showing her age. In fact, she has everyone else in the country running scared.
So, ahead of a Champions League showdown with Real Madrid, you would assume that they are the romantic choice. But there are plenty of dark shadows which makes it difficult, perhaps, to properly embrace their relentless triumphs.
Juve's last 20 years can be neatly broken in two, with the Calciopoli match-fixing scandal providing a neat intersection.
In 2006, under Fabio Capello's guidance, the club had just won their second consecutive Scudetto but were quickly immersed in chaos as the finer details of how general managers' Luciano Moggi and Antonio Giraudo planned and executed the influencing of referees.
The whole affair was grimy. Older millionaires – in their expensive suits and chomping on cigars – conducting things so the richest clubs gained another advantage.
Speaking to The Guardian in the midst of Calciopoli in the summer of 2006, Gianni Bondini – then of La Gazzetta dello Sport – told Jason Burke:
'The Italians pioneered the modern internationalism of football. Remember Maradona coming to Naples in 1984? When money comes in the window, sport goes out of the door. We now have a degenerated football system. We have "rich football". And it's a real mess."
Of course, Juventus weren't the only organisation rapped across the knuckles but they were, to the outsiders looking in at least, the only ones to be rapped with a metal ruler.
Moggi was handed a prison sentence and banned from football activities for life. Juventus were banished to the second division, their 2005 title stripped from them.
There was other, more piercing damage too. In the middle of the 2006 World Cup – one that Italy would finish as champions – Gianluigi Pessotto, a long-serving player and Champions League winner with Juventus in 1996 who had later became a sporting director, went to the top floor of the Juventus headquarters, clutched some rosary beads in his hands and threw himself off. The parked cars beneath probably saved his life. He suffered multiple fractures and internal bleeding but survived.
Later he spoke of Calciopoli and the toll it took on him.
"It was like receiving a kick to the head without knowing where it had come from," he told La Stampa.
I felt like the victim of persecution as I was being chased like I was the worst offender. Every person I saw seemed like the Devil or the Madonna."
The weight of the scandal was too much for him. Still, Pessotto made a full recovery. As did Juventus, as it happened.
Demotion didn't last long and they bounced back to the top tier immediately while managing to hang onto some of their biggest assets like Gianluigi Buffon, David Trezeguet and captain Alessandro del Piero.
By 2008, they were even back in the Champions League, a competition that should bring about nothing but nostalgia for the club. Instead, they have a complicated history with it.
Without a league title in eight years, it was 1994 when Moggi and Giraudo were brought into the club. Very quickly, with Marcelo Lippi at the helm, they racked up championships in 1995, 1997 and 1998. And, in 1996, they won the Champions League – beating reigning champions Ajax in the final thanks to a goal from Fabrizio Ravenelli.
But, after Zdenek Zeman – then in charge of Roma – questioned the medical practices of certain teams – mainly Juventus – an investigation later found Riccardo Agricola, the Juventus club doctor, of giving performance-enhancing drugs to Juve players. He was later acquitted after the state of limitations expired.
However, the story has always rumbled on. In 2013, a Dutch TV documentary heard from two Italian doctors – one, Giuseppe d'Onofrio, had testified at Agricola's trial – who claimed that based on medical documents seized from the club in 1998, the players had been given EPO before the 1996 final.
Still, it appears that Italians have moved on.
According to Italian football writer Dylan Fahy, the mis-steps the club took in the past are not discussed anymore.
"Italians don't really talk about the doping questions and Calciopoli," he says.
"The simple answer is that they've moved on from it given both are now over a decade ago. People do still bring it up whenever Juve get a dubious decision from a referee, but the story of this Juve team is one of brilliant foresight and management both in the boardroom and on the touchline above all else."
Speaking to The42 in 2015, John Foot described the state of Italian football in the aftermath of Italia '90 – supposedly the country's crowning glory.
"Lots of things linked to Italia 90 are very problematic," he said.
"The legacy of the tournament is not a good one at all in terms of politics and the stadiums themselves. One's already been knocked down, there were lots of white elephants, so much money thrown down the toilet, lots of arrests, the San Siro wasn't improved but made worse. Much of it was a disaster but the image it showed to the world was a kind of glittering, glamorous Italy but that wasn't reality."
There was an inevitable dip as Juventus attempted to refocus and find their footing again. But, as Fahy is keen to point out, they went about it in a clever way.
Juventus had built the Stadio delle Alpi to cater for the tournament but it proved a disaster. In 2011, they finally moved into their current home and it has served as an emblem of sorts: a new Juve. A rebirth. As other Italian teams have found it hard to push on and develop, Juve's story is the complete opposite.
"The Agnelli family built a proper stadium before anyone else in Italy even considered doing so," Fahy says,
Their sporting director Marotta has consistently manoeuvred shrewdly in the market while spending very little (see Pogba, Vidal, Pirlo, Barzagli, Dani Alves). They continue to buy up any half-decent young Italian player (pretty much the entire Azzurri Under-20 team at the World Cup at the moment are on Juve's books). They had their share of managerial failures before landing Conte – the best manager Italy has produced in years – and followed it with Allegri who has proven himself, against the odds, to be one of the best tacticians Italy has produced in a while."
With so much recent domestic success and facing into their second Champions League decider in three years, it's hard not to look back and draw similarities.
But, it seems Juventus are desperately trying to avoid that and move forward instead.  Out of the shadows.
"It's been a long journey to get here but they aren't tainted because people have seen the progress over a decade and how they've basically out-thought every other Italian club," Fahy says.
"I tend to believe that there was drug use in the 1990s and that Moggi was an 'influencer' over referees. There is undoubtedly a shadow over their past achievements, but I'd tend to say that it's moved on in the Conte/Allegri era. The past is the past so nothing will stop this Juve team being considered one of the greatest of all time in Italy should they win today."
The42 is on Instagram! Tap the button below on your phone to follow us!