AT THE VERY first breakdown at the Aviva Stadium on Saturday evening, we got a sample of the pressure that was going to come the way of the Ireland halfbacks.
With Kieran Marmion standing over the ball, readying himself for a box kick, we can hear England captain Dylan Hartley over Jérôme Garcès' ref mic.
"Marmion, Marmion, Marmion!" shouts Hartley.
It was the beginning of a theme, with England's players consistently audible over the ref mic throughout the final game of the Six Nations, always signifying who they intended to put pressure on.
Johnny Sexton was the name on their lips much of the time, but Marmion was in the crosshairs too.
"I knew they would probably be trying to put me and Johnny under pressure," said Marmion after completing 68 minutes of Ireland's 13-9 win.
"I could definitely hear them at all the rucks and stuff, giving me a good bit of verbal pressure. The thing is to just try and ignore that. I knew it was coming and you just have to get on with it and do my job.
You can hear them shouting, 'I'm all over him, I've got him.' I guess it's just a way of putting people off and you just have to try and block that out."
There's nothing new here, of course, and halfbacks are always the obvious focal point of the defensive team's pressure, although Rory Best and Joe Schmidt certainly weren't pleased with some of the borderline shots on Sexton.
"I guess it probably worked in our favour," said Marmion of those hits on Sexton after he passed and kicked.
"They were giving away cheap penalties and Johnny has to try and wear that and get on with it. You do that for the team and he's a professional who has been in the game for so long, he knows what's coming. He gets on with it really well."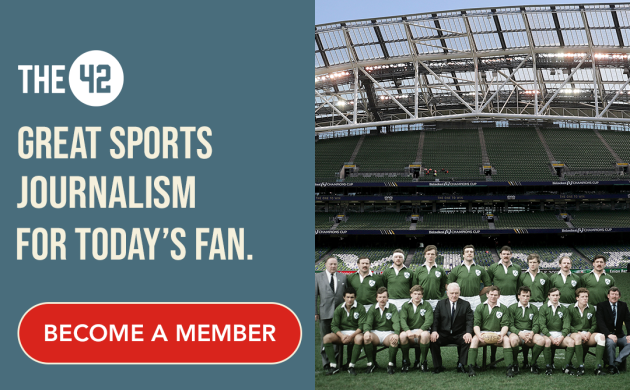 It was steadying for Sexton to have a scrum-half as composed as Marmion providing passing service, with the Connacht man having only found out on Thursday afternoon that he would win his second Test start against England.
The 25-year-old has had to be patient sitting behind Conor Murray in the scrum-half pecking order, but took his chance impressively with the Munster playmaker out due to a shoulder injury.
"I was under no illusion it would be tough," said Marmion. "Obviously, Conor has performed so well the last few years, I knew I had a lot to try and live up to.
Throughout the week a lot of lads gave me confidence in training, kept telling me to nail what I have to do. Conor was there for me as well, anything I had to ask he was there to help me out."
Heading into Saturday's clash with Grand Slam-chasing England, Marmion took confidence from the 35 minutes or so that he played against Wales in round four of the Six Nations, when he replaced Murray and added tempo to Ireland's attack.
Some sharp early kicking and passing in Dublin settled him into the game, while Marmion also made a handful of important defensive contributions.
His try-saving tackle on Elliot Daly on the 27-minute mark, after the wing had gathered in a clever Owen Farrell chip, was a huge moment in the game.
"I was probably a bit slow getting to the chip, actually," said Marmion in self-deprecating fashion. "I should have got to the ball on the full. But I guess he just caught my eye line pretty late and I just had to dive out and try to get him."
Marmion now has 13 Ireland caps, but a first start against a top-tier nation will have served to increase his hunger.
He returns to Connacht this week to help them finish life under Pat Lam on a high, but Ireland's tour of the US and Japan in June beckons.
"I can take a bit of confidence from this campaign, go back to Connacht and just keep trying to improve my game," said Marmion. "Hopefully then I can get on that tour to Japan and get a bit more game time out there."
Subscribe to The42 Rugby Show podcast here: