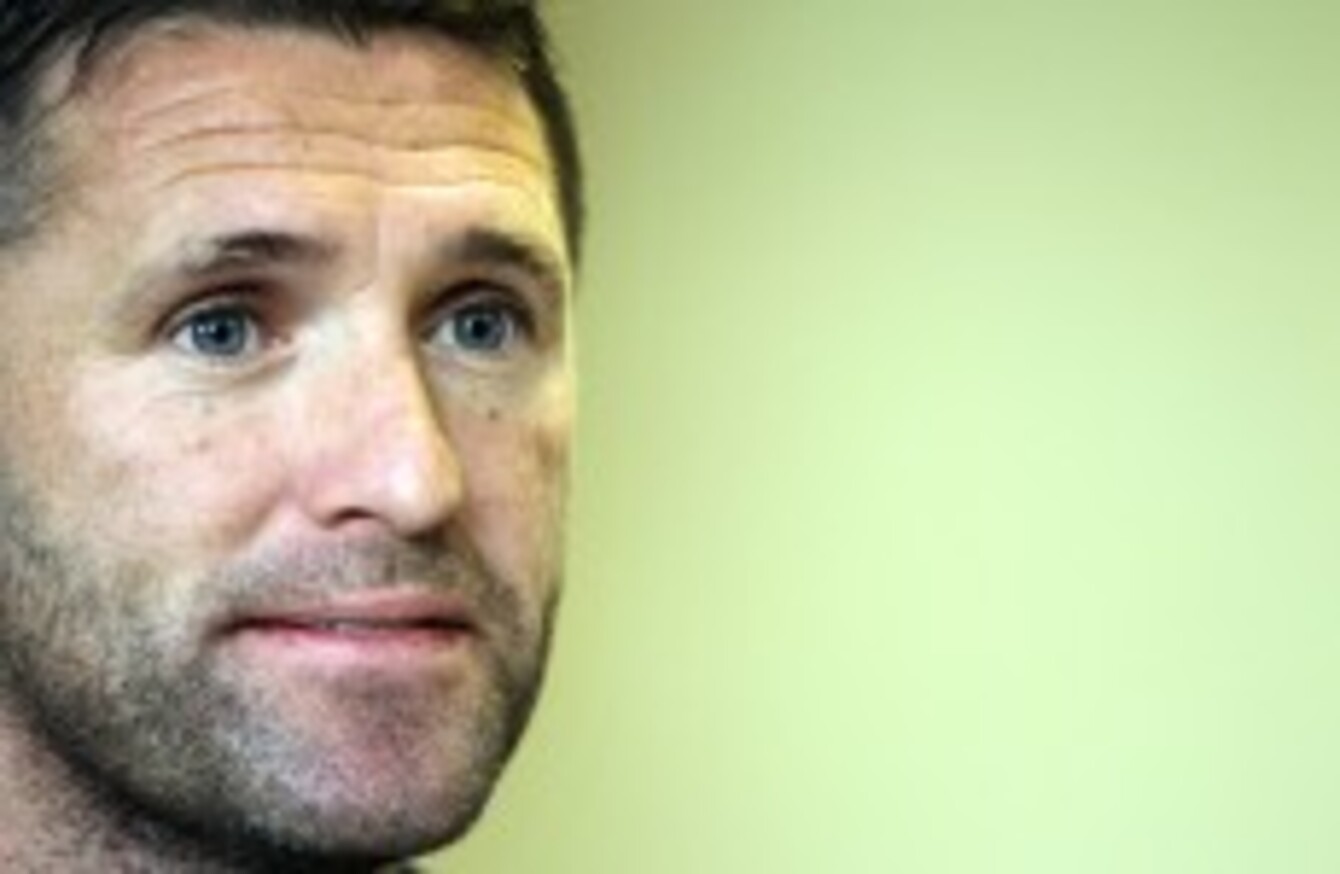 Keane has joined LA Galaxy in a deal thought to be in the region of £3.5million
Keane has joined LA Galaxy in a deal thought to be in the region of £3.5million
LA GALAXY PLAYERS Landon Donovan and Dan Keat have had words of encouragement for new signing Robbie Keane.
Keane joined the club yesterday in a deal reportedly worth £3.5million, ending a period of frustration for the striker, who was out of favour at Tottenham.
And the announcement seems to have gone down well with players at the club, who already have ex-Premier League stars Juan Pablo Angel (whose future at the club is uncertain) and David Beckham within their ranks.
When asked about the potential impact the Irish striker could have on the league, Donovan said:
"I've always respected him from afar, mainly because he's just a guy who's honest. Obviously his goalscoring record speaks for itself."
The USA international predicted that Keane would thrive in the league, emphasising his goalscoring ability, in addition to other qualities.
"He's the type of player that I think will succeed in this league. I think he's a humble player, he works hard and he's going to put himself in really good spots to score goals."
In addition, Galaxy midfielder and New Zealand international Dan Keat added:
"He's another great person for a young player like me to learn from, not just what they do on the field but off the field as well."
The move brings an end to his ten-year association with Spurs, encompassing two spells at the club – a period in which he scored over 100 Premier League goals.

[h/t@ballsdotie]