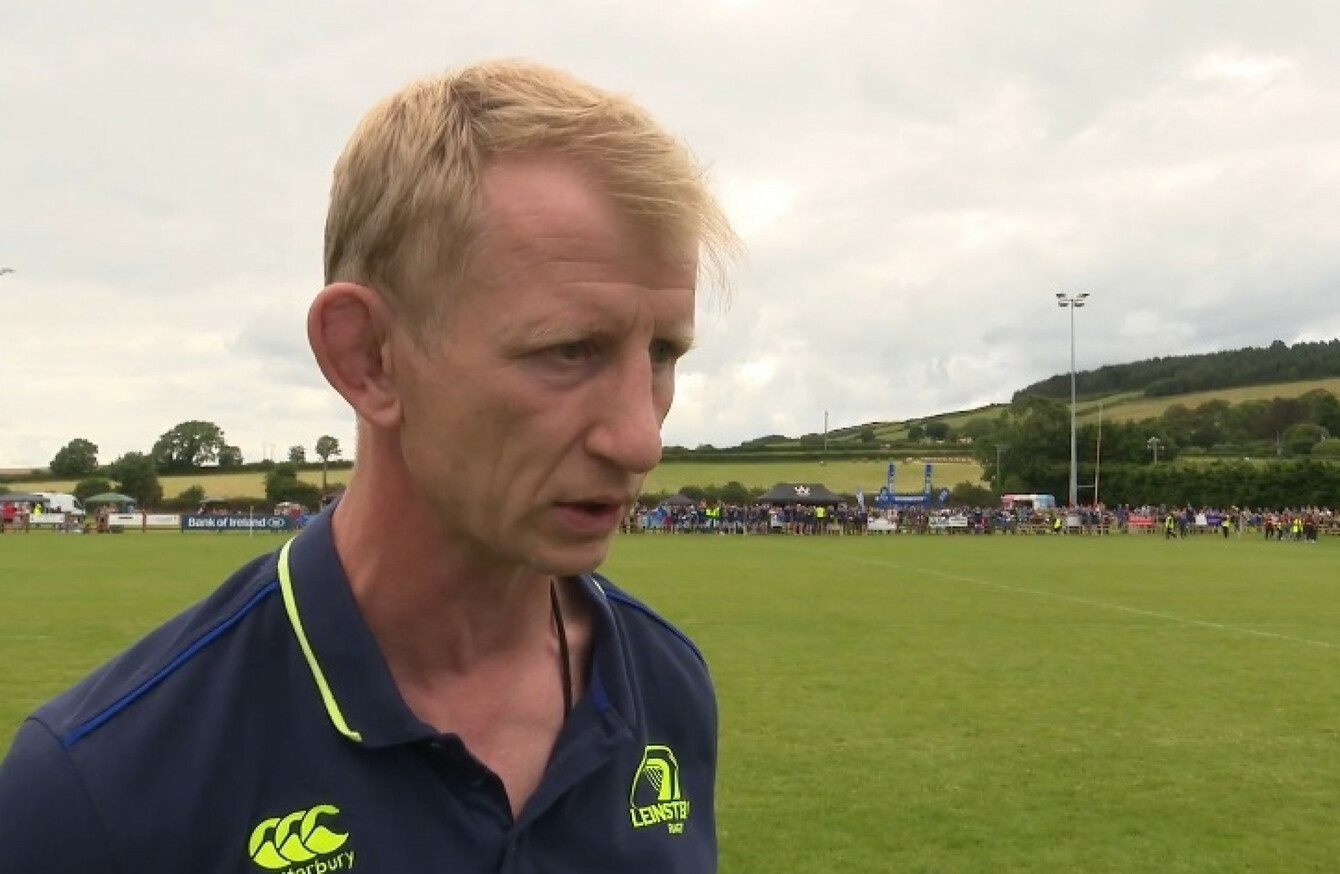 LEINSTER HEAD COACH Leo Cullen says he's excited by the prospect of his side competing in the revamped Pro14, which will now include former Super Rugby outfits the Cheetahs and the Kings.
The expansion was confirmed by Celtic Rugby this morning but had been mooted for most of the summer, and speaking at Leinster's open pre-season training session at Arklow RFC, an excited Cullen admitted he'd been keeping an eye on the league's new South African recruits long in advance of the official announcement.
"We're unbelievably excited by it. We've followed the two teams with a lot of interest over the last couple of weeks having an idea that this was coming down the line.
"Some very exciting trips ahead to South Africa, and I think the players will be able to test themselves in a different environment. I think it's great for the game. I think those teams will really progress as well in the tournament, and it's a great challenge for our guys.
There's going to be a lot of challenges trying to get up to speed with the competition, even the two conferences. I'm sure there'll be a few teething problems that will have to be ironed out in terms of the logistics of the competition, but overall I think it's a hugely exciting prospect, two quality teams – I've watched a lot of the Cheetahs and the Kings.
The new competition will be divided into two conferences, with Leinster sitting in Conference B alongside the Scarlets, the Dragons, Ulster, Edinburgh, Treviso and the Kings. Though Munster and Connacht are in the opposite conference, Leinster will still face their cross-country rivals both at home and away this season.
"It can be a little bit confusing I think, but we clearly know we have everyone home and away in our own conference, so that's our 12 games," Cullen said.
"And we'll play the other Irish teams in the opposite conference home and away as well, so that's as it's always been over the last number of years. And then you've the other five teams which you can play either at home or away. 21 games, it's one less, and you'll get matched up in terms of points with who's in your own conference.
It's a little bit different, it'll get the calculators out and some of the mathematicians in our group out as well. Even though we're going to playing against the other teams in the other conference, we're going to be in a ladder, I suppose, with the teams in our own group.
"It'll take a little bit of getting used to, but it's a similar format in many ways."
Cullen then addressed Leinster's pre-season to date, with fixtures scheduled against Perpignan, Gloucester and Bath in the coming weeks.
The latter two will take place on home soil, but Cullen's young guns will first return to action at Aimé Giral Stadium on 11 August.
"We had an early group back on the 19th of June, and guys have been filtering back from that date. We'll have a relatively young group that will go to Perpignan next week. I think it's going to be a great experience for them. To travel to the south of France is an important part of any player's career.
"During this time of year, a lot of senior coaches get to work with a lot of our younger academy players and try and accelerate their development. You saw a lot of guys came through during the course of last season, so hopefully we'll have a little bit more of that."
"After Perpignan we're up in St. Mary's in Templeogue for our game against Gloucester. We played Gloucester last year in Tallaght, so again I think it's great to be out and about in the province as much as we possibly can."
The42 is on Instagram! Tap the button below on your phone to follow us!