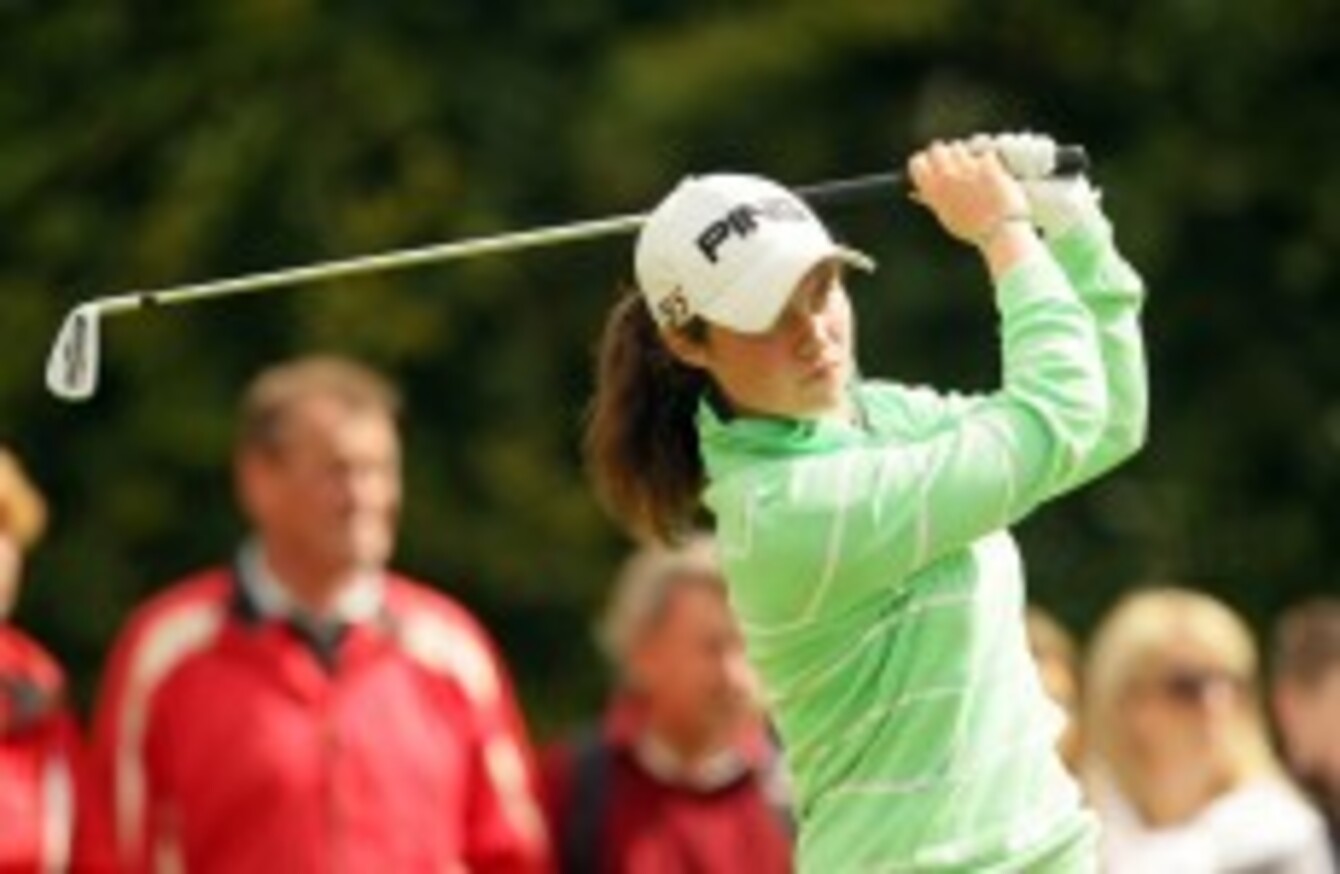 Leona Maguire is the top ranked amateur player in the world.
Image: Cathal Noonan/INPHO
Leona Maguire is the top ranked amateur player in the world.
Image: Cathal Noonan/INPHO
LEONA AND LISA Maguire first took up golf at the age of ten, positively ancient when you consider there are pictures of Rory McIlroy on the course at the tender age of 18 months.
However, the twins were soon making waves when Lisa beat 800 competitors from 30 countries to win the under-12 World Championship at Pinehurst, North Carolina in 2006. Leona, for her part, had to settle for third.
As tournament victories followed so too did spots on both the Junior Ryder Cup and Junior Solheim Cup teams.
In 2011 Leona won the Irish Women's Open Strokeplay title and the British Ladies' Open Stroke Play Championship becoming, at 16, the youngest ever winner of the event.
Four years later, after three wins in her first year at Duke University, the younger Maguire — by 15 minutes — is officially the world's number one amateur golfer.
"It's a nice bonus," Maguire told The42 this week after victory at the National Collegiate Athletic Association (NCAA) South Bend Regional moved her into top spot.
"The goal for me though is always just to play well, to play to the best of my abilities.
"To get to the top of the rankings is a great confidence booster though and just reaffirms that I'm moving in the direction that I want. I suppose it's a combination of a lot of years hard work and it's paying off now."
Such lofty heights are a long way from humble beginnings with three clubs on a par-3 course in county Cavan.
"We probably started playing around 10 but really got into it at 11 or so. We played a par-3 course at the Slieve Russell so the holes would have been 120-140 yards and we would have started out with maybe three clubs; a putter, a wood and maybe a seven-iron.
"It was only when we turned 14 and started playing big international events and got on the Irish team, played Junior Ryder Cup and winning bigger events we probably started thinking then that we could have a future in the sport."
"Growing up, we played a lot of sport together and have been very close and we do push each other. Whatever we're doing, even if it's not that competitive to start off with it does turn into a competition. But once it's over, it's always friendly off the course, it never spills over."
That's an assessment Lisa agrees with. Despite her sister's status as the world's best, the 'older' twin says there's no jealousy in their relationship.
Be part
of the team
Access exclusive podcasts, interviews and analysis with a monthly or annual membership.
Become a Member
"We always knew we wouldn't progress at the same pace because we're different players with different strengths and weaknesses but we're sisters at the end of the day and there to support each other.
"That's the most important thing."
Both sisters missed most of last season to concentrate on the Leaving Certificate and decided against the temptation of turning professional and competing on the Ladies' European Tour.
Instead, after speaking to other golfers, they took the decision to attend Duke University — more famous on this side of the Atlantic for their men's basketball programme — a choice that has many benefits.
"There's more and more players seeing collegiate golf as a great stepping stone," says Leona.
"The facilities, the coaching and the competition over here is definitely getting better and it's producing better players. We spoke to a lot of players before we came over about their experiences and a lot of them recommend it.
"We've had a blast in our first year and have no regrets about coming over," even though, as Lisa points out, "the transition from a small town in Cavan to a university with nearly 10,000 students took some getting used to."
Both sisters are studying psychology, but Leona says that while managing their time can be a challenge, they still get to play a lot of golf.
"We're studying psychology. It keeps us busy, we have to manage our time quite well and there's not much chance to just hang around but we're coping okay. Usually it's classes in the morning and then the afternoon and weekend is devoted to golf.
"Right now, it's great because there's no school and we finished up our exams about seven or eight weeks ago so we can play as often as we want. During the school year there's an NCAA cap on the number of hours you can play per week.
"Plus it's lovely to be out here practising in good weather with amazing facilities and great coaches and we really have made a lot of friends out here."
The love for the game, even after so many hours on the course, is still as strong as ever, and though they both intend to finish college, life as professionals surely awaits.
"I don't think we'd still be sticking at it if we didn't love it," says Leona
"It has obviously offered us so many opportunities that would never have been possible without golf so I'm loving every minute.
"I'm just going to take it has it comes. I've three years left here so I'm just going to keep playing and practising and see how it comes. We've nationals lined up next week and we've a busy summer at home so we're just focusing on that right now."
After all they've achieved so far who knows where golf will take the Maguire twins.