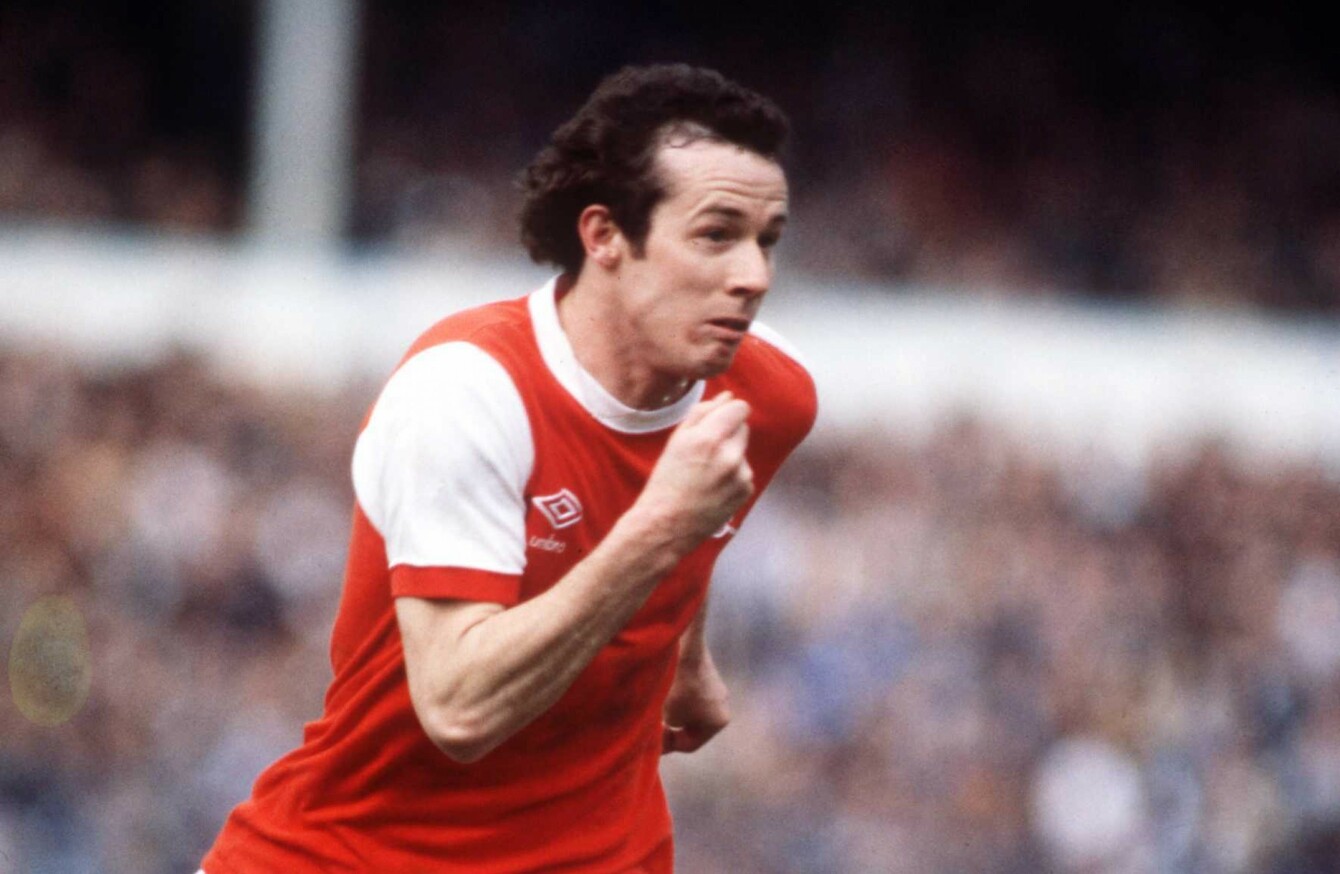 Brady spent seven years at Arsenal.
Image: EMPICS Sport
Brady spent seven years at Arsenal.
Image: EMPICS Sport
LIAM BRADY HAS revealed how his career very nearly took a different path after Manchester United attempted to sign the former Ireland international by offering his mother a washing machine.
Brady spent seven years at Arsenal, establishing himself as a club legend during his time in North London, before moving to Italy where he enjoyed spells with Juventus, Sampdoria and Inter Milan.
But before signing with the Gunners in 1973, Brady held talks with Man United and the club, managed by Tommy Docherty at the time, tried to convince the young Dubliner to move to Old Trafford with a signing-on gift.
"I nearly went to Manchester United as a kid," Brady explained in Dublin yesterday.
"Their scout here was a guy called Billy Behan and, because I was a Manchester United fan, he thought I was nailed on.
"Then I went to London and Arsenal liked me and they looked after me. Manchester United actually offered my mother a washing machine for me to go there, but my mind was made up and a washing machine wasn't going to change it."
Brady added his mother tried to persuade him to accept the deal: "She actually did," he smiled. "Now a kid gets a house and a car and his father gets a job for life."
The 61-year-old would go on to help Arsenal beat Man United in the 1979 FA Cup final at Wembley, and ahead of this year's decider — between his former club and Chelsea — Brady conceded the competition doesn't hold as much significance now.
"To win a Cup in my day, you would be remembered forever," he continued.
"The fans would remember a cup-winning team. I don't think the cup has that importance any more although Chelsea will be determined to complete the double on Saturday.
"If we [Arsenal] win the FA Cup, the season won't look as bad as it does now. Wenger will become the manager that has won the cup the most times ever.
"Arsenal will become the club which has won the cup the most times ever, so it's a huge match in that respect."
The42 is on Instagram! Tap the button below on your phone to follow us!