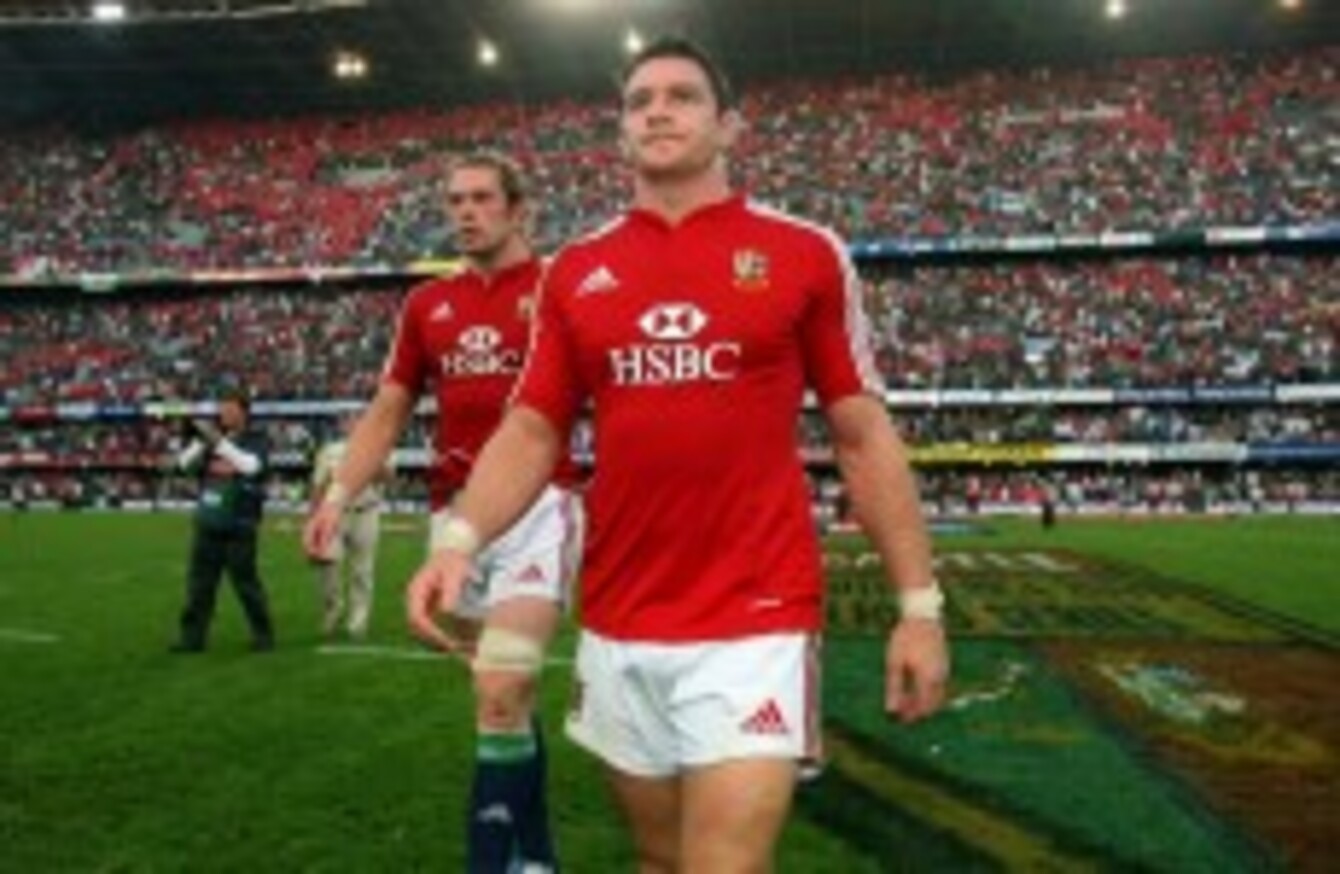 David Wallace was on Lions tours in 2001 and 2009.
Image: ©INPHO/Dan Sheridan
David Wallace was on Lions tours in 2001 and 2009.
Image: ©INPHO/Dan Sheridan
IT IS DIFFICULT to gauge how well the Lions are after that first game [a 59-8 win] as you don't get the intensity of a Test match when you play the Barbarians.
They are not really playing for anything and were living the good life going into the game. Their workrate can drop once they fall behind and gaps open that. We saw that in abundance at the weekend.
Nevertheless, it was a good run-out and some lads have put their hands up early doors. Warren Gatland has really flexed his muscles by selecting an entirely fresh starting XV. There is so much strength in depth within the squad and the sheer size of so many of the lads is something that I've noticed. I'm sure the Australians have too.
They play today, four days after their first game. That's fine for now but the schedule carries on like this for another four weeks. There are so many games in close proximity and a lot of travelling and training involved in between. There are very few rest days. From my experience, that kind of schedule can lead to soft tissue injuries and back injuries, especially when playing on hard pitches.
Force be with Warren
The Western Force are a step up from the Western Australia side that was hammered by over 100 points in 2001. They're playing in Super Rugby now and have had some decent players through the doors (David Pocock, James O'Connor) in recent years.
They should provide a sterner challenge than the Barbarians but the potential is still there for this to be a cakewalk. Their coach Michael Foley has picked quite an inexperienced team, particularly when you look at the backline. If the Lions can click like they did against the Barbarians it could be a long night for them.
The Lions' huddle before the tour opener. (©INPHO/Dan Sheridan)
We are miles away from even talking about a provisional Test side as there is so much talent and quality there. The back three today, of Leigh Halfpenny, George North and Tommy Bowe, will be interesting to see in action. Alex Cuthbert had a fantastic game at the weekend and has outshone North at times for Wales.
The Irish halfback combination, of Conor Murray and Jonathan Sexton, get their chance too and I'm sure they will be eager to impress. Murray had an excellent game when he came on for Mike Philips and played a big role in Cuthbert's second try.
Philips, though, is thriving on the Lions environment. He was a stand-out player in 2009 [against the Springboks] and seems to have picked up where he left off. It was good to see him so humble after the game. Murray has his work cut out to displace him.
Spread it wide, wear them down
From that first game alone it was clear to see Gatland's tactics emerging. They exhausted the 5m channel and were happy to use the blindside, plough along out there and keep the opposition guessing. They want to get as much space out wide as they can but are happy to make breaks in-field.
Wasps and Wales used to play that way under Gatland, exhausting the full width of the pitch and coming back but always probing for gaps.
One of the biggest blows Australia have been hit with, in that regard, is Digby Ioane [knee injury] because he's a powerful runner in his own right but also strong in defence. Kurtley Beale has been in with the training squad and it would be no surprise to see him join up with them again later in the month. He brings a lot to that team and is a world-class operator.
*TheScore.ie will be liveblogging all the Lions v Western Force action from 10:30am.
David Wallace runs Mr Simms Olde Sweet Shoppe at the Crescent Shopping Centre. You can follow the latest goings on at the shop here or on Twitter @MrSimmsCrescent