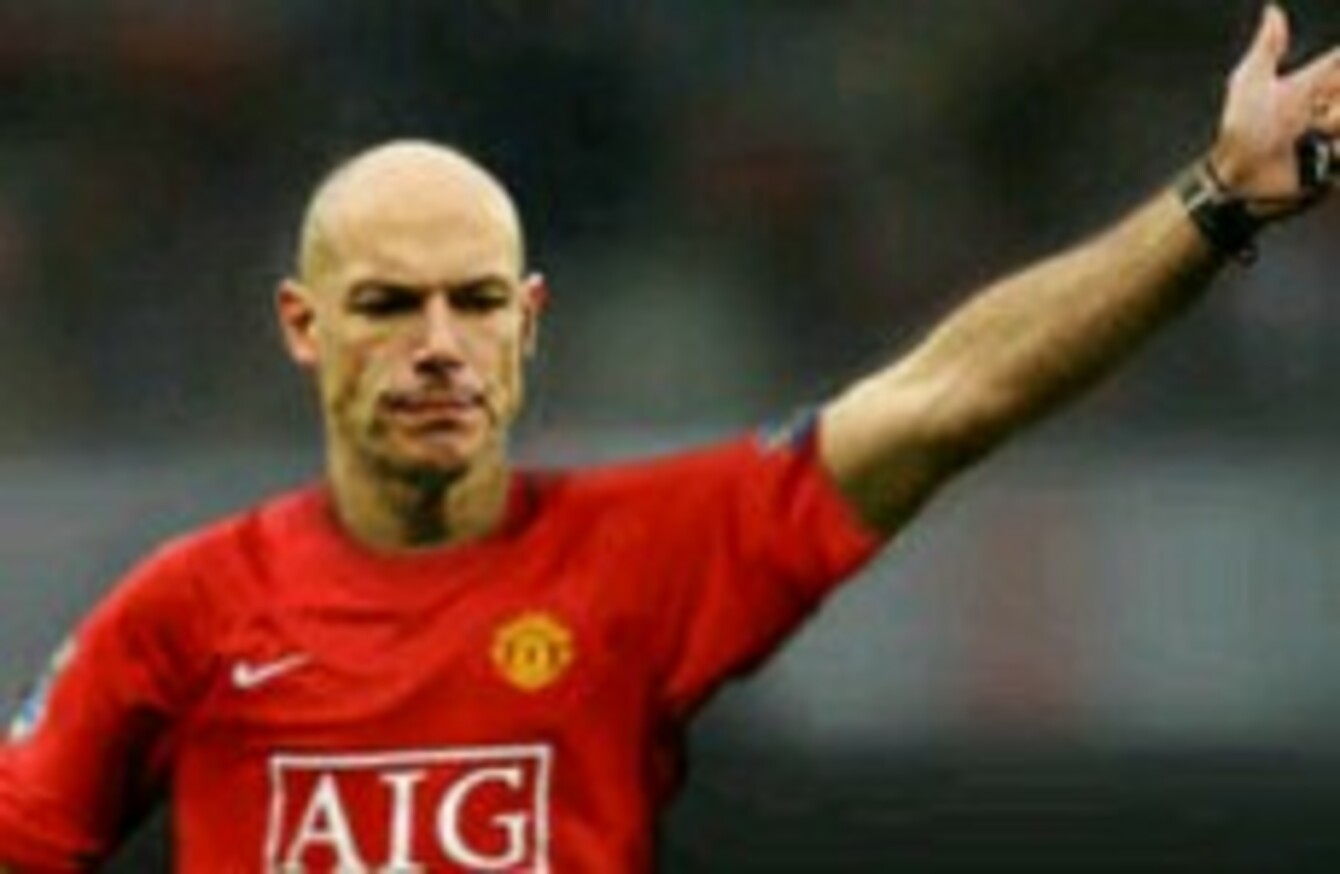 LIVERPOOL FORWARD RYAN Babel is facing an investigation BY the FA after posting an image of referee Howard Webb wearing a Manchester United jersey on his Twitter page.
The Dutch winger tweeted the mocked-up image in the wake of Liverpool's 1-0 defeat at Old Trafford.
United were awarded a controversial penalty in the first minute of the game, as Daniel Agger was adjudged to foul Dimitar Berbatov. Liverpool players and fans were incensed with Webb's decision, especially considering his linesman left his flag down, but appeals fell on deaf ears.
The intensity was turned up a notch a later in the first period when Steven Gerrard was sent packing for a two-footed lunge on Michael Carrick.
Babel later wrote: "And they call him one of the best referees? That's a joke. SMH. (shaking my head)"
The tweets were subsequently removed from Babel's page, but not before it was confirmed by the Guardian that an FA probe was imminent.
This isn't the first time a footballer has tweeted himself into trouble on the social networking site. Darren Bent set the trend while he was warming the bench at Tottenham Hotspur, posting a foul-mouthed attack at the club's chief executive Daniel Levy.
Twitter rules have come into force in American sports, and similar rules may be imposed if more incidents occur.
In the NFL, there is a complete ban of the use of mobile phones on the sidelines by players and coaches, while there is a 90-minute time period before and after games in which players are not allowed to send an update.
There are similar rules in the NBA, and hefty fines have been handed out by both organisations to its players.
Ryan Babel's outburst may warrant a more lenient punishment than a US sporting organisation would hand out, but the Dutchman's intention to accuse an FA referee of bias towards a single club falls into a rule-breaking category, whereas complaints (ie. "terrible decision", "shouldn't have been a penalty") are tended to be let slide.
He later sent an apologetic update: "Sorry Howard Webb. My apology if they take my posted pic seriously. This is just an emotional reaction after losing an important game."
Arsenal reserve goalkeeper Wojciech Szczesny has also been attracting a lot of attention for his recent status updates, including this comment complaining that decisions always go Manchester United's way after West Brom were denied a clear-cut penalty two weeks ago.
Meanwhile, Glen Johnson drew unwanted attention towards his Twitter page when he sent out a tweet mentioning Paul Merson's previous alcoholism and drug issues, after the Gillete Soccer Saturday pundit made some negative comments about Liverpool on the show.
"I dunno wot all the hype is about, people who give their opinion all the time should accept that 1 day someone else will give their own opinion, Simples!!!"