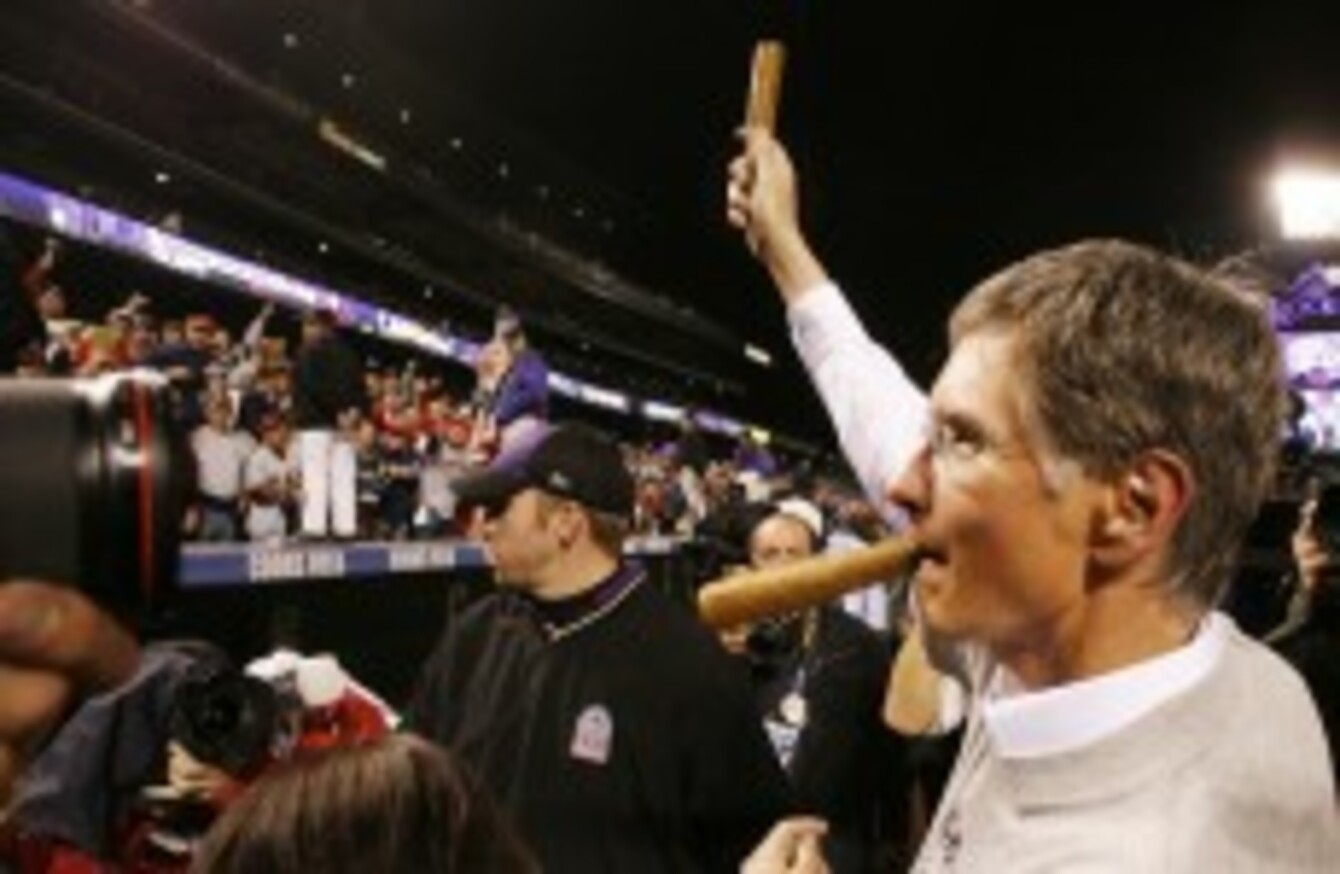 Image: STAN GROSSFELD/LANDOV
Image: STAN GROSSFELD/LANDOV
LIVERPOOL FOOTBALL CLUB has finalised its sale to New England Sports Ventures this afternoon, after Tom Hicks and George Gillett had a court in Texas withdraw its injunction stopping the sale.
The club's previous owners said, however, they were preparing to launch a bid to sue the remainder of the club's directors for $1.6bn in damages.
Hicks and Gillett applied to the 160th District Court of Dallas County, Texas at 1am this morning (7am Irish time) to withdraw the temporary restraining order they had secured on Wednesday night – a document which had thwarted the other three members of Liverpool's board from finishing the sale to NESV that night.
That board meeting had been brought forward after Britain's High Court told the former owners they could not change the membership of the board to block the sale.
The drama across the water – where Judge Jim Jordan agreed to convene the court at 7am local time in order to ensure that the club did not risk slipping into administration by close of business today, when a £237m loan to the Royal Bank of Scotland fell due – came after rumours circulated that Hicks was instead trying to mount an alternative takeover package with Mill Financial, an investment agency which has already assumed George Gillett's share in the club.
When that bid came to nothing, Hicks and Gillett gave up on their hopes to stop the sale to HESV, conceding that forcing the club to slip into administration would cause it needless harm.
In a statement this afternoon, new owner John W Henry said he wanted to "express how incredibly proud and humbled we are to be confirmed as the new owners of Liverpool FC. We regard our role as that of stewards for the club with a primary focus on returning the club to greatness on and off the field for the long-term.
"We are committed first and foremost to winning. We have a history of winning, and today we want LFC supporters to know that this approach is what we intend to bring to this great club."
The new owner will have much to think about, however, with Hicks and Gillett pursuing a massive payout from the club, claiming that the rest of the board acted illegally in choosing not to pursue other takeover bids that would have valued the club at more than the £300 NESV offer – a bid which will see the pair (or their creditors) lose a combined £144m.
A statement for the now former owners, however, said that Hicks and Gillett "would apply all of their legal energies toward securing at least $1.6 billion in damages they expect will result from the proposed illegal sale of the Liverpool Football Club."
"Mr. Hicks and Mr. Gillett wanted to position this club for the future, but others have a different agenda," said Steve Stodghill, who had presented the pair in Dallas.
"In truth, there is nothing positive from these events for Liverpool football. That is exactly the opposite of what my clients wanted to achieve."