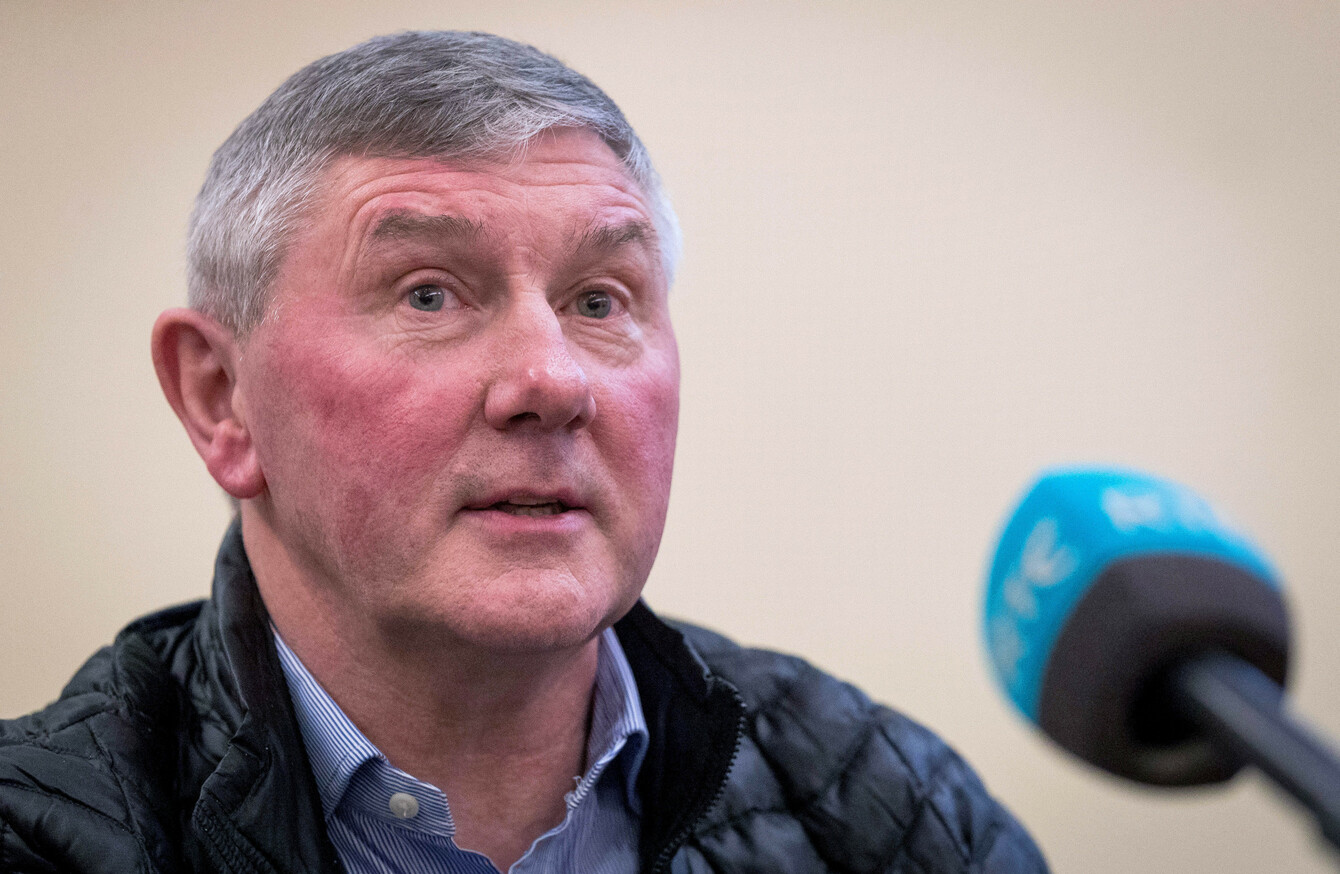 Image: Ryan Byrne/INPHO
Image: Ryan Byrne/INPHO
MARTIN MCHUGH HAS blamed Ulster coaches for the rise of defensive football and says they've 'destroyed the game.'
Ulster sides Donegal, Tyrone and Monaghan all stand a chance of making the All-Ireland semi-finals heading into the final round robin games in the Super 8s.
Former Donegal All-Ireland winner McHugh believes Gaelic football is no longer an attractive spectacle for supporters and believes that's down to coaches from his own province.
"You have the situation where one team is winning the game and are happy enough to hold onto the ball and the other team is happy enough to sit back with scoring average and all this other stuff going on," he told the RTE GAA Podcast.
"I think Ulster coaches have destroyed the game. They took it to a level that's going on in schools in Ulster it's going on all over coaching. You're coached to get your defence right first and try to break. When teams copped on to that they sit and allow that.
"Dublin are very good at it now and they know how to play against it. The game is definitely not as good a spectacle to watch. I'm an Ulster man myself and it's Ulster that did start it and are doing it. It's not attractive and it's going on at club level and everything else."
A two-time All-Star during his playing days with Donegal, McHugh managed Sligo IT and Ulster University in the Sigerson Cup in recent years while his sons Ryan and Mark are part of Declan Bonner's Donegal squad.
"I remember going out one day with Ryan, he was presenting medals to an U10 team. There was a wee girl and I asked her, 'Where do you play?' And she said, 'Sweeper'. That's the level it's at in football in Ulster. It's going on at schools in Ulster, at club and in underage games. It is a wee bit scary because people will not go to watch it."
Tyrone native Paddy Tally has been widely praised for his influence on Galway's style of play while Down man Steven Poacher has helped bring a defensive system to Carlow over the past two seasons.
McHugh reckons the GAA must bring in a rule change to stop the game further declining. He feels sides like Roscommon and Kerry who try to play an attacking brand of football are being punished because of negative play from Ulster counties.
"You have a decision to make. If you go full out pressing like Roscommon did against Tyrone, you haven't a chance. Because they're so good at the system they'll break you down and get bodies back and break out of defence and you're caught up the field.
"That's the way it is. You've to make a decision as a coach how to play against it. I think we will have to look at the rules because Ulster teams are so good at it and they're really able to do it. I felt sorry for Roscommon against Donegal. They tried to change that style of football overnight and they were lost completely. They were left with one man up the field and Donegal were able to turn them over because Donegal were able to play it.
"It's just the way football has gone and the sad thing about it is teams are winning playing that way because they're good at it. That's where the problem is. If you had Monaghan against an Ulster team (instead of Kerry) you wouldn't have had the same game, you would have had a real cagey match.
"You'll see it in the Donegal-Tyrone game, it will be a very cagey match. Some people will say it'll be exciting to watch with the tension and everything else, but it's not a good spectacle. I would like to see going back to football the way it was played. Gaelic football isn't made to be played like that."
Source: RTĖ Sport/SoundCloud
The42 is on Instagram! Tap the button below on your phone to follow us!