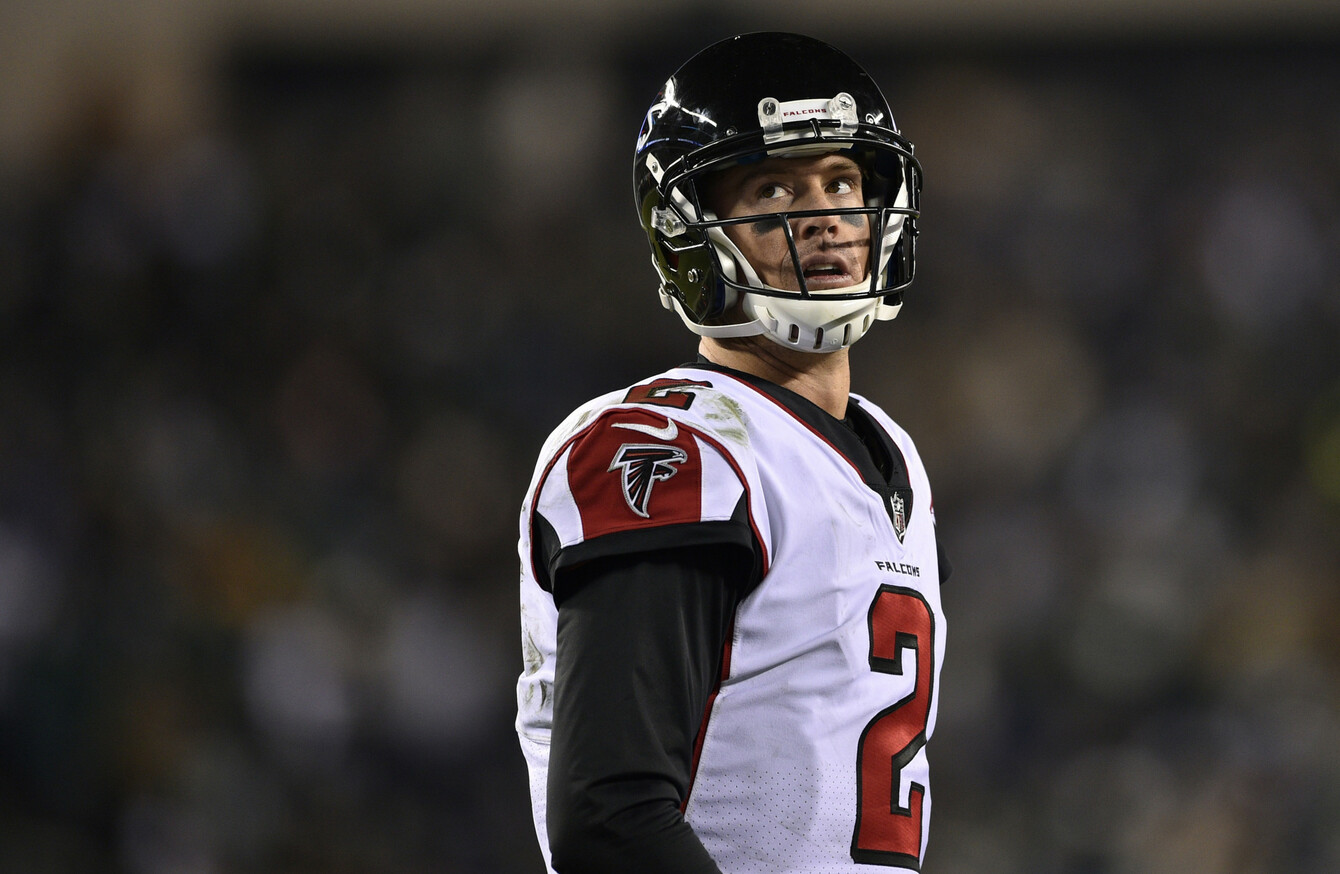 Ryan: was NFL MVP in 2016.
Image: UPI/PA Images
Ryan: was NFL MVP in 2016.
Image: UPI/PA Images
ATLANTA FALCONS QUARTERBACK Matt Ryan has agreed a five-year contract extension worth a reported $150 million to become the highest paid player in the NFL.
The Falcons announced on Thursday that Ryan agreed to terms on a new deal, and multiple media outlets reported it will pay him an average of $30 million a year.
NFL Network reported that the extension is worth a total of $150 million and includes $100 million in guarantees.
Ryan's new average annual salary surpasses the three-year, $84 million deal (all guaranteed) quarterback Kirk Cousins just got from the Minnesota Vikings.
However, Ryan's salary might be surpassed when the Green Bay Packers and Aaron Rodgers reach an agreement on his extension.
"Matt is getting what he has earned and we all know the marketplace for a great quarterback," Falcons owner Arthur Blank told ESPN.
"League revenues are up, club revenues are up, new stadiums and the players are the heart of the game.
"So, yes, we were very generous with Matt and I think he'll be able to feed those new twin babies. Since we drafted him in 2008, he's been the model face of the franchise, a great leader and he has embraced our values. He has led us on and off the field."
Ryan was entering the final year of his contract, and the Falcons could not proceed with free agency moves until the deal was completed.
Ryan, who turns 33 this month, was the 2016 NFL Most Valuable Player, leading the Falcons to that season's Super Bowl where they led 28-3 but infamously fell 34-28 to the New England Patriots.
The42 is on Instagram! Tap the button below on your phone to follow us!