WHEN YOU'RE COMPETING against the best athletes in the world, everyone's in great shape, having spent years crafting the perfect physique to perform at the top of their game.
But physical prowess will only get you so far. Many Olympians will tell you that success is also a product of their mindset and of their ability to not get intimidated by their opponents and crumble under pressure.
Everyone uses a different strategy. Business Insider combed through recent interviews with members of Team USA and highlighted the psychological tactics they find most effective.
The best part? Anyone can use modified versions of these tricks, whether they're trying to stay calm during a tough meeting or pumping themselves up before giving a presentation.
Read on for insight into the minds of legends.
Allyson Felix tunes out distractions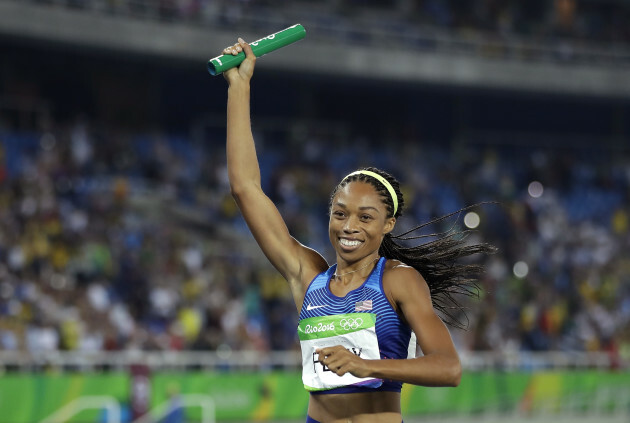 AP / Press Association Images AP / Press Association Images / Press Association Images
The 30-year-old track-and-field star told Sports Illustrated:
"When I am walking out to the blocks, I'm just extremely focused. I'll see all the cameras flashing and I'll just be, like, unaware of it all. I don't hear any noise around me. I'm completely just dialed in to what I have to do."
Michael Phelps visualises a plan for every scenario
PA Wire / PA Images PA Wire / PA Images / PA Images
2016 marks Phelps' fifth Olympics. In 2012, he and his longtime coach, Bob Bowman, spoke to The Washington Post about Phelps' mental preparation.
"He will see exactly the perfect race. And he will see it like he's sitting in the stands, and he'll see it like he's in the water," Bowman said. "And then he will go through scenarios: What if things don't go well?"
"If my suit ripped or if my goggles broke, you know, what would I do?" Phelps said.
"So he has all of this in his database, so that when he swims the race he's already programmed his nervous system to do one of those," Bowman said. "And he'll just pick the one that happens to come up."
Lexi Thompson calms herself with happy thoughts
Lee Jin-man Lee Jin-man
Thompson, 21, was the youngest golfer to play in the US Women's Open at age 12. In an interview with ESPN, she said she's been working with a life coach who has helped her boost her mental game while performing:
"When [my life coach and I] get together, he'll hook me up to a monitor to measure my relaxation. If I think about something that gets me hyped, my heartbeat shoots up. When it starts to spike, he has me take a deep breath and think about something that makes me happy.
"I'll think positive thoughts like 'You're blessed' or 'You're talented,' and instantly see changes in my heartbeat.
"I put this breathing technique into my routine out on the golf course. Before I hit a shot, I'll visualise the shot I want to hit to get rid of all negative thoughts. I have to maintain a positive mindset because golf is 80% mental."
Daryl Homer uses positive self-talk
AP / Press Association Images AP / Press Association Images / Press Association Images
At 26 years old, Homer, a fencer, has already competed in the 2012 Summer Olympics. He told Sports Illustrated:
"Pre-match, I take time to reassure myself that I'm the best, I'm the greatest, make sure I'm staying in the moment. [I] listen to some Mike Tyson pump-up videos and then try to just have fun and just get ready for the tournament."
Garrett Weber-Gale doesn't even consider losing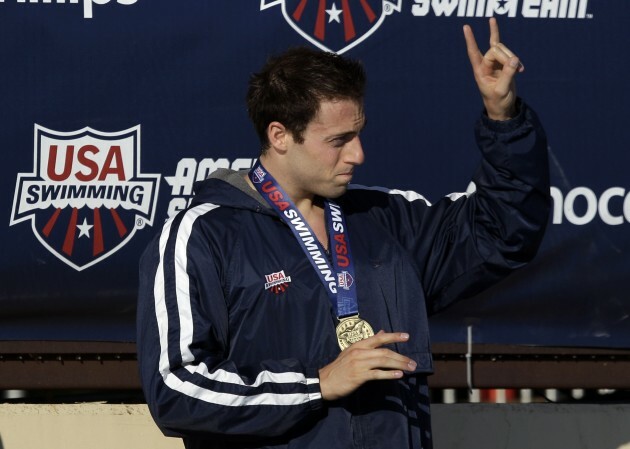 Marcio Jose Sanchez Marcio Jose Sanchez
The 31-year-0ld swimmer has so far won two Olympic gold medals. In an interview with his alma mater, the University of Texas at Austin, he said:
"First off, I never think about losing. If you think about losing when you get up to the blocks, you might as well go home.
"Second, I don't specifically think about winning either. I'm confident in the preparation I have put in and know that it's more extensive and fine-tuned than that of anyone else in my events.
"I trust in my body, my training, my coach, my stroke and my mental preparation. I focus on swimming my own race because I know that if I do that I will be in a good position to win."
Kayla Harrison imagines the perfect game day on repeat
Jae C. Hong Jae C. Hong
In the 2012 Olympics, Harrison, now 26, became the first American to win gold in judo.
She told The Washington Post that she takes 10 minutes every night to visualise herself heading to the Olympics — from waking up in the morning to listening to music on the way to the competition to the match itself:
"I picture myself bombing the girl in the final and standing on top of the podium and watching the flag go up and feeling the gold medal go around my neck and hugging my coach. I visualise all of that every night."
Apparently it works — Harrison told The Post she used the same exercise before the 2012 games.
Merrill Moses leaves some things to fate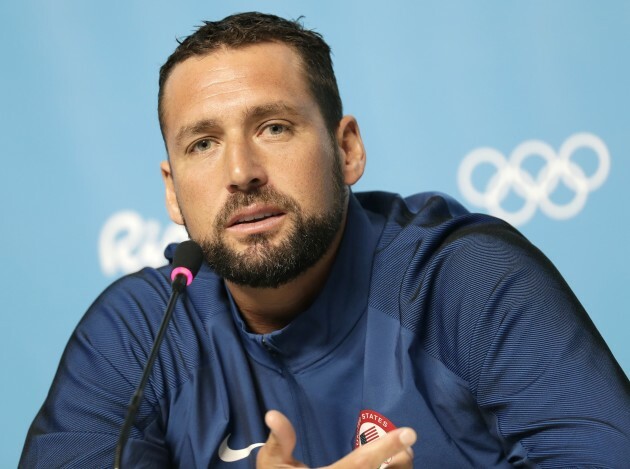 Sergei Grits Sergei Grits
The 38-year-old water polo goalkeeper told Forbes that he trusts his team to do the best they can:
"As long as you know that you have given 100% and trained to your full potential, what's going to happen will happen and you can only control the controllables."
Meanwhile, Moses told The Associated Press that he doesn't let setbacks interfere with his self-assurance:
"I always have had the mentality that if I train harder than everyone and put more into it, I am going to be more prepared, and I think that's where the confidence comes in.
"As long as I prepare myself properly, I know that I'm going to give it my all, and I've been blessed with this talent and these long arms to be able to play at this level."
The42 is on Instagram! Tap the button below on your phone to follow us!