THE QUESTION OF what makes the All Blacks so much better than Ireland is one that will probably never have a definitive answer but one of their all-time greats might have given us a few possible theories.
Former All Black, and now Connacht fullback Mils Muliaina was on Off The Ball last night ahead of his Pro12 debut at home to Zebre tonight and he spoke about some of the differences between how players prepare here and in New Zealand.
He says one of the main things he noticed was how differently they attack gym sessions.
"I got to see how they [Connacht players] operate and how hard they work," Muliaina said.
"That is the biggest thing I've noticed, they're all great athletes. They like to work hard in the gym and they don't need to be told. Back home we aren't too keen on doing those little things."
Plenty of people have railed against the pursuit of bulk in Irish rugby and Mulaina says that isn't the goal among the All Blacks.
"The way they lift here is a lot different to how we lift at home," Muliaina said.
"They lift pretty heavy weights here and a lot of us don't lift that much back home."
One of the most effective parts of the All Blacks game is the handling of their forwards. In the last few weeks Victor Vito, Kieran Read and Richie McCaw have all shown unbelievably dexterous touches on the ball that have led to tries.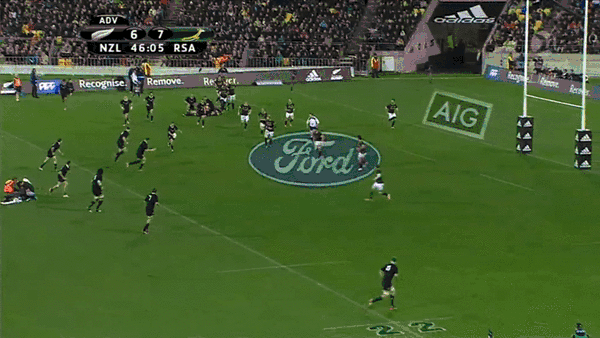 Muliaina says this is something that was targeted by coaches in New Zealand, hence why they don't want their players becoming too bulky.
"They focused a lot on being a little bit trimmer and more explosive," Muliaina said.
"So, a lot of the weight training back then was focused on explosiveness. The biggest thing was that our forwards were doing the same thing.
"Our forwards were training as if they were backs. You would probably see that nowadays with the skill-set of our forwards, some of them have better skills than our backs."
Do Irish players do too much weight training?