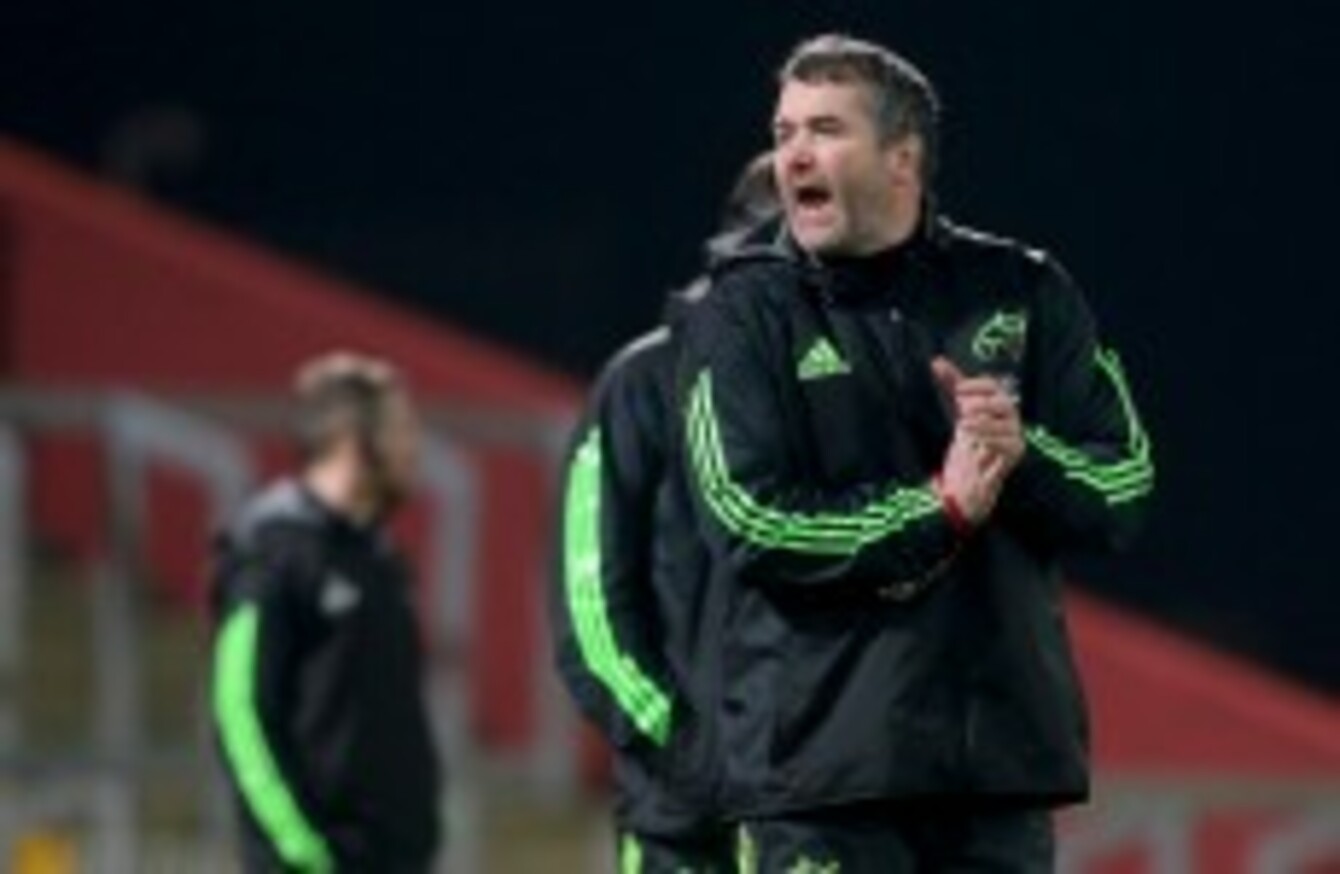 Foley at Thomond Park last night.
Image: Ryan Byrne/INPHO
Foley at Thomond Park last night.
Image: Ryan Byrne/INPHO
IAN KEATLEY HELPED Munster to a dramatic one-point win over interprovincial rivals Ulster last night.
But Reds boss Anthony Foley was still asked about his No 10′s performance afterwards at Thomond Park.
"We hit the post. There was two early on and that's frustrating," admitted Foley.
"It seems to be a theme in Thomond Park. They seem to kick better away from home. Keats won't be happy with that but you know he got one from the touchline and he got one from just inside the halfway line as well.
"They step up, he's the best man for it. We'd like him to kick 100% every week and that would be great but unfortunately some days they hit the posts and they slide by."
The hosts endured a bad start, going 12-0 down, before 21 unanswered points put them in the driving seat.
"You've got to give credit to the opposition as well," says Foley of another slow Munster start. "They really came at it for the first 20 and you look at the ebb and flow of the game and they were out of the game of the next 20-30 minutes and we were in control.
"We had a lot of things to do near the end that we brought on ourselves. But we've got to win those battles early and get  the momentum. You can't play a lot of rugby in your own half and we fell into the trap of getting on the wrong side of the referee early."
Munster now turn their attentions to the crucial European Champions Cup clash with Clermont in Limerick next Saturday.
Reporting from Aoife Danagher