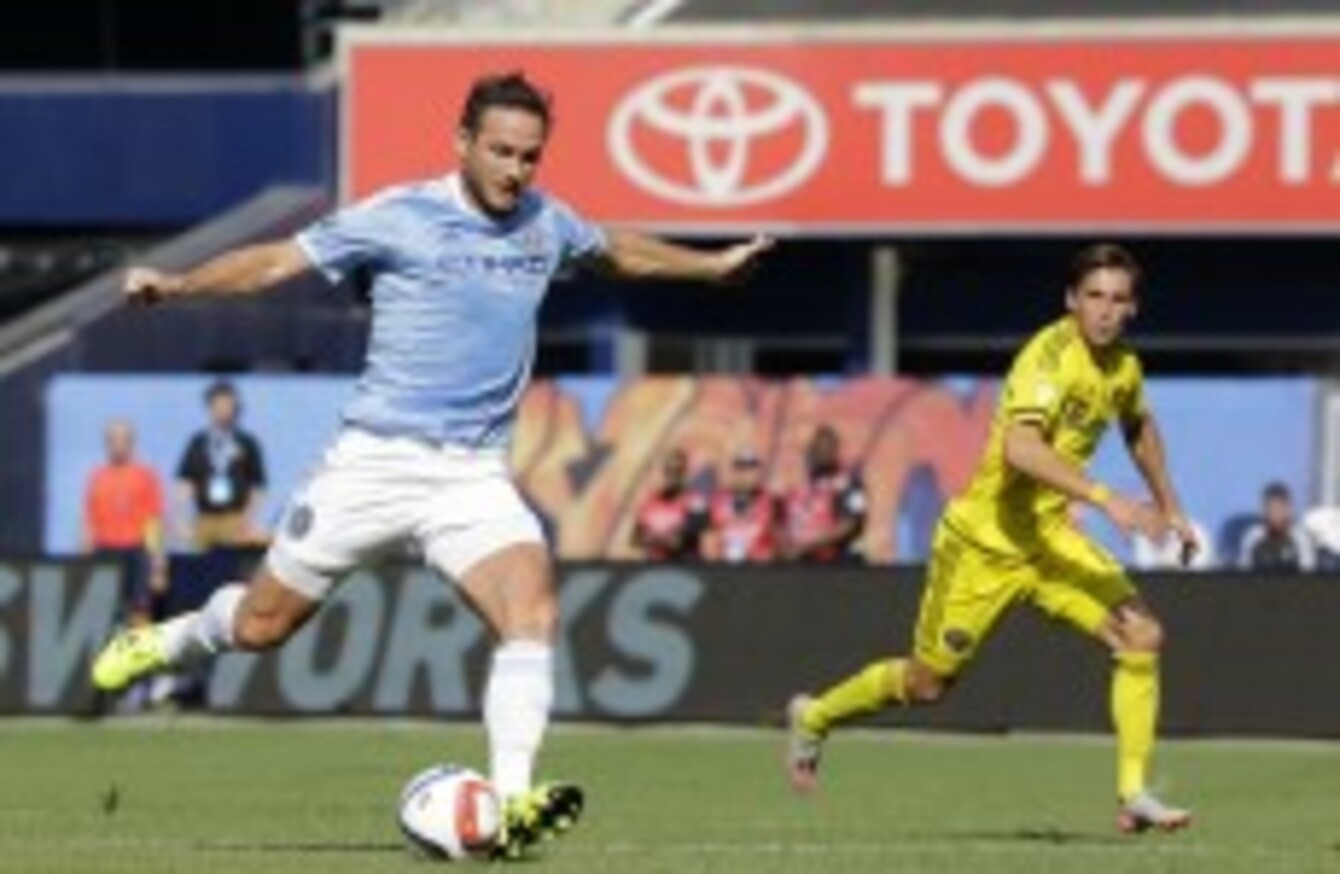 Image: Mark Lennihan/AP/Press Association Images
Image: Mark Lennihan/AP/Press Association Images
FROM THE TWENTY teams that compete in Major League Soccer, New York City FC – the much-vaunted franchise who secured the signatures of Frank Lampard, Andrea Pirlo and David Villa for their debut season – are the fourth-worst.
From 33 games, they've racked up ten wins.
While Villa has been excellent – scoring 17 goals and adding 8 further assists – both Lampard and Pirlo have contributed very little.
It was supposed to be a dream-team but between them, the veteran midfielders have managed just 19 starts, contributing three goals (all Lampard) and six assists in the process (five from Pirlo).
Last night, there was another defeat to Orlando which followed a defeat to DC United earlier in the month.
They have one more league game left – against the New England Revolution on Sunday week – but after that, it's sure to be a painful off-season as the club majority owners – City Football Group which also has control of Manchester City and Melbourne City – figure out what happens next.
With a genuine New York home – the club played at the iconic Yankee Stadium throughout its inaugural season – this wasn't part of the plan. With marquee signings, the team was supposed to be making the play-offs.
Instead, it's all been more than a little bit anti-climactic.