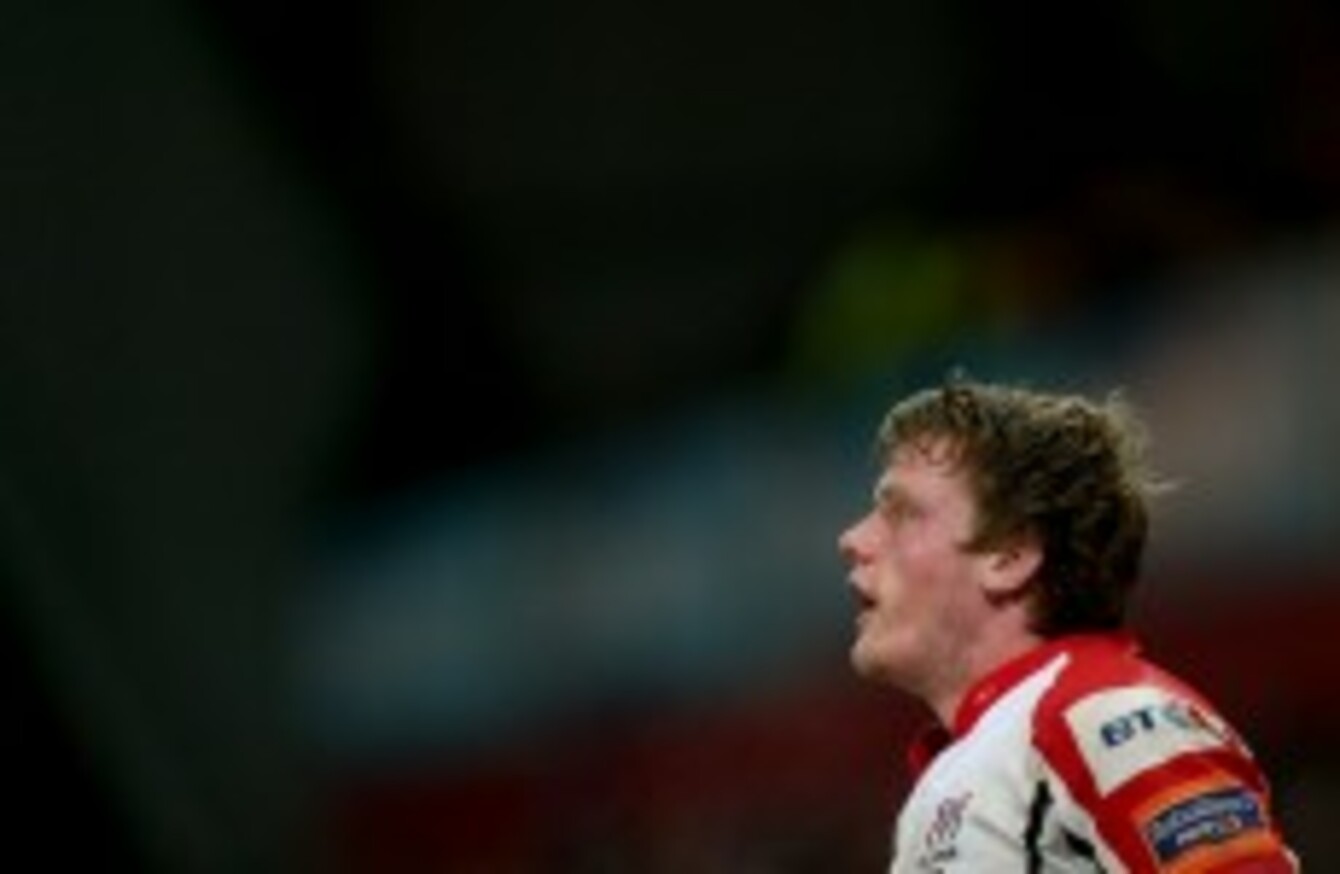 Niall Annett will move to Worcester in the summer.
Image: James Crombie/INPHO
Niall Annett will move to Worcester in the summer.
Image: James Crombie/INPHO
ULSTER HOOKER NIALL ANNETT tells TheScore.ie the reasons he will be leaving the province, for Worcester Warriors, in the summer. 
While it is disappointing to have to leave my home, province and club, the simple fact is I feel I need to get more game-time. I am not where I want to be in terms of my progression, from schools rugby on to captaining the U20s to the senior squad. The amount of game-time I have been getting in the past season and a half has not allowed me to progress and surpass the ambitions I have for myself.
Rory Best is clearly our first-choice hooker, and deservedly so, but I had been hoping to get more of a run while he was off on international duty. In fairness to Rob Herring, he has come in and done well. He has hardly had a bad game and his fitness has been impressive. As Ulster coach, Mark Anscombe has to worry about the result first but it has meant very little playing time for me. Mark did give me a chance against Zebre. While I did okay, I was nervous about the start and made a couple of mistakes. That did not help my case.
I had to take a long-term view of where I see myself as a player and, as I set such high standards and am so competitive, I feel I have underachieved. I had not stopped to think much about my future until about six weeks ago. Rugby, that next match, and the fight for the No.2 jersey have kept me occupied for most of the season but I was aware my contract was up in the summer. Ryan Constable and Bryn Cunningham, my agents, alerted me to the possibility of a move to Worcester. I had the option of being third choice at Ulster or to try and push on. I want to play for Ireland in the future and I won't achieve that as a number three.
Having played Ireland U20s with guys like Simon Zebo, Rhys Ruddock and Jordi Murphy, it has been tough to see them making progress while I have stalled. Don't get me wrong, it is great to see them doing so well with their provinces, and Ireland. Jordi is a good friend of mine and we are in touch a lot. Still, a part of you feels you have been left behind.
Being a front row forward, I accept that you pick up more of the dark arts and that wily, competitive streak as you get older. People often tell you to be patient but it has been hard to see that upward progress. I've stagnated. Not playing has affected my confidence. Massively. I was captain of my Schools Cup team [at Methodist College] and got to captain the Ireland U20s under Mike Ruddock and Allan Clarke. Rugby is my life and passion and missing out in the past 18 months has hit me hard. There were stages when I thought I was not cut out to be a professional rugby player.
I spoke about the possible move with my friends, family and my girlfriend. My three brothers have been great, too, and very supportive. They were saying I needed to make my decision on where I saw myself in five or six years. I could be a journeyman or a squad player but that is not what I want. I'm not saying they are offered but I could sign a 10-year deal with Ulster to be a squad player and it would make me a happy person or a happy professional. I could not face the prospect of seeing out a couple of years on the bench and waiting on Bestie to retire. As I have mentioned, I have stalled but this move will hopefully get me moving in the right direction.
[Ulster captain] Johann Muller has given me a lot of support. He had some great advice for me — that wherever I go in my career I have to give it 100% and trust in myself that I'm good enough to play and start. I do have that faith in myself and I am eager to put the work in and prove that, right until the end of this season and with Ulster.
You only have to look at the coaching staff at Worcester — Dean Ryan, Carl Hogg, Shane Howarth, Ceri Jones — to know they mean business. They are looking for a fresh start; to rebuild themselves. They are bringing in a mix of promising talents and experienced players. I could tell how passionate they were about the challenge ahead and bought into everything they told me. They have struggled in the Premiership this season and need to beat Newcastle this weekend to have any hope of avoiding the drop. From what I have heard, they are very motivated for this game.
As great as it is, as an Ulster player and fan, to be in a successful team, it is irrelevant in terms of my move. I am leaving somewhere I love but it is somewhere I feel I should have played more than 17 times. It is gutting to leave Ulster, with its new stadium, top facilities and world-class players, and anybody who knows me will attest to me being a proud Ulsterman.
[Centre] Chris Farrell is another young lad moving on, to Grenoble, in the summer. It was tough for him but he has been similarly frustrated with his lack of opportunities. He is looking for a fresh start, time on the pitch and a chance to prove himself.
The success of players like Tommy Bowe and Roger Wilson, in going abroad and returning to Ulster as better players, has crossed my mind. However, these two years are not about me building up experience just to return to Ulster. That would be unfair to Worcester. I can assure them that I will pour my heart and soul into the team during my time there.
For now, there are still big games on the horizon with Ulster in the RaboDirect Pro12 and Heineken Cup. I am on the bench away to Cardiff on Saturday but am not sure how much I will feature once Bestie comes back into the fold. Regardless, I will train and try my best every day and help Ulster in every way I can. Nothing would make me happier than finishing this season with some silveware.
@NiallAnnett2 played 18 games for Ireland U20s and captained the side on 11 occasions. He currently plays hooker with Ulster.