THERE ARE MANY parts that make up a successful lineout and Munster needed each of them to be in good working order in the incredibly strong winds at Sandy Park last weekend.
All involved deserve great credit, including hooker Niall Scannell, whose throwing accuracy in the conditions was laudable.
Munster lost only three of their 14 lineouts, with two of those three losses coming after Scannell had been replaced by Rhys Marshall.
"It was one of those things where it was so windy that I tried not to adapt too much because you nearly go away from your own technique too much and you end up then with nothing to rely on," says Scannell of how he dealt with the wind.
"I just tried to keep my own technique and probably put a bit more pace on it, put the ball through the air a bit quicker.
"Other than that, there's not much you can do in those conditions. They were pretty savage. You just have to hope for the best when it comes out of your hands to an extent!"
Making life a little easier for Scannell was Munster's lineout caller, Tadhg Beirne.
The summer signing from Scarlets has developed into the role of lineout leader impressively in recent weeks and made consistently simple calls into the available space against Exeter.
"There is a lineout plan that all the lineout callers formulate, but there was probably a bit more of an unknown with Tadhg because I just haven't played with him that much, but he certainly hasn't let us down the last three weeks calling lineouts," says Scannell.
"I think we are probably getting a bit more familiar as well. I probably know the balls that he likes a bit more and he is probably getting the same with me."
The combination between Scannell and Beirne is likely to be important again for Munster on Saturday as Gloucester look to upset them the second round of the Heineken Champions Cup at Thomond Park.
The returning Gerbrandt Grobler has a fine understanding of Munster's lineout and will lead the challenge on Scannell's throw, but the hooker feels it would be counter-productive for the Irish province to change their calls before the weekend.
"Obviously, there will be certain things that he will have an eye out for that maybe we will have to tweak," says the 26-year-old.
"But on the whole, we will probably just have to be a bit more discrete about how we actually physically call things on the day, but in terms of what we call, I think it would be foolish for us to deviate too much because of GG."
Scannell says Munster also "definitely have to sharpen up" at scrum time after conceding two penalties in that area against Exeter, and he will be an important figure in that effort.
The Cork man is renowned as a strong scrummager, one of the reasons Joe Schmidt is a fan, and his set-piece performance will be watched closely again by the Ireland head coach on Saturday.
Scannell looks a good bet to be part of Ireland's squad for the November Tests, having started twice on the successful tour of Australia in June.
The former PBC student initially missed out on selection for that tour but an injury to captain Rory Best saw him handed a late call-up and Scannell certainly took his chance.
"I was obviously incredibly lucky with Rory's injury. I kind of landed in there, I hadn't really planned it, and then I wasn't involved in the first week, which made me kind of wonder, 'How much would I be involved in this tour?'
"Then I was starting the next week and I was as surprised as all of you were. Certainly, at that point, I realised I need to get confident at this level, I need to take my chance because you don't get too many of them at this level.
"The first game [second Test] went well, then when I ended up starting the second game [third Test], it was huge – just to get those two back-to-back, hopefully I can put my hand up to Joe, but it's a huge year and everyone is going to be scrambling for that hooker spot."
Scannell stresses that the fit-again Best is "number one, the skipper, and the rest of us are probably fighting tooth and nail for that second spot."
Sean Cronin and Rob Herring were Scannell's fellow hookers in Australia and provide strong competition for next year's World Cup. 
"It's a fairly even race at the moment," says Scannell, who stresses the need for him to stay consistently fit after he had frustrating injury issues last season.
His start to the current campaign was slightly delayed due to his recovery from a shoulder procedure following the Australia tour, but after three games in a row he is "feeling less sore every week, which is a good sign."
Scannell has changed his approach to avoiding injury in recent times and hopes that leads to being fit for the entire campaign.
"The medical staff have been sitting down with me and I had to say to them, 'Look, I'm obviously getting injured and you are rehabbing me really well, I'm getting fit, but then I am getting injured again.'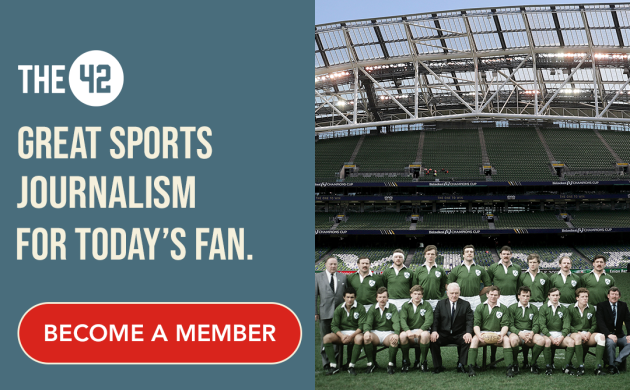 "So we came up with a more proactive approach now whereby I am doing my mobility and stability stuff. They are fairly specific things to me rather than just doing my mobility.
"They are using a lot of [their own] time to do that and while I may not see the benefits for a few weeks, hopefully I can stay fit until the end of the season."
If Scannell can stay injury-free, there is no reason why he can't play an important role in a big season for Munster and a massive year for Ireland.
Schmidt has been keeping him busy with his famous 'work-ons' and Scannell is keen to deliver and add to his nine caps.
"You are given a few things to work on, a few key things," says Scannell. "I have put my head down over the last few weeks and it is probably the best time to get them because you have pre-season to work on them and, you know, hopefully he is seeing a few changes on the pitch and hopefully that can lead to selection.
"They were actually quite general, in terms of ball-carrying, just get on the ball more. He wants to see more of the same that I did in Australia.
"I have been trying to do that these past few weeks and, other than that, it was more around my set-piece stuff, making sure that is all nailed-on because that is something I can bring to the team.
"At the moment, for me, I just want to make sure my set-piece stuff is good and that I am carrying the ball effectively."
- This article was updated at 9.04am to correct 'seasons' to 'reasons' in the 16th paragraph.
Source: Heineken Rugby Weekly on The42/SoundCloud
Subscribe to our new podcast, Heineken Rugby Weekly on The42, here: