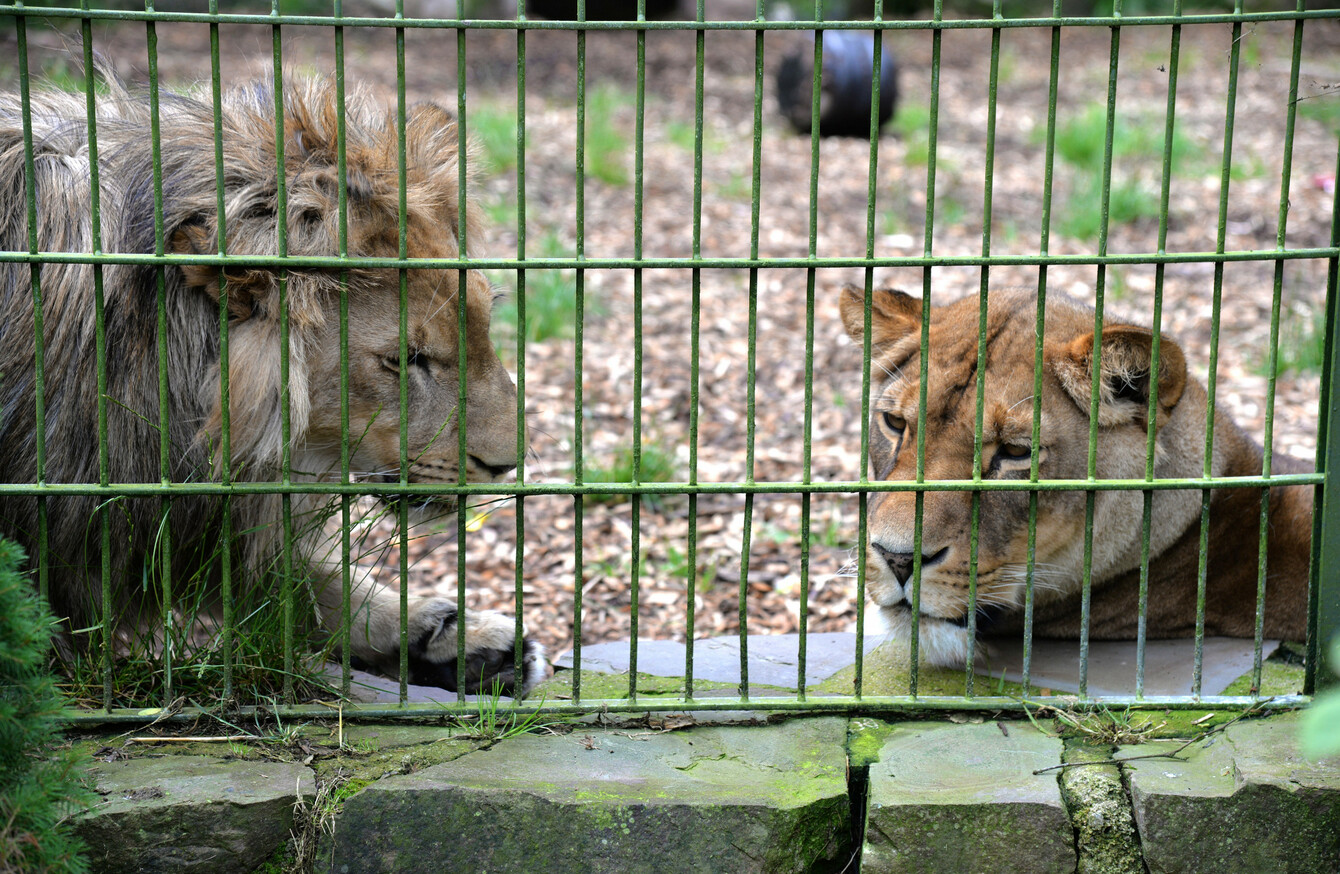 Lions, behind a fence. We can all assume they're not to be petted, right?
Image: DPA/PA Images
Lions, behind a fence. We can all assume they're not to be petted, right?
Image: DPA/PA Images
Updated Sep 30th 2017, 9:08 AM
OF ALL THE difficulties the introduction of two South African teams to the Pro14 could present, we really should have seen this one coming.
Ospreys had to withdraw hooker Scott Baldwin from their match against the Cheetahs in Bloemfontein this evening because he got bitten by a lion – like, a real life lion, not a capital l Lion who was away with Gatty's boys in New Zealand.
Ospreys head coach Steve Tandy told BBC: "There was an incident with a lion, but in fairness it was nothing to do with the lion.
"He did bite Scott but when you put your hand in a fence where there is a lion, then you will get bitten."
Yep, makes sense to us.
"It was pretty stupid on Scott's behalf and he is pretty lucky. It had nothing to do with where we were. It was a good environment and we were told how far back to stand.
I don't know what sort of wildlife show Scott has been watching where you can pat a lion on the head as if it's a kitten.
"It's probably one of the silliest things I've even been involved in, but thankfully he is okay and hopefully he will be back up and running in the next couple of weeks."
Update 8am Saturday
Baldwin took to Twitter on Friday night to apologise to the region's fans and also to post a video clip of the incident.
Fittingly, his last tweet before being bitten was to retweet an account called: What Could Go Wrong.
After the run-in with the lion, the Ospreys lost 44 – 25 at altitude in Bloemfontein, shipping three tries in the final quarter.
Leinster also took the opportunity to see some wildlife during their mini tour to South Africa over the last fortnight. Cian Healy posted this short video of him attempting to pet a lion cub that promptly warned him off.
Ulster will be the next Irish province to venture south when they face the Southern Kings in Port Elizabeth in 4 November.
Subscribe to The42 podcasts here: