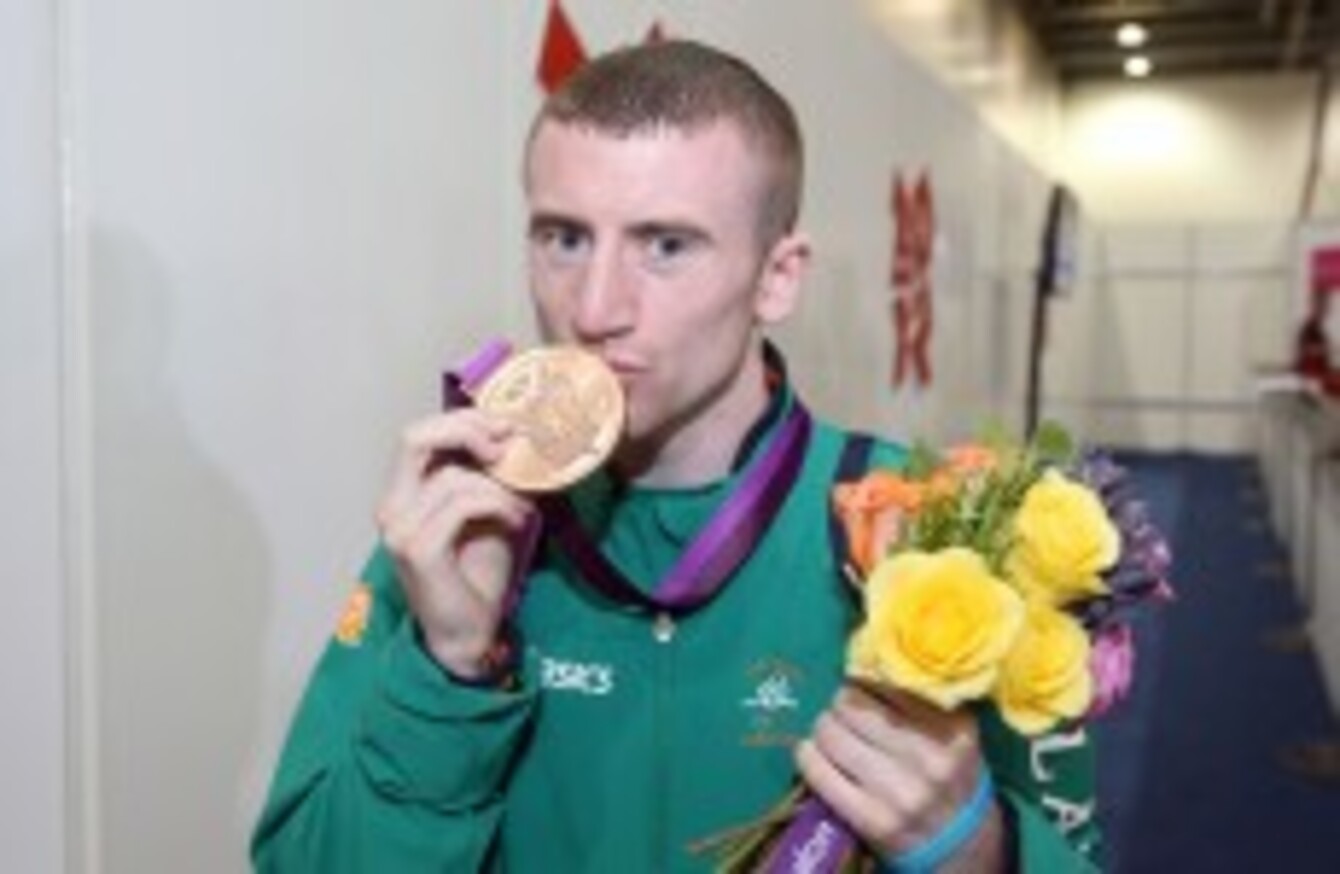 Paddy Barnes will look to increase his medal haul in Rio 2016.
Image: Dan Sheridan/INPHO
Paddy Barnes will look to increase his medal haul in Rio 2016.
Image: Dan Sheridan/INPHO
Updated 18.00
AFTER SEVEN STRAIGHT wins in the 2015 season so far and qualification for the Olympics in Rio secured, Paddy Barnes is able to put his feet up and rest somewhat.
Barnes and fellow Belfast boxer Michael Conlan sealed their Olympic qualification with plenty of time to spare as they won their bouts at the World Series of Boxing in Maiquetía, Venezuela last month.
Barnes went under the knife on Friday to fix a damaged knuckle and ligaments in his hand to ensure that he's in good shape for the preparations for Rio next year.
"I hurt it in the first fight of the World Series of Boxing. I had ligaments fixed. I hurt it in January but I fought on. I won all my fights," Barnes said.
Despite being injured, the lure of early qualification drove him on.
"That's why I fought on. I knew qualification was at stake so I had to put that to the back of my head, although I couldn't train properly. I had no pads, no sparring, but I pushed on and won all my fights and qualified for Rio."
His recovery time is not set in stone and Barnes admits that he will have to play the waiting game when it comes to making a comeback: "I have to see a hand specialist tomorrow and hopefully she'll be able to shed some light on how long I'll be out for."
Looking forward to Rio and what kind of preparations he will undertake, the Belfast fighter will keep it simple.
"I'm going to try and improve on a few of the weaknesses I have and still work on my strengths and I should be ok."
Out of the last eight Olympic medals Ireland have won, seven of them have come through boxing, as Billy Walsh and his high performance team have managed to get their fighters in the best possible condition for the competition.
Barnes said of the current crop of Olympic hopefuls: "The team we have now is very, very young, very inexperienced. They're talented but now qualifying for the Games is so, so tough it's going to be even harder getting people to go."
The lure of fighting professionally is appealing to most amateur boxers as the bigger pay-packets and increased limelight are a draw, but Barnes is realistic about his chances of ever going into the pro game.
"Most professionals my weight are 36 and all. I'd go professional in the morning, I've just never been offered to go professional. [At amateur level] I would say I would be the best in the world at my weight if the fight goes well.
"It would be a big risk if I was to go professional. Obviously it's not really about money in my weight class in the professional game."