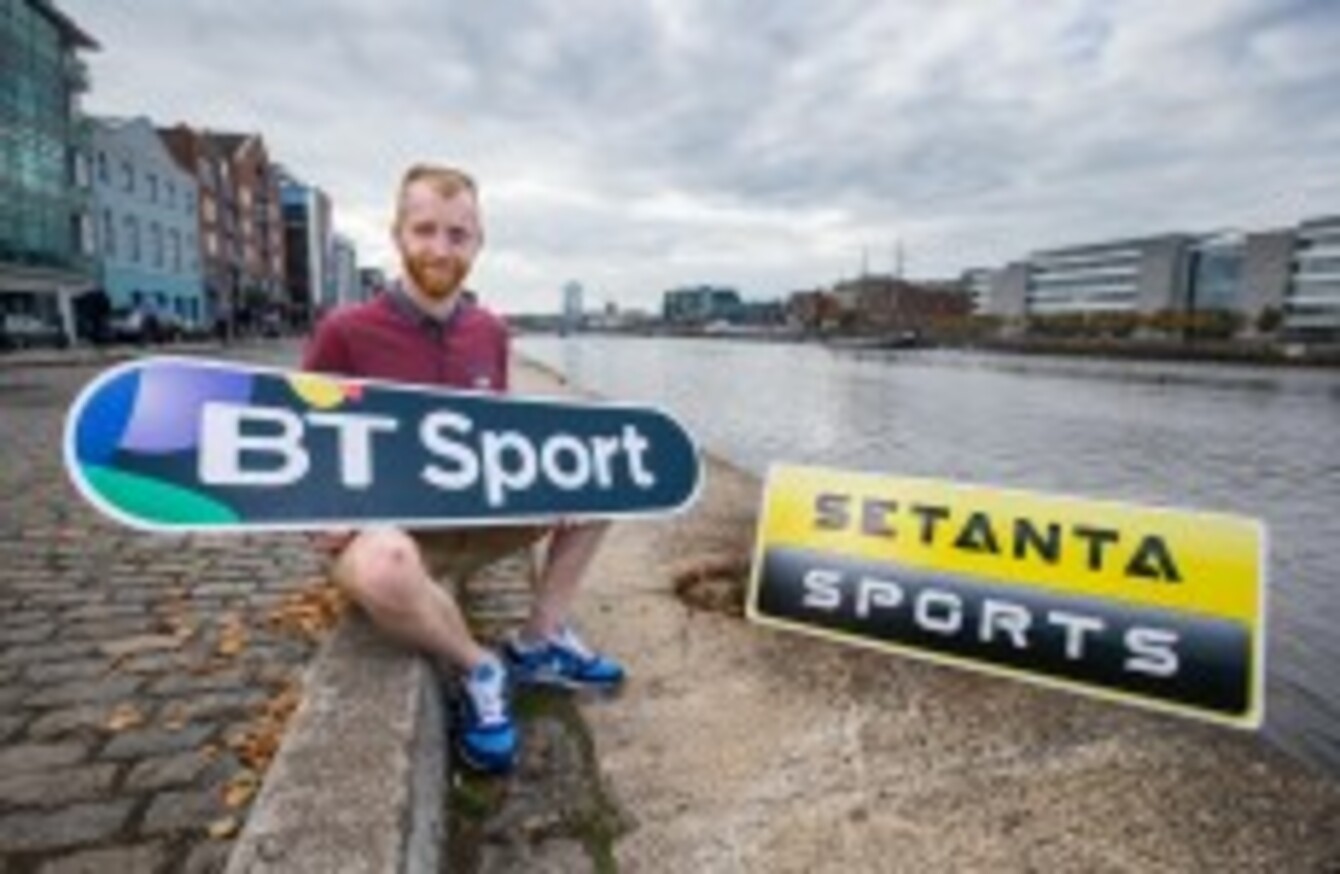 Image: Cathal Noonan/INPHO
Image: Cathal Noonan/INPHO
IT'S DIFFICULT NOT to like Paddy Holohan.
In his UFC debut, the genial Dubliner opened proceedings in the O2 Arena by flooring Josh Sampo with a perfectly-placed uppercut, before finishing the fight with a rear-naked choke, and in turn, putting the flyweight division on notice.
He returns to action next month, when he goes to Halifax, Nova Scotia to take on Louis Gaudinot, currently ranked No 13 in the weight class. A true home bird at heart, the Tallaght boy still welcomes the opportunity to globe trot through his hazardous profession.
"I'd like to see the world, but I love Dublin. When I'm coming home to Dublin, I'm definitely more excited than I am when I'm going anywhere else in the world. But it's definitely going to be a bonus; I love to meet new people and cultures and, from what I've heard, the people in Nova Scotia are pretty cool."
Holohan will be without his coach John Kavanagh, who will be in Sweden cornering Cathal Pendred and Gunnar Nelson. Instead, teammate Aisling Daly will give him counsel between rounds.
To him, his mentor's absence is not the end of the world, and changes the scenario very little. Previous experience has prepared him and so, the show must go on.
"I went out to Vegas for the Ultimate Fighter, I was in a hotel room for three days on my own, I had to make weight on my own and I fight on my own with different corner men, with a slipped disc at the time, and I didn't do too badly.
"Every fight is a big fight, at the end of the day. Someone's trying to hit you, take you out and beat you in a room full of people, so I don't take that pressure."
Holohan has always had designs on going to the top of the sport and, at some stage, taking a shot at current Flyweight kingpin Demetrious Johnson, but also improving his way of life.
"I knew I was on the road to something big when I got this UFC chance, and then blowing it out of the park like that in O2, I knew things would light up.
"Right now, I have the opportunity in my life to change the rest of my life. We're like gold-diggers, this is the pay-dirt now, we can stock-pile this and maybe I can look after my son's son. There's no way I'm going to be doing this for five or six years and not contend for that belt. It's like a man with a wheelbarrow; it's always in front of you."
Be part
of the team
Access exclusive podcasts, interviews and analysis with a monthly or annual membership.
Become a Member
His is a confidence that comes in the knowledge that he has given blood, sweat and tears for his craft, and the tangible improvements the endeavour has shown him.
"If you looked at me nine months ago, I'm now a completely different fighter. It depends on what you're doing in the gym; are you sitting around just teaching classes or, are you in there trying to figure things out.
"I'm in a gym with credible martial artists who are winning all over the world and I can hang with anybody. I trust and believe in that, so it's like cold water; just jump."
He pays little heed to those outside of a select group of people in his life, while his priorities are about giving the best possible account of himself and flying the SBG banner. His opponents are given little thought either, although he has a certain sympathy for them.
"I wouldn't like to be seeing what I just did in the 02 Arena, and then getting my name, to be honest. I'm undefeated for a reason, and I'm probably the biggest smallest person on the planet right now.
"I have to represent my gym, John Kavanagh and all the training we've done here and all my training partners, and have to respect them for all the time they've put in for me. I just do me, that's all I can do, and win.
"I'm going to turn up in Nova Scotia and I'm not going to be thinking about impressing this guy and that guy, because that'll hinder my performance. I can only do what I know I can do, and I think that's more than enough."