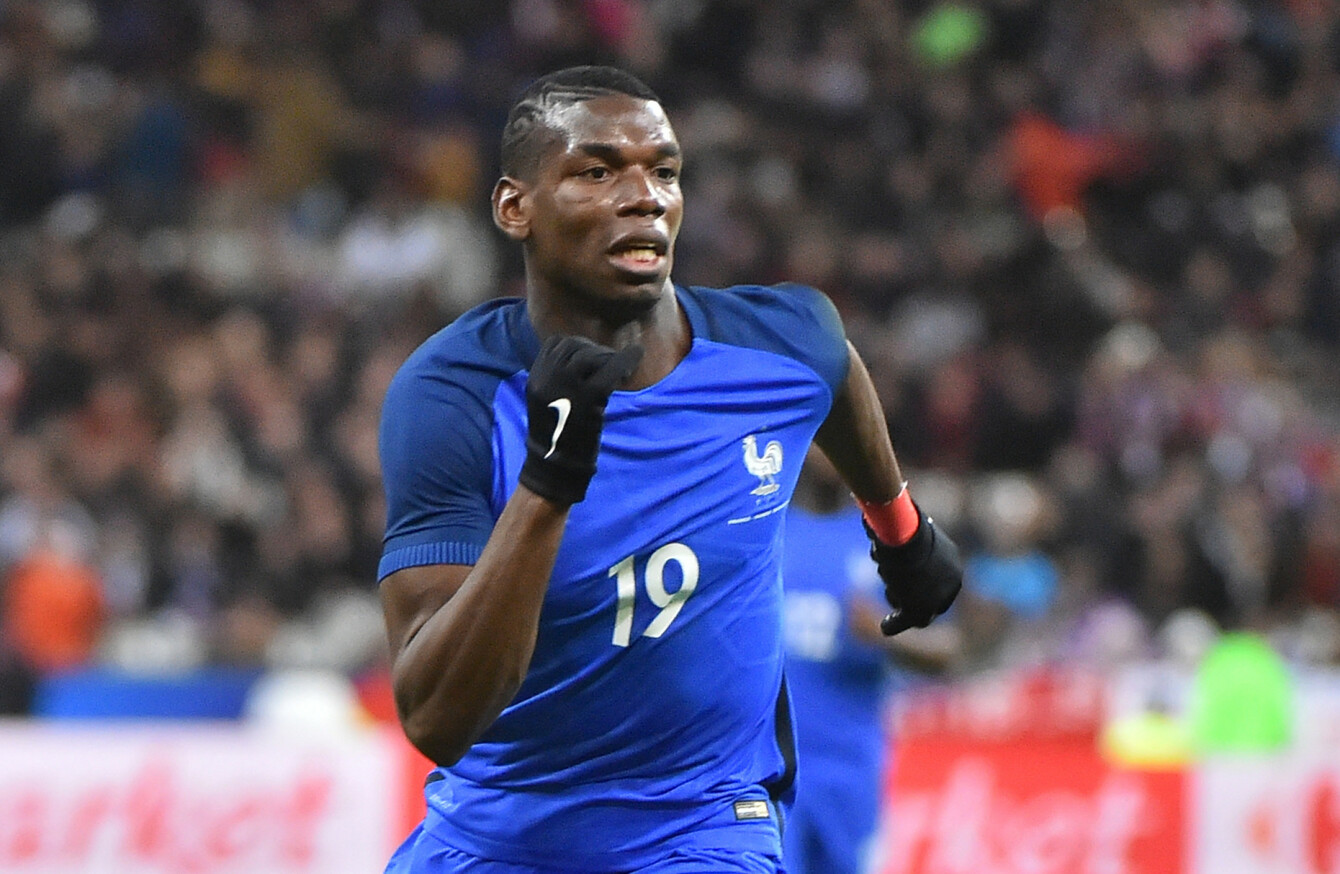 Paul Pogba (File Image)
Image: Liewig Christian
Paul Pogba (File Image)
Image: Liewig Christian
SEVEN FANS SUSPECTED of racially abusing France players Paul Pogba and Ousmane Dembele during an international friendly in Saint Petersburg "should be punished", Russia's World Cup chief Alexey Sorokin has said.
World football governing body FIFA fined the Russian football federation 30,000 Swiss francs (€25,000) after Manchester United midfielder Pogba and Barcelona winger Dembele were the target of monkey chants during the 3-1 French victory in March.
France's sports minister Laura Flessel condemned the abuse after that game and posted a message on Twitter which said:
"Racism has no place on the football pitch.
"We have to take action together on a European and international level to bring an end to this inadmissible behaviour."
"Seven people have been identified for these incidents. They should be punished," said Sorokin, the chief of the Russia 2018 organising committee, at a World Cup presentation in a Parisian hotel.
Sorokin said the punishments would be "five match bans or maybe, if the offences were serious enough, life bans".
"Racist incidents can happen and we are no exceptions in Russia," Sorokin said. "In recent years, we have seen that the number of such incidents fall in international and first division matches.
"They are rare. We are truly sorry that it happened during the friendly against France."
He said Russian football authorities "are working hard to prevent such incidents, and to explain to fans that this kind of behaviour is not acceptable".
He added that each World Cup stadium would have 1,200 cameras "to identify anyone who might do something like that".
New FIFA rules also meant "referees could suspend matches in such cases", Sorokin said.
Additional reporting by Sinéad Farrell
The42 is on Instagram! Tap the button below on your phone to follow us!