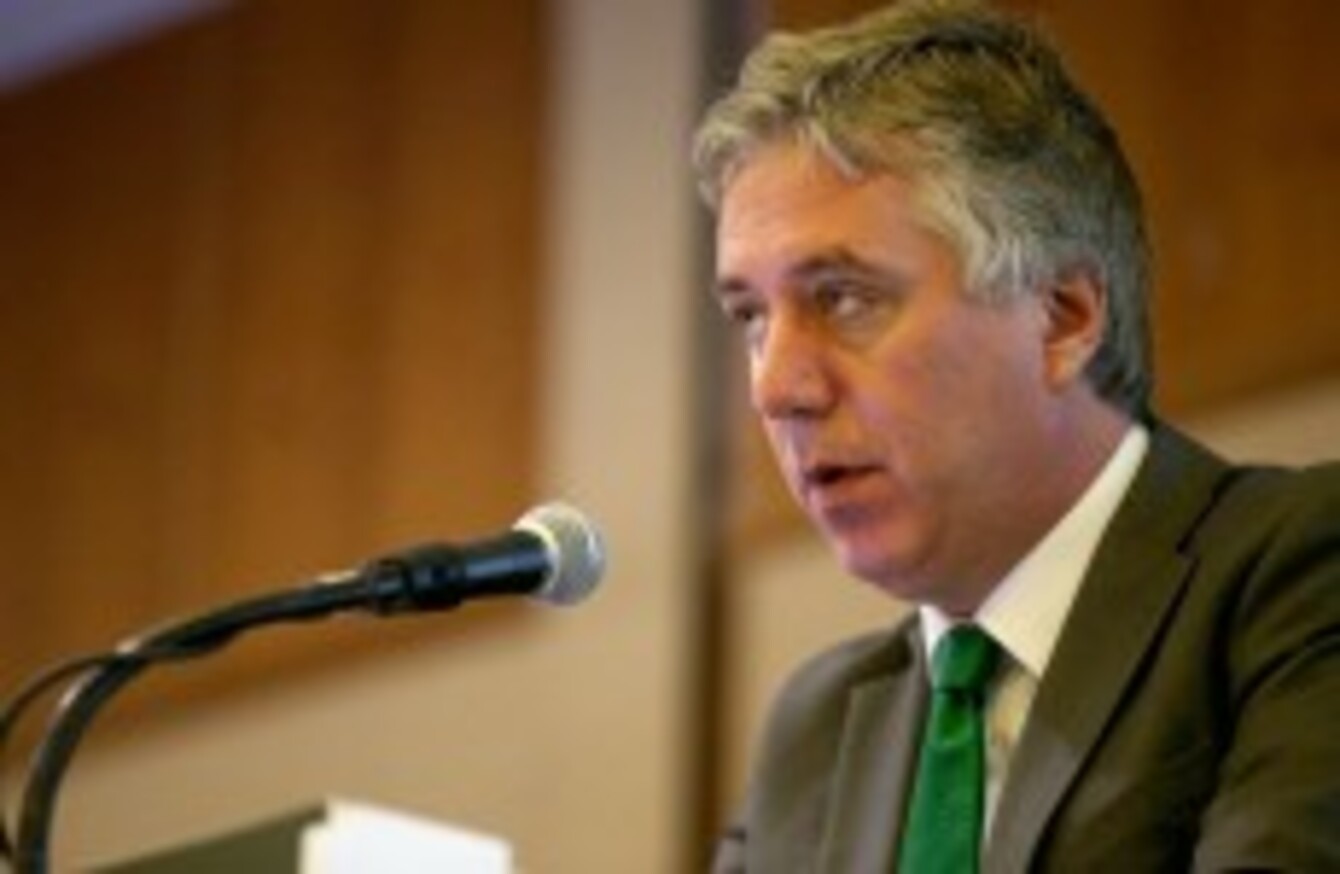 FAI Chief John Delaney is under fire following controversy over the availabity of tickets for the upcoming Scotland-Ireland game.
FAI Chief John Delaney is under fire following controversy over the availabity of tickets for the upcoming Scotland-Ireland game.
1. When the public and press were getting to know Stuart Lancaster back in 2012, when he went from domestic obscurity to England coach in the blink of an eye, he put much of his coaching philosophy down to his thirst for knowledge. "I've learned from ­leadership books," Lancaster said. "If people want to know which book in particular has influenced me, it's The Score Takes Care Of Itself by Bill Walsh. It's about the San Francisco 49ers' journey. It is probably the one book I refer to more than any other. I refer to it a lot and try to get through to the players what it takes to build a great and ­successful sporting team.
Writing for ESPN Scrum, Tom Hamilton explores the many links between rugby and NFL.
2. To Kevin's left was his baseball shrine, centered on a big photograph of Madison making a fist to himself after getting a big out. On the television, Madison was accepting the World Series Most Valuable Player award.
A day earlier, I'd rolled up unannounced to this house, which lies somewhere to the east of Granite Falls, in the Appalachian foothills. It was just before the start of Game 6, and I began to jabber that I was a reporter too far from home and. …
This New York Times article features an interview with Kevin Bumgarner, whose son is  best postseason pitcher on the planet.
3. He loved the camera. He always gave you enough time, even when he would start off the conversation by saying 'listen, I have five minutes, you took too long last time', 20 minutes later he was still willing. Every time, you came away looking like a star photographer. Through the years, Ali has certainly made a hero out of me.
The Guardian's look at Muhammad Ali through the eyes of his photographers is essential reading for Ali enthusiasts and causal fans alike.
4. Muhammad Ali, born Cassius Marcellus Clay in Louisville, Kentucky, on January 17, 1942, grandson of a slave, began boxing at the age of twelve, and, by eighteen, had fought 108 amateur bouts. How is it possible that the young man who, in his twenties, would astonish the world not just with the brilliance of his boxing but the sharpness of his wit seems to have been a dull-average student in high school who graduated 376th out of a class of 391? In 1966, his score on a mental aptitude test was an Army IQ of 78, well below military qualification. In 1975, Ali confessed to a reporter that he "can't read too good" and had not read ten pages of all the material written about him. I remember the television interview in which, asked what else he might have done with his life, Ali paused, for several seconds, clearly not knowing how to reply. All he'd ever known, he said finally, was boxing.
And if you're not sick of Ali-related stories on the week of the 40th anniversary of Rumble in the Jungle, this New Yorker archival piece by David Remnick is truly superb.
5. That allergy to bullshit has never ceased. Now, James hears people say things like, "Every team wins 50 games and loses 50 games, and so it's the other 62 that make the difference." That, too, sounds somewhat logical, but to James it rings as nonsensical and as exasperating to him as the old pitching line a long time ago.
Even if you've just a passing interest in baseball, this profile of Bill James is well worth a few minutes of your time.
6. To try to make sense of Zander's suicide, the Thomases turned to science and hindsight. Zander, who his parents said had been taking medication to treat mild depression for about a year, received his first concussion diagnosis a month before his death. After sitting out three weeks, he was cleared to play for a college showcase tournament in New Hampshire in late October.
"He did everything that we needed him to do in terms of showing that his brain was recovered," said Dr. Christina Master, a sports medicine specialist at the Children's Hospital of Philadelphia, who then monitored concussions for Team Comcast.
Pete Croatto's important piece details a young hockey player's suicide and its association with concussions.
7. "This is not a one-off. Expectant fans have been left ticketless for previous away games. Many fans want to see the introduction of a points system, as used by the SFA and the English FA, which would help avoid this situation arising. "Mr Delaney claimed that you need 'the wisdom of Solomon to allocate tickets fairly'," said the YBIG fangroup. "This is clearly incorrect. All the FAI needs to do is implement a clear and transparent ticketing policy and allocation system. Our upcoming opposition, Scotland, have such a ticket system in place. The FAI have repeatedly failed to implement such a system and now some of their most loyal fans are missing out on the biggest game in years."
Ciaran McCauley does a good job of making sense of the recent controversy surrounding the FAI and the availability of tickets for the upcoming Ireland-Scotland game.