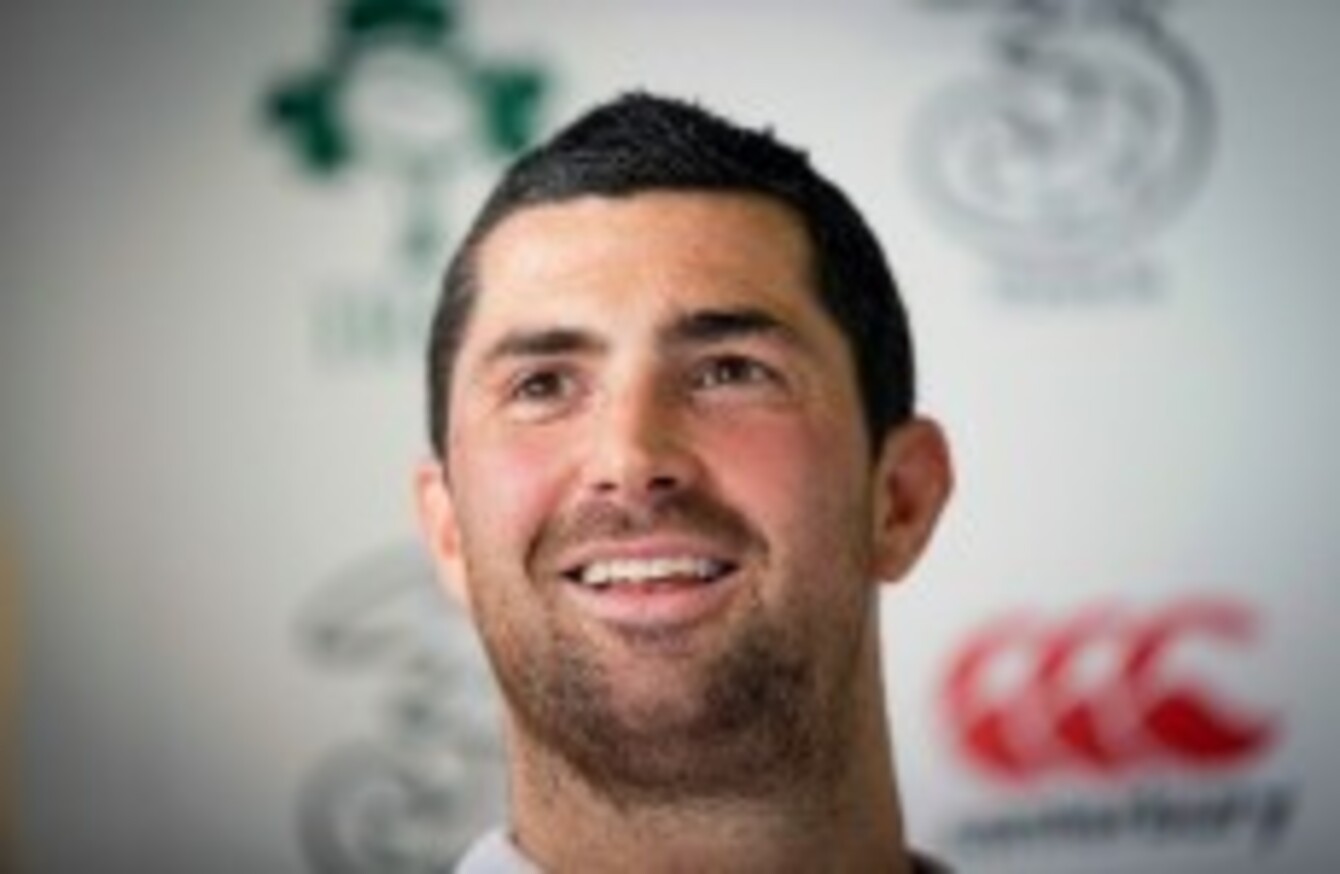 Rob Kearney pictured at an Ireland press conference earlier.
Image: Morgan Treacy/INPHO
Rob Kearney pictured at an Ireland press conference earlier.
Image: Morgan Treacy/INPHO
ROB KEARNEY HAS played down talk of points difference ahead of Ireland's final Six Nations clash with Scotland on Saturday.
Joe Schmidt's side's loss to Wales means the Championship is likely to be decided on points difference, with England and Wales also strongly in contention to prevail.
But Kearney insists the focus will be purely be on beating Scotland, rather than worrying about the permutations thereafter.
"We won't be focusing in any way on the outcome, or points difference or anything like that," the 28-year-old full-back said. "We have to be really professional and treat this just as a one-off game.
"As soon as you start talking points difference and stuff, you disrespect the Scottish. That's something we don't want to do, and if we do, we'll be punished for it. We certainly won't be thinking or talking about any points difference. We'll be going to win the game, and however we do that and by whatever margin — be it one, two, three — that'll be our focus."
The Leinster star emphasises the importance of not underestimating the Scots, suggesting their upcoming opponents are not as bad as their recent poor run of results would indicate.
"I think the Scottish have been quite unlucky. In all three games this year, they've all been within one score.
"They were leading 13-10 at half time in Twickenham and they were well within the game. I think second half they will probably look back at themselves and be disappointed with the performance. Any time you're 13-10 ahead against England in Twickenham, you've put in a good shift.
"That game where they were beaten by Italy, they were very unfortunate. A penalty try at the end did them and it was one they should have put away."
Should Ireland ultimately win the Six Nations outright, it will be the first time they have won back-to-back championships since 1949 (not including instances where the trophy was shared). But again, Kearney says such records will not be a primary focus.
"Once you have achieved something it is there in the history books for life but we can't focus at all on those things and it is hugely important that we are focused on this one for 80 minutes and whatever happens outside that will happen… We won't be talking in any way [about the] history books over the coming days."
Kearney also expects the Scots to be highly motivated, particularly as they will be seeking to avoid the ignominy of picking up the tournament's wooden spoon.
"It is never a nice accolade for a team to get. Without a doubt, it is extra motivation and something we will be aware of. Every single game has different meanings and values behind it, but that will be a huge one for them."
Originally published at 17.05