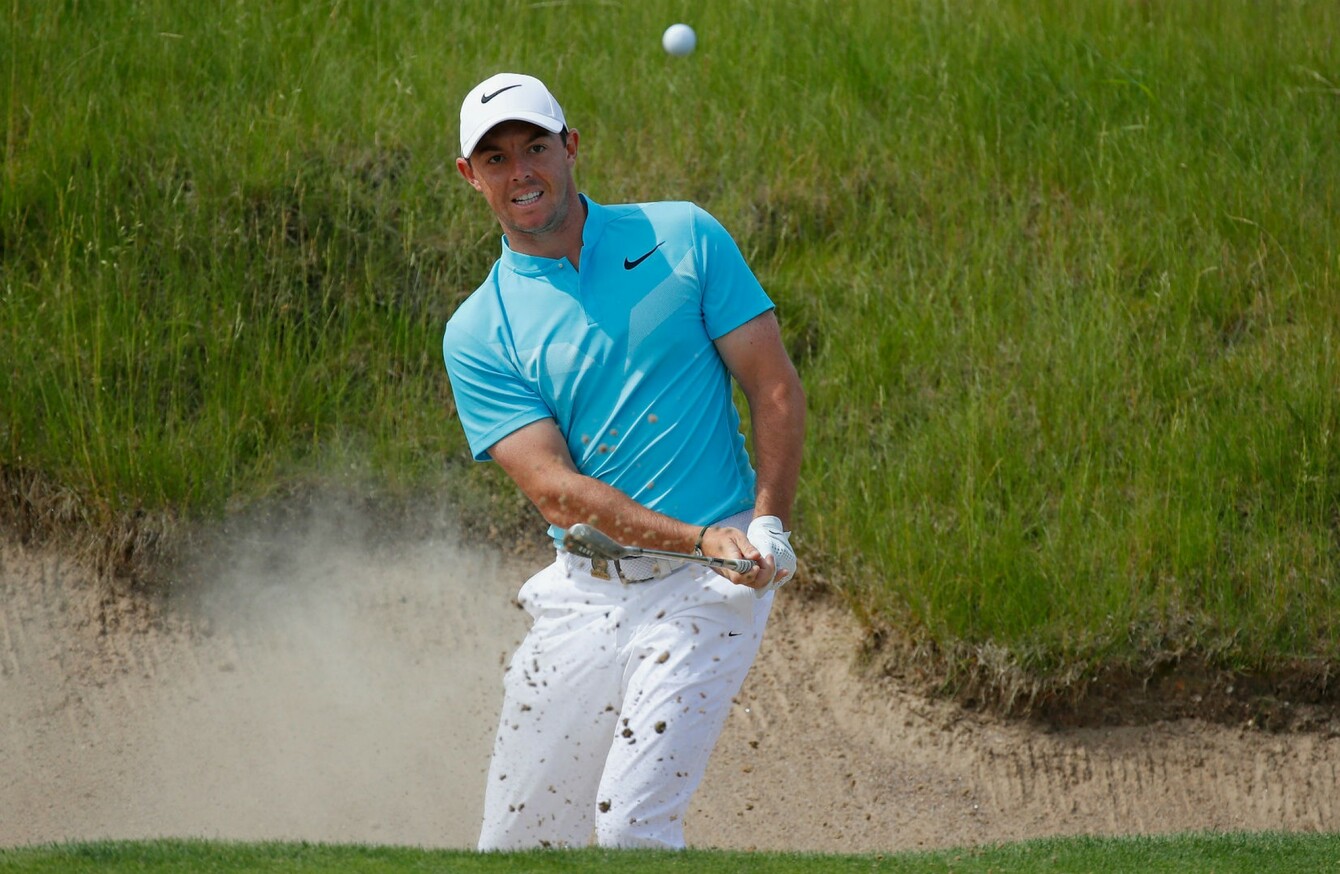 Rory McIlroy chips out of a bunker during the US Open.
Rory McIlroy chips out of a bunker during the US Open.
RORY MCILROY SAYS he always expected 2017 to be tough, describing it as a "transitional" year in his career.
Injuries have limited the Irishman to just seven events this year, and he is yet to claim a victory as he prepares for the Travelers Championship.
But McIlroy, 28, said he suspected it would be a difficult 12 months, highlighting a change in equipment and personal reasons, including marrying Erica Stoll in April.
"I always felt 2017 was going to be a bit of a transitional year, with Nike going out of the equipment business and getting married, moving and changing residences, and all that sort of stuff," the four-time major winner told a news conference on Wednesday.
"I didn't factor an injury into that as well.
"But the first 10 years of my career is nearly over. It's still got two majors [left] and I'd like to finish it well.
"If I look back over my first 10 years as a pro, am I happy with where my career's at? I would say, yes, I guess. But I definitely feel like in the next 10 years, that I can do better."
Coming off a missed cut at the US Open, McIlroy gets a chance to rebound at the Travelers Championship, where low scores are expected.
Jim Furyk shot an incredible 12-under 58 at TPC River Highlands last year, becoming the first player to manage the feat in a PGA Tour event.
"I love the course, and it's a little change of pace from what we played last week at Erin Hills," McIlroy said.
"After the storm on Monday the ball is not going anywhere once it hits, so it's pretty much target golf from there. Hopefully the breeze continues over a few days and it firms up a little bit.
"But the golf course is great. I can see why Jim Furyk hit 58 last year and why guys can go so low. If you're on with your scoring clubs, it gives you a lot of opportunities."