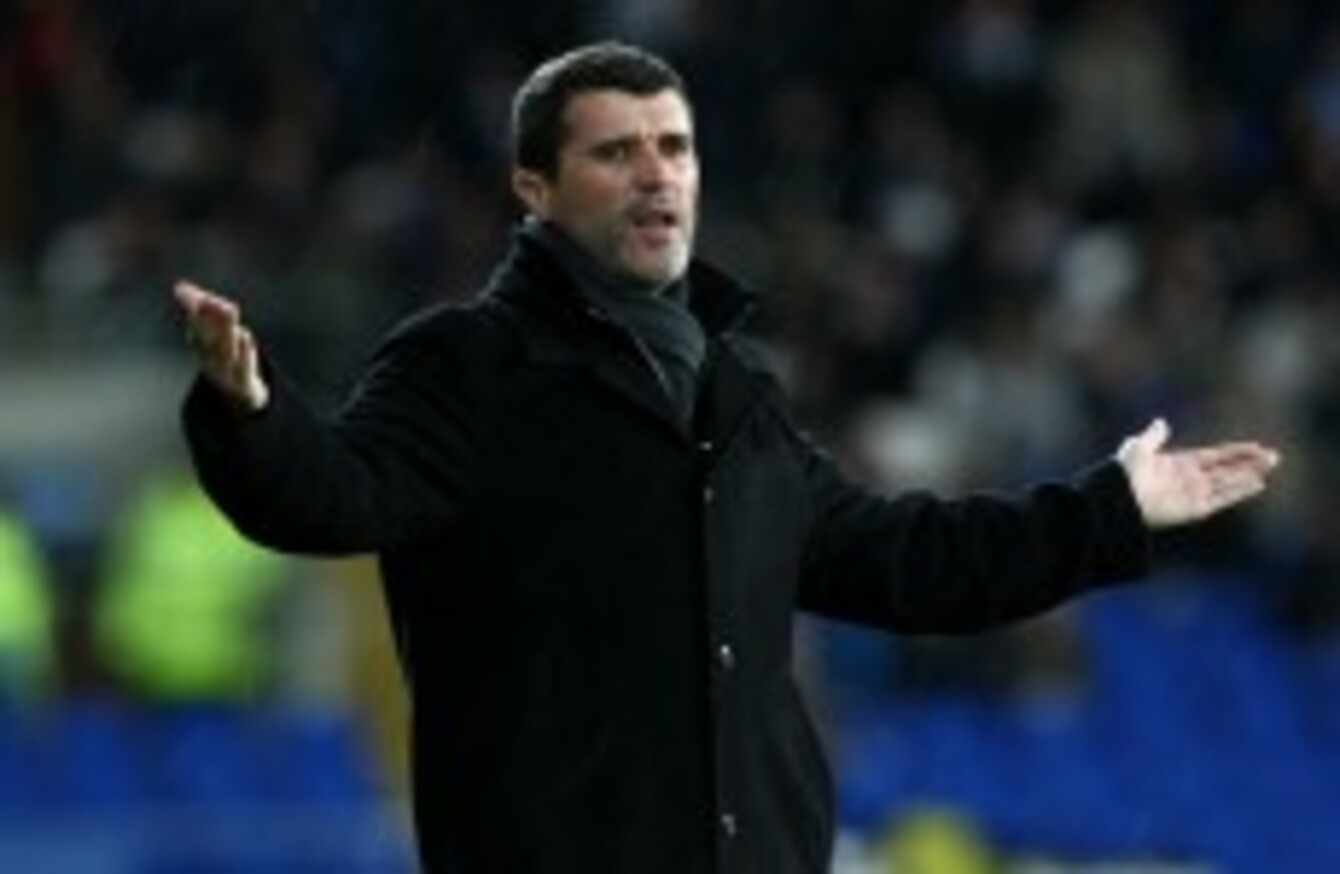 Roy Keane had a less-than-successful time as manager of Ipswich.
Roy Keane had a less-than-successful time as manager of Ipswich.
SPEAKING LAST SEPTEMBER, Hull manager Steve Bruce said the following in an interview with talkSPORT: "You cannot manage in the Premier League these days through a fear factor. You've got to be able to manage individuals.
"Man management has become more relevant in my experience than coaching.
"Once you get yourself in the Premier League, they're all good players and you've got to find a way of getting the best out of them."
Bruce was speaking in the wake of Paolo Di Canio's dismissal as Sunderland boss, however he could just as easily have been referring to Keane's notoriously abrasive style of management.
Similarly, consider an anecdote from Tony Cascarino, which he recounted when speaking on Off the Ball last year:
"Lampard phoned me up because I did a piece on him and Steven Gerrard. He said: 'I didn't like your column today.'"
Lampard, who also attacked Cascarino's decision to represent Ireland rather than England, was annoyed that the columnist had rated him nine out of 10, while Steven Gerrard was given nine and a half out of ten in terms of ability.
"I said, 'Well you're not as good as him,' and it didn't go well. I then went to the Chelsea training ground a while ago and I was told I wasn't allowed in… My generation wouldn't care [about criticism]."
The point of these two references is that modern football has changed irrevocably since Keane and Cascarino started their careers.
The average footballer is a far more sensitive creature in comparison to their heydays. The story of Brian Clough punching Roy Keane to the floor after the then-young midfielder made an ill-advised back-pass that resulted in a goal may seem shocking now, but it would have been hardly unusual at the time.
Even the other legendary manager Keane worked under, Alex Ferguson, would have gotten away with a more old-fashioned and aggressive style of coaching, owing to the considerable respect he long ago earned as a manager.
So naturally, Keane's largely unsuccessful managerial career had numerous stories of the Cork man falling out with players and being involved in dressing room bust-ups both at Ipswich and Sunderland. Presumably, he was hoping to replicate the style of Ferguson and Clough. Yet while a group of egotistical millionaires may have been willing to put up with Ferguson's ranting and raving, and severe criticisms of them, owing to the sheer stature and power he had built up through decades in the game, for a rookie manager such as Keane to act in the same manner would have seemed less acceptable, particular in the eyes of inferior players to those he was used to playing with Old Trafford.
(Roy Keane celebrates scoring against Croatia during his Ireland playing days — Neal Simpson/EMPICS Sport)
Similarly, Clough could get away with his brazen style, as players had far less power in his era — in fact, managers had almost complete control over their destiny. Moreover, back then, most footballers would not have been quite so self-assured, given that the majority of stars were earning average wages at best.
Granted, Ireland's players cannot request a transfer if Keane mistreats them, but as was amply evident during the Trappattoni era, an ill-advised public quip or reluctance to select certain individuals can prompt them to quit international football (see Darron Gibson, Steven Reid).
Keane must avoid the pitfalls to which the Italian — another old-style manager — succumbed. He must recognise that aggressively confronting players or criticising them publicly is invariably best avoided. Clearly, a significant degree of discipline still needs to be imposed, but the biggest challenge for Keane and indeed, most managers and assistants in general, is finding a balance between motivation and sensitivity.
Coaches can no longer be akin to patronising school teachers — they must treat players in as professional a manner as possible, rather than adopting the dictatorial, ruthless style that so many past greats such as Bill Shankly, Matt Busby and (of course) Clough favoured.
Keane has spoken in the past about his admiration for Jose Mourinho as a manager. And perhaps the United legend could learn from the manner in which the Portuguese coach treats players, often embracing them after a positive result and letting them know about it when they've performed with distinction.
Could this ever happen? Can Martin O'Neill be a calming influence on Keane? The Corkonian has faced some big challenges in his career, but this may be his biggest and most important test yet. It's not even unreasonable to consider it last-chance-saloon territory. Should Keane and O'Neill have a positive impact; the former will surely be back in demand among the English clubs who have shunned him since his unsuccessful stint at Ipswich. Nevertheless, if the project fails, it could well spell the end of Keane's football coaching career at a high level.
Aside from Trapattoni, time hasn't been kind to ex-Ireland managers. Of the past six coaches before Trap — Steve Staunton, Brian Kerr, Mick McCarthy, Jack Charlton and Eoin Hand — only McCarthy has gone on to manage at anywhere as high a level since, while their assistants (arguably barring Chris Hughton) haven't fared much better.
So the omens aren't great, but then Keane has never been one for the safe or predictable option. As he famously said in his 2002 autobiography:  "The only thing that goes with the flow is a dead fish."