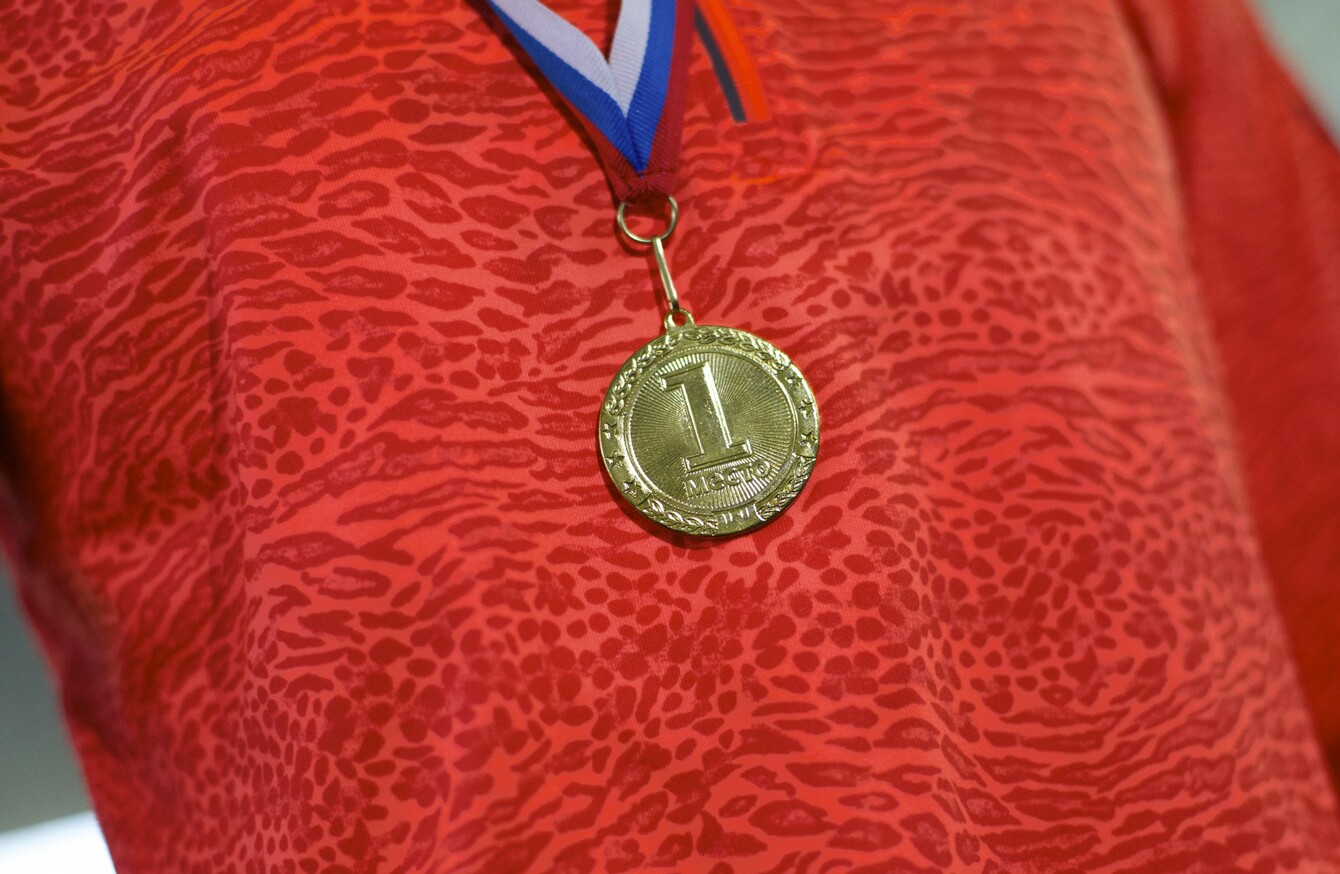 Image: AP/Press Association Images
Image: AP/Press Association Images
Updated 14.50
MORE THAN 1,000 RUSSIAN athletes in about 30 sports took part in an "institutional conspiracy" to use banned drugs at the Sochi and London Olympics and other global events, doping investigator Richard McLaren said Friday.
McLaren, who has accused Russia of "state-sponsored" cheating, said in his new report that he had confirmed the switching of samples at the Sochi Winter Olympics in 2014 and that salt and coffee was used to manipulate samples when checked by international experts.
Former Moscow doping laboratory director Grigory Rodchenkov swapped positive urine samples with previously collected clean samples, adding salt and coffee to replicate the consistency of the original samples.
McLaren's second report into doping in Russian sport said "physiologically impossible" levels of salt were found in samples provided by three medal-winning athletes at the 2014 Winter Olympics in Sochi.
"He (Rodchenkov) altered the clean A samples either by diluting with water, adding salt, sediment or Nescafe granules when needed to match the specific gravity and appearance of the dirty B samples," McLaren said.
In response to the report Sport Ireland chief executive John Treacy ahs called for 'the strongest possible action' to be taken against Russia. And the statement reiterated Sports Ireland's call for anti-doping decisions to be taken completely out of the hands of sports governing bodies.
"The findings of the final instalment of the McLaren Report reinforce Sport Ireland's position that the strongest possible action should be taken at an international level against Russia," sayss Treacy.
"Any action or sanction taken should remain in place until such time as Russia can demonstrate that it has addressed all of the issues identified in the report and that robust systems are in place to ensure that events of the recent past will never happen again.
"The International Olympic Committee, the International Paralympics Committee and all International Federations have a role to play here and must be relentless in pursuing all of the possible ADRVs by individuals that are implicated in the report. This issue stretches beyond anti-doping – governance across all international sporting organisations needs to be addressed; this needs to happen in order to protect the integrity of sport at the highest level."
Sport Ireland's director of participation and ethics, Dr Una May, moved to point out some silver linings despite the worrying content of the report.
"The report shows how, if given the means and mandate to do so, WADA can protect clean athletes. In that regard WADA must have the capacity to investigate and ensure the prosecution of ADRVs, regardless of sport or country," says Dr May.
"At an international level, it is imperative that NADOs are strong, independent and are adequately resourced to demonstrate that doping in sport is completely unacceptable.
"Here in Ireland, Sport Ireland's Anti-Doping Unit continues to work hard to ensure that sport at all levels is kept clean, and will continue to work closely with WADA, other NADOs and all key stakeholders to protect the integrity of sport both at home and internationally."
The42 is on Instagram! Tap the button below on your phone to follow us!