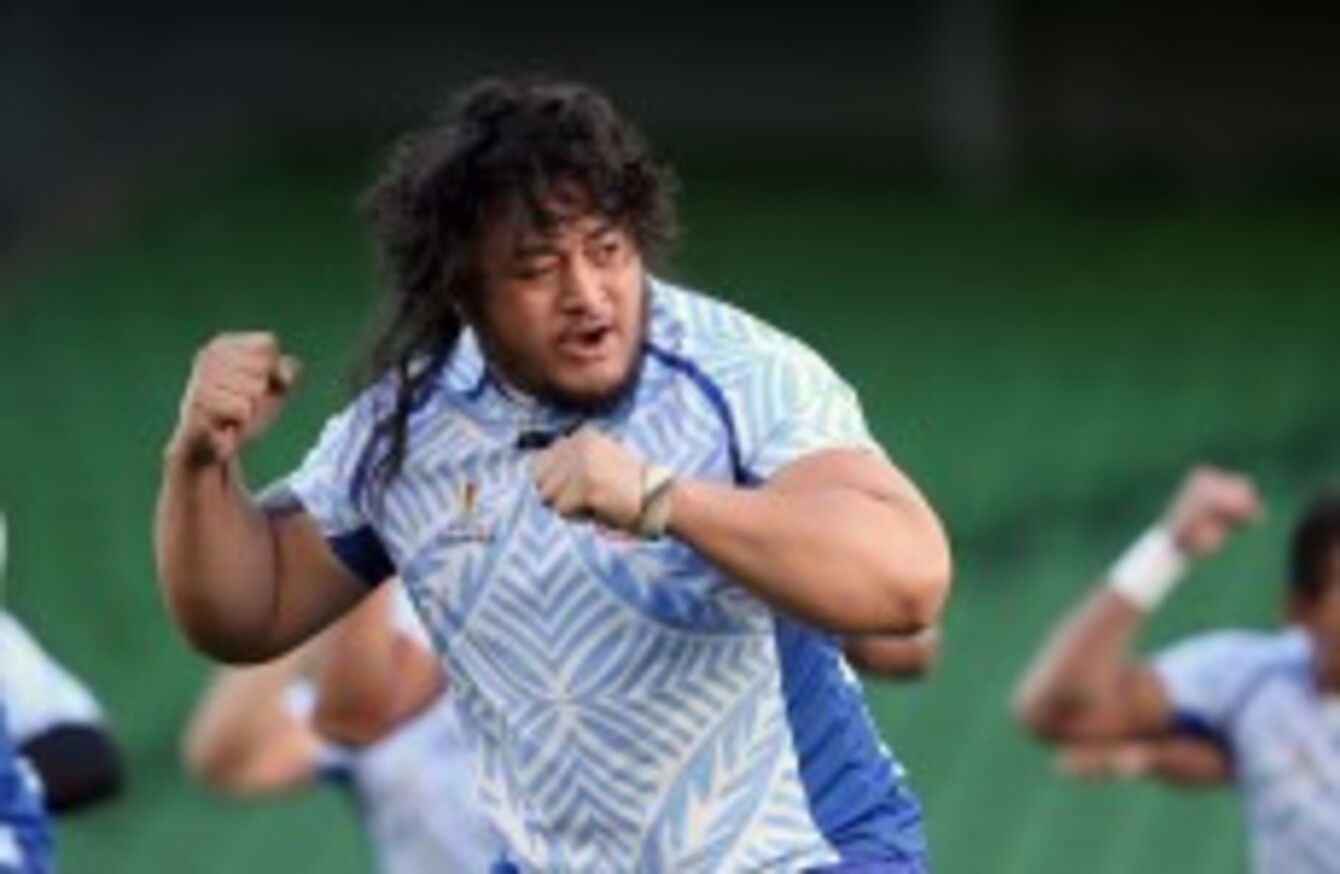 Image: ©INPHO/Dan Sheridan
Image: ©INPHO/Dan Sheridan
TRADITIONALLY, THE NOVEMBER internationals will always bring up one game that is less intense than the others.
Tomorrow however, Samoa could make this the most entertaining of Ireland's three Tests this month..
Their tour includes two lesser games – against Georgia and French Barbarians – so we should be in no doubt that this is the game they are targeting of the three. On top of that, the death of former captain Peter Fatialofa will be a huge motivation for him. Fatialofa was basically the spiritual leader of Samoan rugby for a long time and an amazing man.
Joe Schmidt has picked a fair side, selected on form. There's no player there who isn't playing well at the moment.
Jack McGrath has been playing brilliantly. He played a lot of rugby last year under Schmidt, but he seems to have really found his niche this year and the change in the scrum rule has suited him.
The new scrum law is a little bit back to old school. I do bemoan a bit that the hit is gone because that was a skill in itself, but it's definitely back to more technical scrummaging. The big brutes don't just get it all their own way. Tomorrow he'll be up against another massive man in Leicester's Logovi'i Mulipola, but he's held his own against a lot of excellent props.
There is a nice balance to Ireland's back row: I think Chris Henry is one of these guys who is playing in the wrong era. He's playing brilliantly every week for Ulster and is more of a thoroughbred number seven than Sean O'Brien, but O'Brien is just too good to leave out for the biggest games.
It's a very good back row, but they will have their work cut out. Samoa in Jack Lam now have a seven who is very good on the ball. They've always had a great link man, but he's actually very good on and over the ball. It will be a battle at the breakdown.
Samoa are ahead of us in the rankings as everyone keeps saying, but it's with good reason They've had some fantastic results over the last couple of seasons. and they've slowly but surely grown.
Tradition and weakness
The way it used to be with the Pacific Island sides, traditionally, was that they'd have one gameplan. They would come out to play their heart out and fade.
Samoa though, are no longer developing; they are actually there. They'll look at the Irish side, assess the weaknesses and go for it. You'll be damn sure they'll want to give McGrath a huge welcome. They might look at Jackson as a defensive weakness and they'll pour a lot of attack down that channel.
You're no longer playing a side that has the one gameplan, you're playing a thinking tactical side with a hell of a lot to play for..