Shane O'Donnell at yesterday's Bord Gáis Energy All-Ireland U21 hurling launch in Glendalough.
Image: Stephen McCarthy/SPORTSFILE
Shane O'Donnell at yesterday's Bord Gáis Energy All-Ireland U21 hurling launch in Glendalough.
Image: Stephen McCarthy/SPORTSFILE
IF 2013 ENDED in a blaze of glory for Shane O'Donnell, 2014 was a more sobering year of injuries and defeats.
The 2015 championship season dawns for the Clare hurler next Sunday with the crunch showdown against Limerick.
We caught up with him yesterday ahead of the Thurles clash.
1. An injury-plagued 2014
"God, I think it was the worst year I've ever put down. Very difficult. Especially the nature of the games senior, the games were so close we lost.
"Just difficult to take. Especially the senior game we lost to Wexford, then the Wednesday I came on against Tipp (in U21) for ten minutes, so I was nearly back, one more game and I'd have been back. It was a long year, very long year."
2. Never building on the high of 2013
"I kind of was disappointed about that alright because especially before I got injured, I felt my hurling was going well. I'd an infinite pool of confidence from the All-Ireland the year before.
"I don't know, I just thought it would roll off and get into a game and go from there. It was a very stop-start year, very frustrating."
3. The crazy hype after that All-Ireland win
"People still recognise you and stuff, but no one would stop you and say 'can I take a picture?'. I'm very thankful that things have gone back to almost resembling normal at this stage.
"You would wonder if you could have done things differently, to avoid getting into different stuff. It was a very crazy three months."
4. Playing in a one-man full-forward line
"I think any forward would tell you that as much space as they can get is what they want. One man full forward line facilitates the man inside to have space all over the place. You ask any back and it's their worst nightmare dealing with that situation.
"Anyone would revel in that situation I think. That's the way we end up sometimes, people dragged out the pitch, it just ends up so much space inside."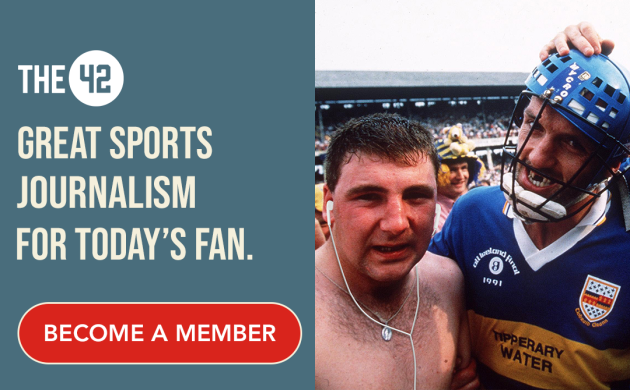 5. Hobbies and interests
"I play a lot of games. PS3, all that kind of stuff. You'd be surprised how anti-social I am.
"I play a huge range of games on computer. DOTA. I'm not good for watching TV at all. I wouldn't watch any series online. Outside of computer, hang out with friends. If I wasn't playing hurling now, I'd have no interest. I find watching sport very difficult so I'd never go watch matches really.
6. The Limerick rivalry
"Even driving through the toll to Limerick, you'd get a kind of a little comment or a remark or something. (I'm) just hearing it more from my family, 'Oh Clare Limerick coming up'.
"It's just everyone knows it's a big deal. Even around the club, at matches and stuff, it's just the talk of the town and that.
"(I'm) living with two hurlers from Limerick. One of them is Jack Kelleher, Limerick U21. I tried to bring a Clare flag in (to the house), after 2013, but that stopped last year."