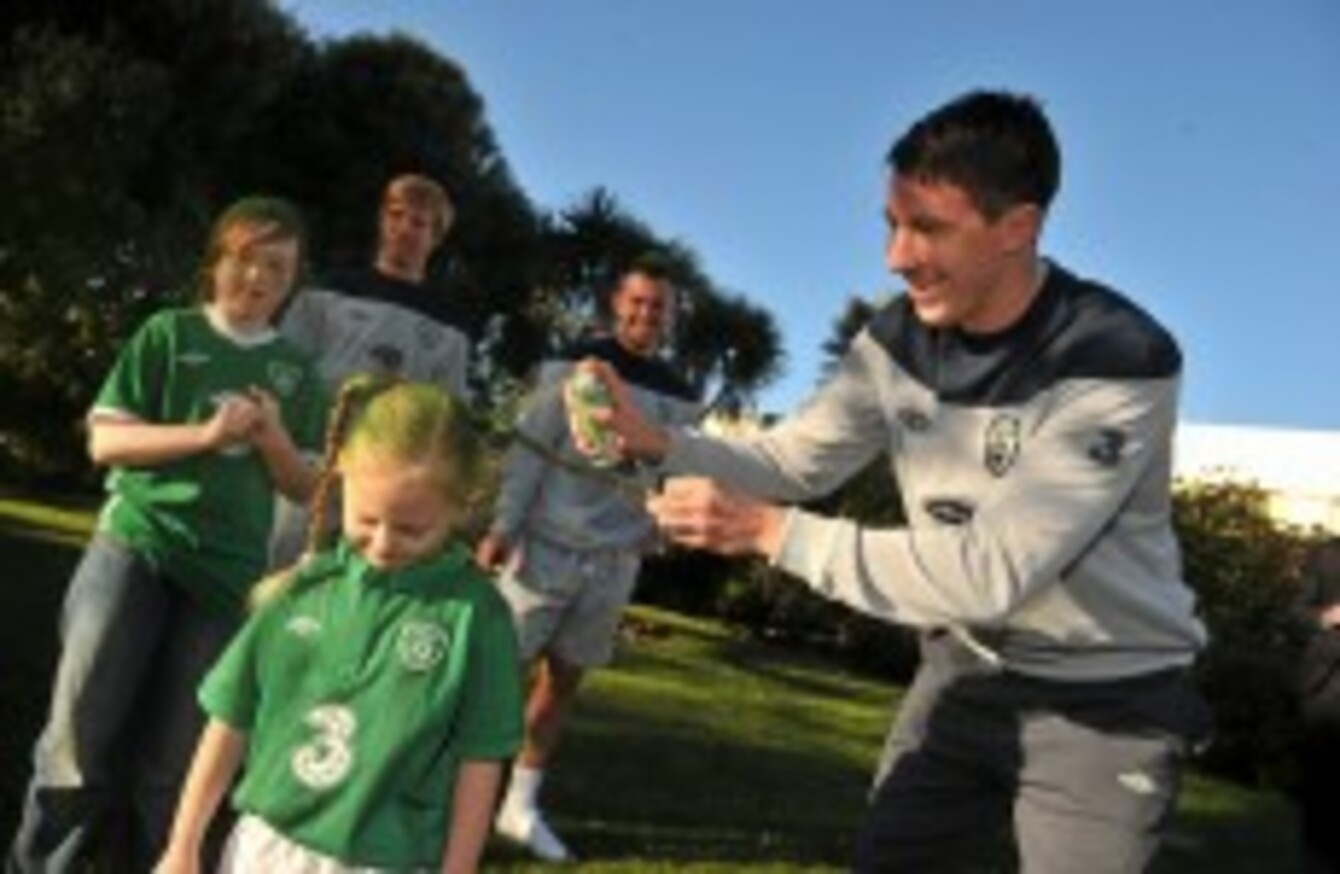 Paul McShane, Simon Cox and Sean St Ledger with young fans today.
Paul McShane, Simon Cox and Sean St Ledger with young fans today.
IRELAND'S FOOTBALL SQUAD lined out for their first training session of the week at Gannon Park today.
Giovanni Trapattoni's side travel to Tallinn this week for Friday's Euro 2012 qualification play-off.
And the manager and his players are urging Irish fans to 'go green' for the second leg in Dublin the following Tuesday.
Supporters from the You Boys in Green website have set up a campaign to encourage match-goers and the general public to don the team's colours,
Martin Clarke, member of You Boys in Green said: "We really want to create the best possible atmosphere in the Aviva Stadium on November 15. A lot of hard work has been put in from forum users on YouBoysInGreen.ie and we are encouraging everyone to wear green for the home match against Estonia.
"We want to bring as much colour and atmosphere into the stadium as possible on November 15. We are working closely with the FAI regarding flags, pre-match entertainment and music."
Trap, meanwhile, took time out from his preparation to support the initiative.
"Our fans have stuck with us throughout this campaign, so we hope that they will stand shoulder to shoulder with us as the team line out on November 15. The atmosphere in Aviva Stadium will be great, but we would like everyone to go green on November 15 to show their support for the team."
Today, players Sean St Ledger, Paul McShane and Simon Cox got into the spirit of the scheme, pictured.
We'll have the latest news from the management's press conference later this evening.