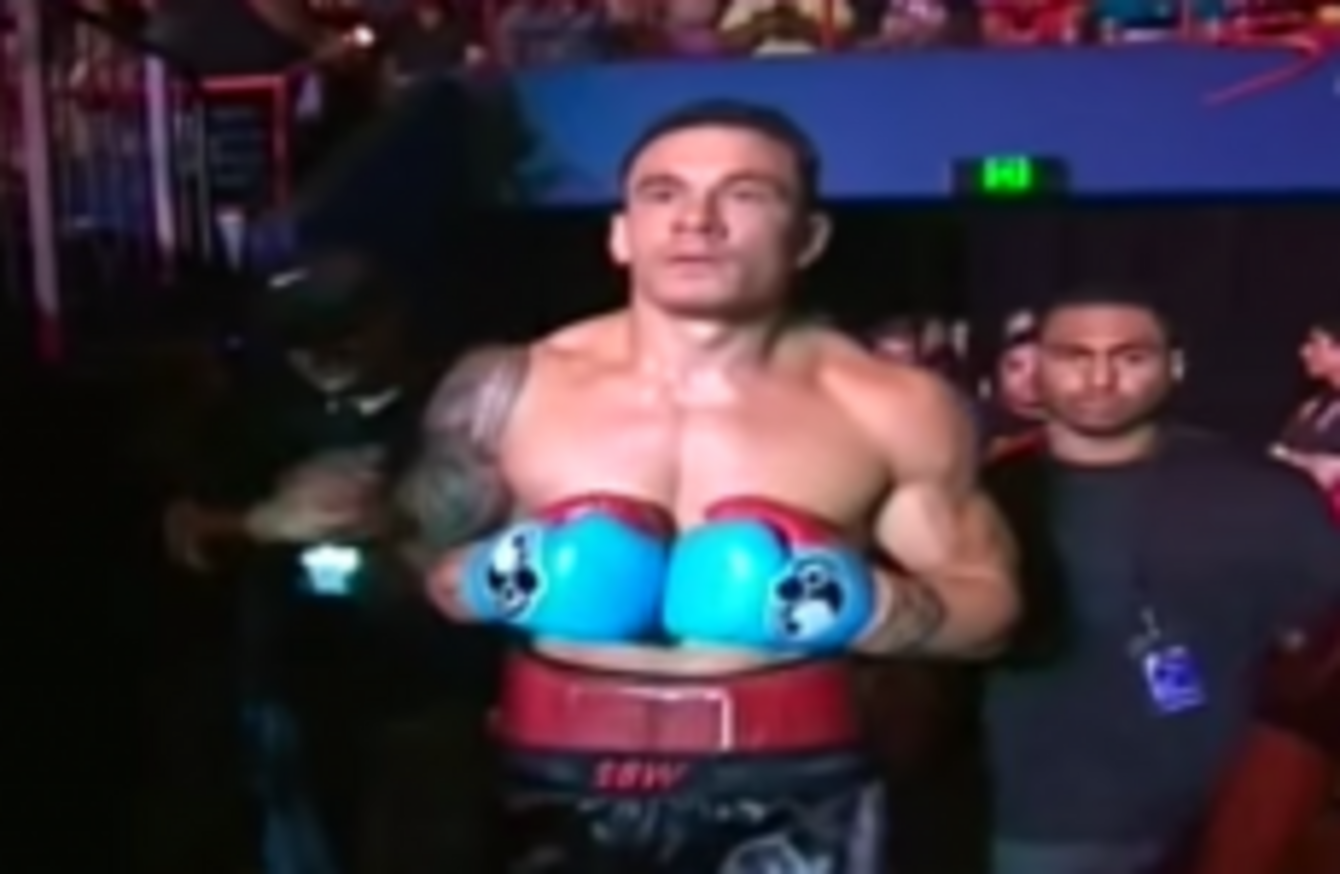 SBW hasn't lost a fight in his boxing career yet.
SBW hasn't lost a fight in his boxing career yet.
IT IS HARD not to love Sonny Bill Williams when you watch him play rugby. His dazzling array of offloads and bone-crunching tackles are fun to watch and there is a bit of buzz whenever he gets the ball.
Boxing SBW is the opposite to rugby SBW.
He had his seventh professional fight last night and maintained his 100% record with a unanimous decision win over Chauncy Welliver but the standard of opponents he has faced is similar to Joe Louis' 'Bum of the month club'.
The only boxer Williams has fought with a proper pedigree, Frans Botha, almost knocked him out and it was ridiculous to see Williams standing next to Welliver last night.
The American fighter turned up noticeably out of shape and despite a dominant win, the fans weren't happy with the boring spectacle.
Williams is probably making a decent wage for each of these fights so his handlers have obviously been very careful in who they let him in the ring with. Let's just remember Sonny Bill in better times.
Source: GetShotted/YouTube