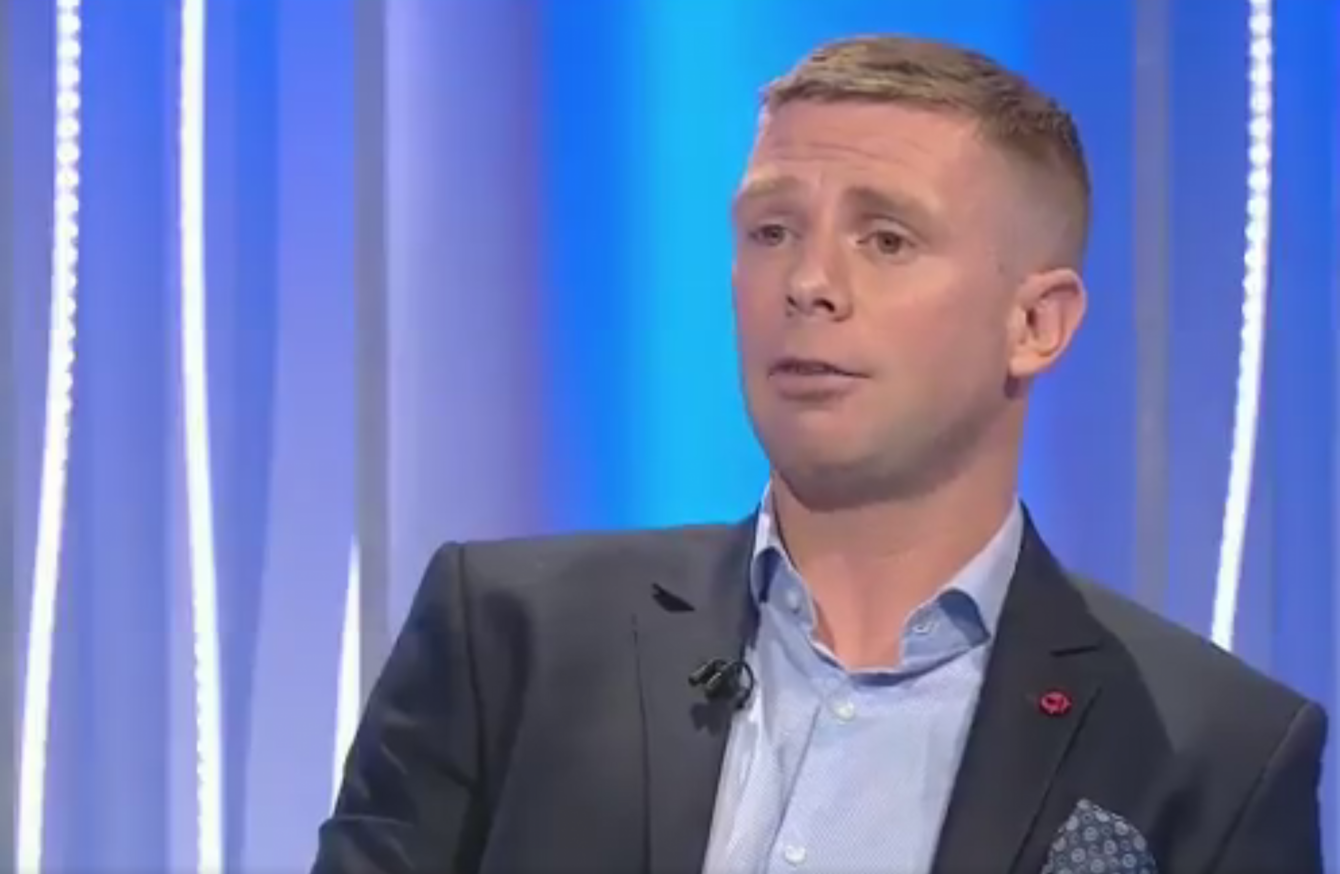 Tomás Ó Sé on the Sunday Game last night
Image: RTE
Tomás Ó Sé on the Sunday Game last night
Image: RTE
TOMAS Ó SÉ has questioned Stephen Rochford's decision to withdraw Andy Moran and Kevin McLoughlin during the second-half of Mayo's defeat to Galway yesterday.
Moran was replaced by Danny Kirby in the 48th minute, almost immediately after he kicked his first point of the afternoon.
McLoughlin, Mayo's top scorer from play with 1-1, was called ashore in favour of Jason Doherty 10 minutes later as with the All-Ireland finalists chasing the game.
61st minute substitute Evan Regan kicked two late wides as Mayo fell by the narrowest of margins.
"They took off Andy Moran and Kevin McLoughlin, I think it was a mistake," Ó Sé said on The Sunday Game last night.
"Those guys are around the place for a long, long time and I think they could have added something in that last five or ten minutes.
"Stephen Rochford will sit down tonight, their backs weren't their normal selves, their half-backs weren't their normal selves, take Cillian O'Connor out from their forward line and they were dissapointing. They were still that close in the end.
"It's a long road back. At least there is a road back for them. Mayo will be disappointed. Second successive defeat to Galway. After last year they would have been hurt.
"They were physically bullied last year above in Castlebar, they came back down to Galway today and Galway put it up to them."
While Ó Sé has sympathy for the moment of madness that led to Keith Higgins being sent-off, he says the three-time All-Star can have no complaints about the dismissal.
"He'll have no qualms about it. Down in Kerry they call it getting a dig in the carraigs and that's exactly what happened. I got caught for the exact same thing myself and it is a straight red.
"Keith Higgins is a great player, he's not a dirty player. Something obviously happened, niggly stuff and he just reacted wrong. I don't think Mayo will have any argument at all at all with that."
Correct red card, 'ridiculous' black card - The panel discuss some key referee decisions arising from Galway v Mayo pic.twitter.com/QGocAhi4DI

— The Sunday Game (@TheSundayGame) June 11, 2017
The42 is on Instagram! Tap the button below on your phone to follow us!