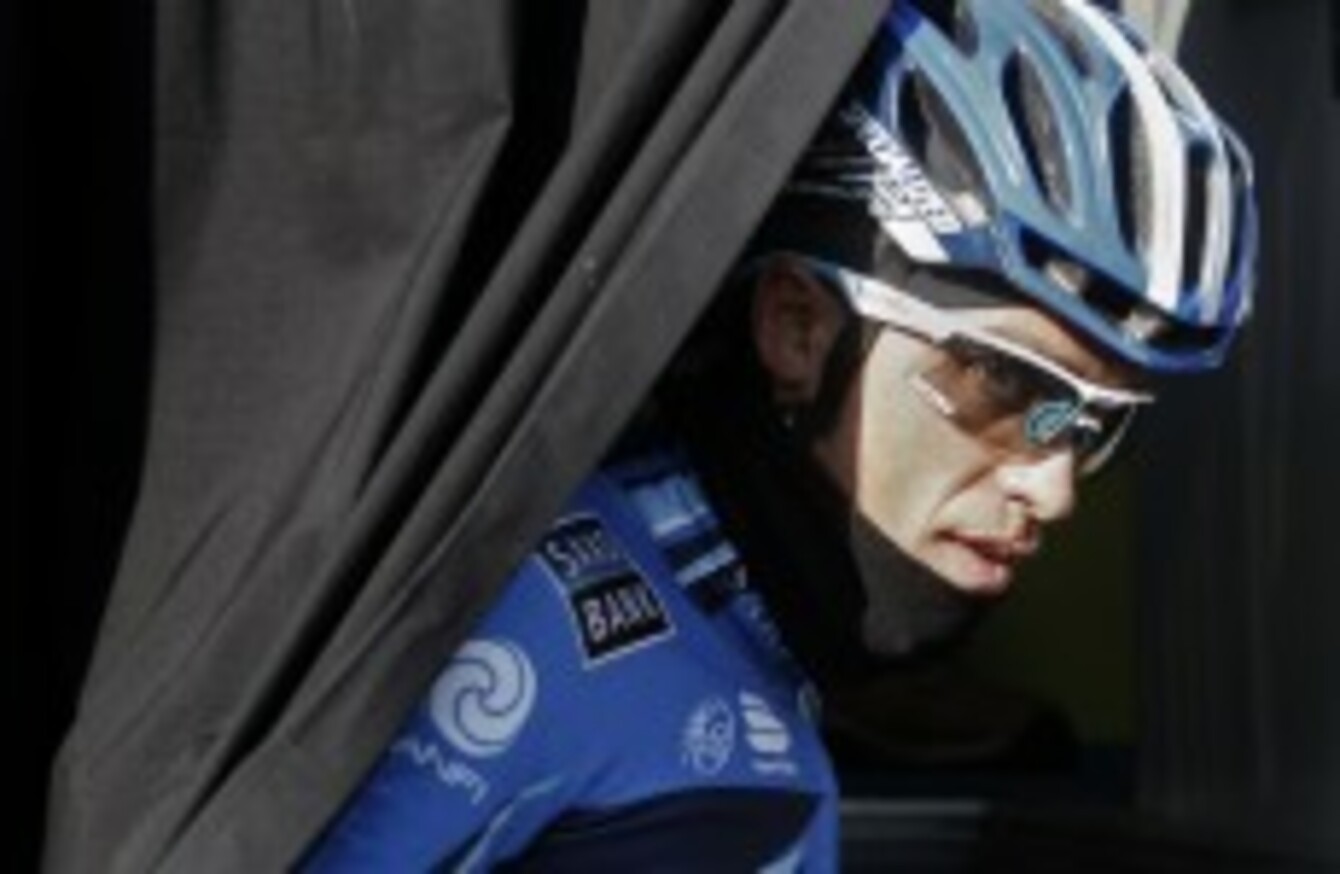 Image: (AP Photo/Manu Mielniezuk)
Image: (AP Photo/Manu Mielniezuk)
THE SPANISH CYCLING federation says sport's highest court has banned Alberto Contador for two years after finding him guilty of doping.
Federation President Juan Carlos Castano tells The Associated Press that the Court of Arbitration for Sport has suspended the Spanish rider after rejecting his claim that his positive test for clenbuterol was caused by eating contaminated meat.
The three-man CAS panel upheld appeals by the International Cycling Union and World Anti-Doping Agency, which challenged a Spanish cycling tribunal's decision to exonerate Contador.
Contador had claimed the positive test was a result of eating contaminated meat.
The World Anti-Doping Agency and cycling governing body UCI appealed to CAS after a Spanish cycling tribunal exonerated Contador.
He is  only the second Tour de France champion to be disqualified and stripped of victory for doping. The first was Floyd Landis, the American who lost his 2006 title after testing positive for testosterone.
Andy Schleck of Luxembourg, who finished second at the 2010 Tour, will be awarded the victory.
Contador tested positive on the July 21 rest day. The positive results were not confirmed publicly until September 2010, when the UCI announced it had provisionally suspended him pending an investigation by Spain's cycling body.
The 29-year-old Contador blamed steak bought from a Basque producer for his high reading of clenbuterol, which is sometimes used by farmers to fatten their livestock.
Contador was cleared last February by the Spanish cycling federation's tribunal, which rejected a recommendation to impose a one-year ban. Days earlier, then-Prime Minister Jose Luis Rodriguez Zapatero said on Twitter that there was no reason to punish the rider, who is idolized in Spain.
Saga
After the UCI and WADA appealed the Spanish verdict, a twice-postponed hearing was eventually heard by CAS in November.
The four-day session almost ended in chaos as lawyers for the UCI and WADA considered walking out when the panel chairman, Israeli lawyer Efraim Barak, prevented one of their expert witnesses from being questioned about the science of blood doping and transfusions.
The complex 18-month legal case also has raised questions about the status of clenbuterol in anti-doping rules and the honesty of Spanish farmers. The drug is banned in Europe.
Contador is one of only five cyclists to win the three Grand Tours — the Tour de France, the Giro and the Spanish Vuelta. He also won the Tour de France in 2007 and 2009.
More to follow