TRY CELEBRATIONS ARE probably the area of rugby that is the weakest compared to other sports. When a player crosses for a try – no matter how glorious – the most you will usually get from them is a quick fist-pump followed by some back slaps from their team-mates.
Flashy celebrations are so alien to people in the sport, that Shaun Edwards and Rob Howley struggled to execute a simple high five after Wales won in France in 2013.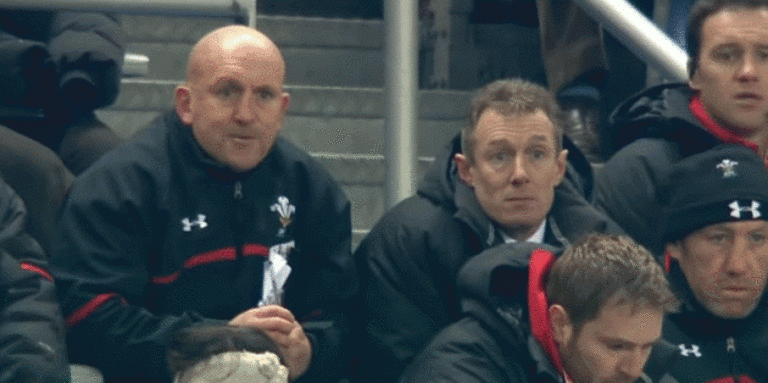 Some fans love this understatement (and certain coaches like Mr Schmidt) but there is nothing wrong with mixing it up now and again.
Nobody wants people to swandive after every score like a certain Englishman, but who doesn't like Aussie wing Digby Ioane's caterpillar?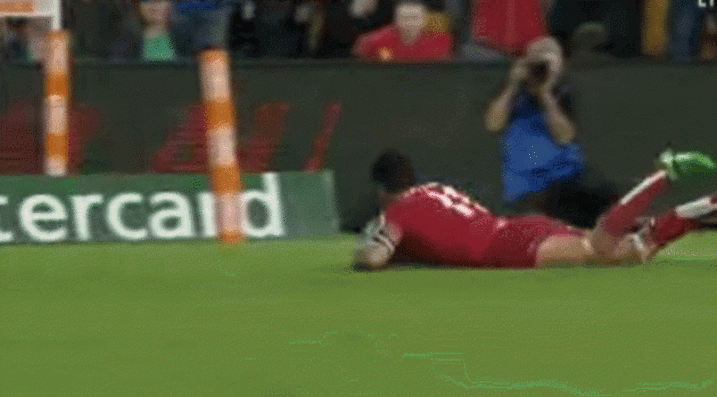 The Pro12 saw a slick enough celebratory reaction last weekend, as Stuart Hogg managed to strike a bit of a pose for the camera as he slid over the line in Glasgow.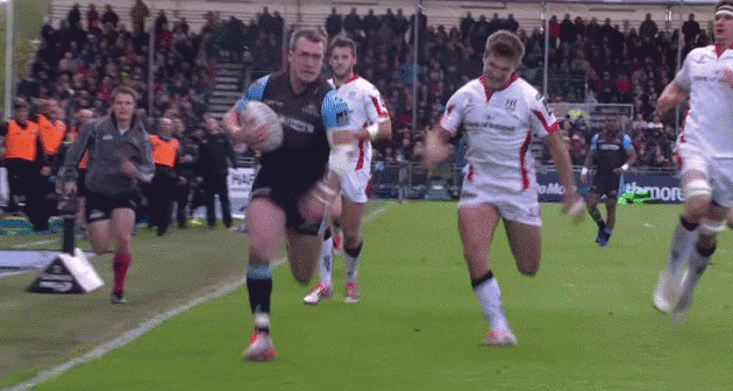 Of course, when you score a delightful chip-and-gather try like this, you should really be allowed to celebrate any way you like.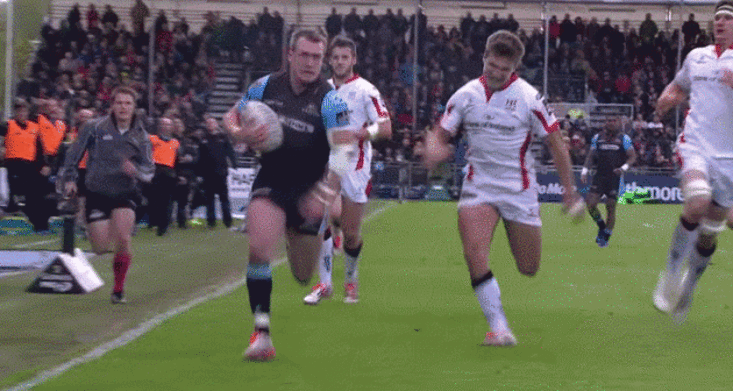 Hogg's effort was pretty stylish, and we now have a real contender to usurp Gareth Thomas' clubhouse leader as best northern hemisphere rugby celebration.
Brian O'Driscoll's Big O from his Parisian hat-trick in 2000 is dead last.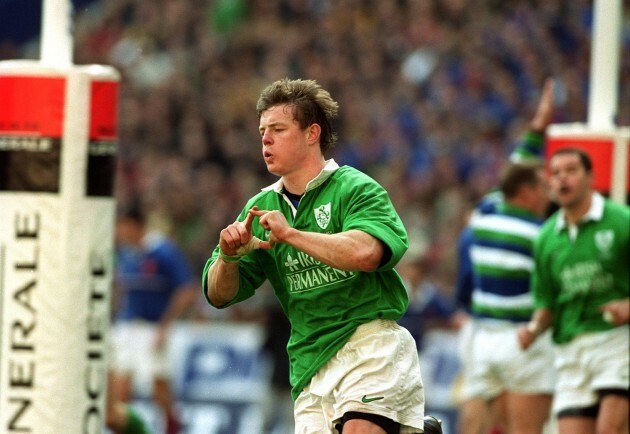 Tom Honan / INPHO Tom Honan / INPHO / INPHO
What is your favourite rugby celebration?