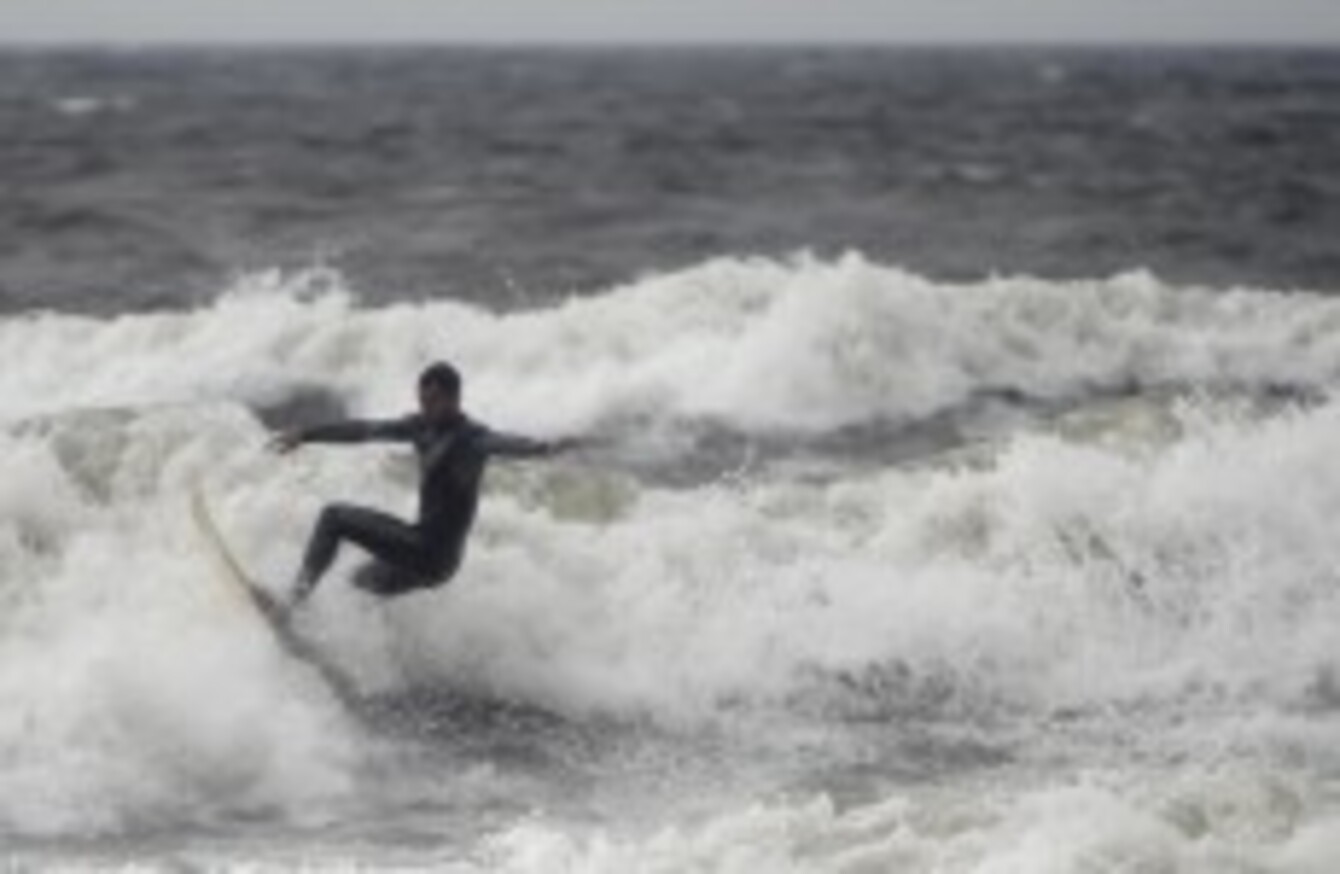 Go on, grab your board...
Image: Seth Wenig/AP/Press Association Images
Go on, grab your board...
Image: Seth Wenig/AP/Press Association Images
THE EUROPEAN SURFING Championships, or Eurosurf 2011 as they have been called, kick off in Bundoran, Co. Donegal this weekend.
The competition will see teams from all over Europe go head to head in double elimination heats – which basically means everyone gets two bites at the cherry to get through.
The competition will open on Saturday afternoon with a parade of nations and opening ceremony. That will then be followed by a gala screening of Soul Surfer, a film about shark attack survivor Bethany Hamilton, who will be in attendance at the screening.
Then the comp kicks off for real on Sunday with heats starting daily at 8am and will continue all week before the finals are held next Sunday (2 October). Actual heat times will be decided by surf and tide conditions.
This promises to be an exciting week of surfing with each country's senior teams – the competition alternates between a junior comp (even years) and senior comp (odd years) – going all out for the win.
The Irish team will be hoping for a strong showing, surfing on their hometown waves and everyone here at Finn McCool's Surf Co. and TheScore.ie wish them the best of luck.
You can keep up to date with all the results and see live broadcasts of the heats over on http://eurosurfbundoran.com
Good waves everyone…
Weather Overview
A small weather system dominates the north Atlantic and will push in some strong northerly swell on Saturday. The winds will be moderate to strong and from the south so look for north-facing beaches to pump.
The North – Set the alarm clocks for some early-morning surfs and you should be rewarded as winds will be at their lightest then.
County Donegal/Sligo – It's looking really good for the boys at Eurosurf Bundoran 2011. 4ft and clean at the moment for everyone to get some good practice in. And Sunday morning for the start of the heats is also looking excellent.
County Clare – Cross-shore from the left all weekend. Still 3ft, but messy if you just have to get wet.
Dingle Peninsula – Ducking in and out of wind pockets will be the key to getting good surf this weekend. With the southerly winds, Brandon should have the best of the peaks as long as it's not blown to bits altogether.
Cork & The South – Onshore. Sorry Cork, that's all I've got.
Disclaimer – These weather reports are intended as a general overview of swell running in that area. These are predictions and actual wave size may vary. Do not enter the water alone or without adequate equipment and do not enter surf that is too large for your abilities. We cannot be held responsible for any decisions you make based on this information. For daily weather information, follow @finnmccools on Twitter.com.