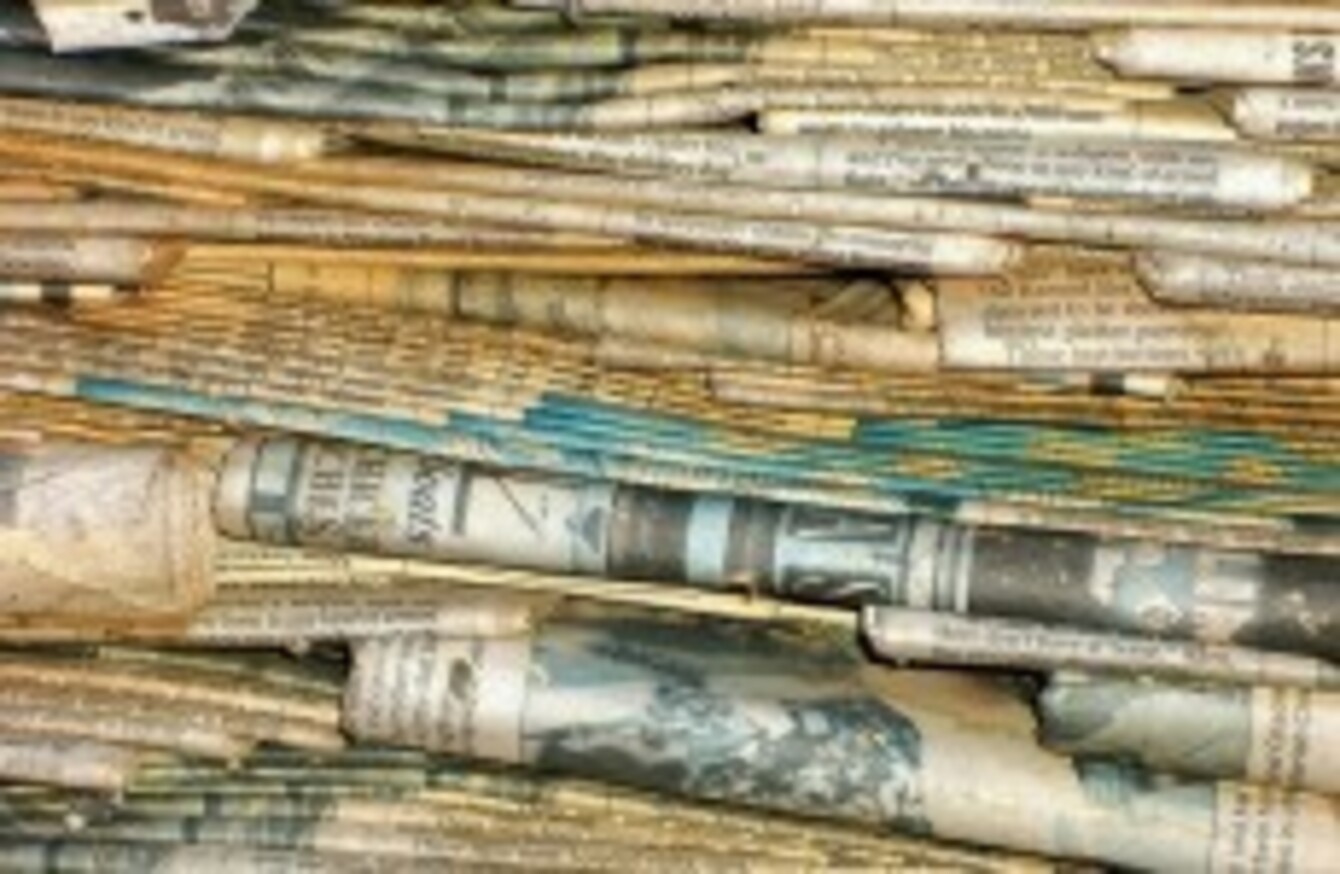 IN NO PARTICULAR order every Sunday, we flick back through the week's newspapers, websites, blogs and magazines to bring you the best sports writing.
10. "Key chapters of Kenny Dalglish's career have been devoted to crossing tactical and psychological swords with Alex Ferguson, but their first clash proved by far the most bruising. The year was 1969, the location Glasgow and the occasion an Old Firm reserve game in which the 18-year-old Dalglish was deployed out of position at centre-half by Celtic. His task was to mark Ferguson, an expensive centre-forward suddenly surplus to Rangers' requirements, yet possessing an uncompromisingly combative edge. 'My biggest memory is Fergie's elbows, they were a real nuisance, but I have to say he never really gave me a problem," says a smiling Dalglish as he, very deliberately, opens and examines a coat pocket before adding: "He'd better come out of here.'"
As Manchester United and Liverpool prepare to clash again, the Guardian's Louise Taylor traces the roots of the relationship between managers Alex Ferguson and Kenny Dalglish in an excellent piece.
9. "Pac Man Jones sitting around on a weekend night with his fiancée and his daughter is the NFL's equivalent of Lindsay Lohan insisting she loves pancakes and appreciates the hard work done by traffic cops. Since he was drafted by the Tennessee Titans in 2005, Jones has been charged with everything from assault to felony vandalism to marijuana possession to public intoxication to disorderly conduct. Pac Man is by far the NFL's most notorious miscreant –- the very definition of an athlete-gone-wild. Now he's a happy homebody? Seems fishy."
Is American Football's wildest child now really settled? Eric Adelson attempts to find out.
8. "He didn't quite hop on a plane to Bangalore, Charlie Haughey-style, but Taoiseach-in-waiting Enda Kenny had little issue joining the cricket bandwagon that steam-rolled through Ireland's sporting and nationalistic consciousness yesterday. He wasn't alone, of course; Irish sporting successes, especially those over the auld enemy, are rare and often intoxicating — in more ways than one, even in an Indian city where the bars run dry at 11pm."
Despite what Dave Kenny says elsewhere on this site, the Examiner's Alan Good waves Ireland's cricket bandwagon out onto the main road.
7. "When it comes to great individual performances, the "Maurice Fitzgerald final" of 1997 is among the best which the GAA has to offer. In almost 10 years at inter-county level, Kerry's star forward had seen his county fall painfully short on countless occasions. Though regarded as the greatest of his generation and one of the greatest ever, Fitzgerald had no All-Ireland medal to show for his troubles. This time around, he was determined that it would be different, even if he had to do it all by himself."
He churns it out every week, but our own Niall Kelly's Magnificent Seven column is not too be over-looked. This week's focuses on individual performances.
6. "Take a deep breath, suspend all disbelief and walk through the following hypothetical (and admittedly ridiculous) scenario with me … It's December 2006. I decide to leave ESPN, start my own blog and charge $10 per year for anyone to read my column. Just for fun — again, it's hypothetical! — let's say one million readers sign up, guaranteeing me $10 million for that first year (2007). And let's say I sign advertising deals with three sponsors for another $2 million apiece, raising my total haul to $16 million for Year 1. I spend the next 12 months writing and pinching myself for my good fortune. Life is good."
Bill Simmons, I can take or leave. This glimpse into the mind of an NFL owner is pretty well done though. Not a ringing endorsement.
5. "Twitter is harmless enough, frothy and flippant and carrying few negative consequences. The problem is that by engaging with the public in this manner you are also leaving yourself open to the cranks and nutters who populate the internet, individuals pumped up on their own self-importance as they lurk behind false names. The reaction to Ireland's win over Scotland last weekend is a case in point. In general, and not just on Twitter, the response to that 21-18 victory has been more than a little hysterical."
Be part
of the team
Access exclusive podcasts, interviews and analysis with a monthly or annual membership.
Become a Member
If Hugh Farrelly met Twitter in a bar, he'd nod politely but wouldn't be too pally. Here's that reaction on Twitter.
4. "It's been this way with the Los Angeles Angels going on 12 seasons, ever since Mike Scioscia became manager. Links-loving pitcher Jered Weaver(notes) was told to report back on every golf course within 50 miles of the team's spring training complex with a map pasted on poster board. Math-hating pitcher John Lackey(notes) had to re-take a college algebra final he'd failed nine years earlier, the exam hand-delivered to the clubhouse by two Arizona State professors. Two heavy metal-loving rookies were dispatched to Medieval Times to find the link between the music and the Middle Ages."
Yahoo Sports profiles one of baseball's more colourful coaches, the 'practical prankster Mike Scioscia.
3. "Ah here, another wicket gone, 111-5. Just the 217 needed to win from 25.5 overs, with a mighty five wickets left. Banjaxed in Bangalore. A euro on Ireland at that stage and you'd have had the price of a penthouse in Killiney. No offence at all, but seriously, why do we even enter these things? So, by then, the chances of beating England at their own game seemed more than a tad slim."
The Irish Times Mary Hannigan was on better form than Kevin O'Brien this week.
2. "How are you going to sneak a center with Size 17 feet and an IQ to match into a school that ranks on many lists as the hardest to get into in America? How are you going to coach at a school where your players can major in inorganic chemistry but not PE? How are you going to win at a place where the students get a minimum of three hours of homework every night? You couldn't beat an egg with that collection of nerdballs. That's why what Caltech's coach just did is so mind-melting."
Rick Reilly on Caltech ending their record-breaking losing streak. Deadspin do what they do best too however and point out a few pre-heated pars from the former Sports Illustrated writer.

1. "Until, out of absolutely nothing, Ryan Giggs produced. Scampering onto a loose ball ahead of Ray Wilkins, he skipped past Darren Peacock and dribbled through three other QPR defenders to drill the ball past Jan Stejskal. Recently turned 20, it was the young winger's ninth goal of 13 in the league that season. What's more, it was a strike that seemed to bring together every one of Giggs's most breathtaking talents: lightning wit, eviscerating acceleration, fleetness of feet, an eye for goal and – overall – a frightening sense of uncatchable brilliance. On Match of the Day that night, commentator Clive Tyldsley had only one – oft-repeated – response: 'the boy's a genius'."
The Sunday Tribune may sadly be gone, but it's writers are popping up in different places thankfully. GAA writers Kieran Shannon and Ewan McKenna have joined the Examienr this week and soccer journalist Miguel Delaney continues to thoughtful publish articles like this.