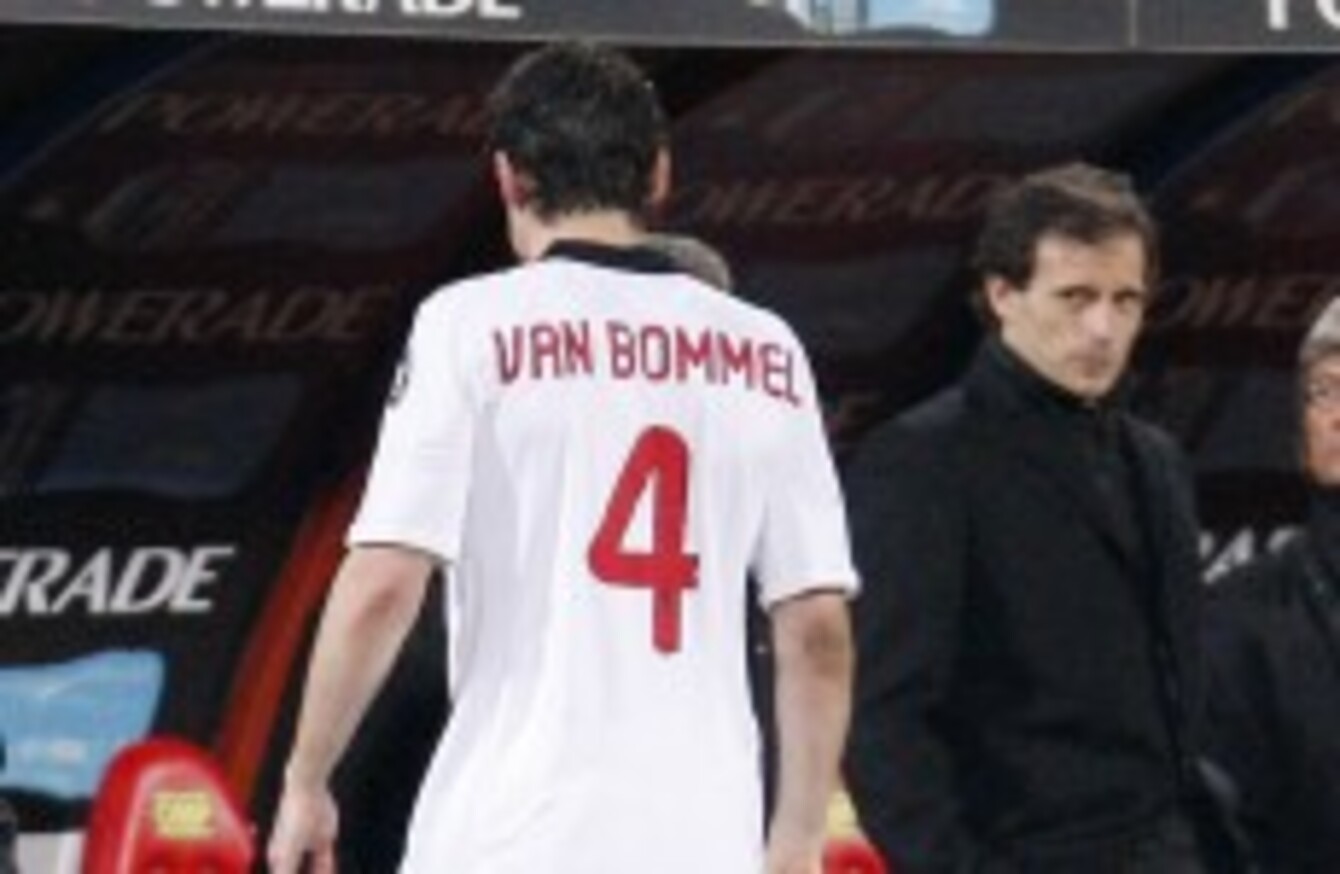 Image: Antonio Calanni/AP/Press Association Images
Image: Antonio Calanni/AP/Press Association Images
Pedro continues to shine
Standing out in a team that contains six World Cup winners and the reigning World Player of the Year is difficult to say the least, but with each passing week Pedro is managing to do it.
The diminutive attacker scored his 12th goal in 12 games as Barcelona avenged their only league defeat this season by beating Hercules 3-0.
It was also the 6th consecutive La Liga game in which the Spaniard scored. The last Barca player to achieve that was Ronaldo during his phenomenal 96/97 season. Only 21, and yet to fully develop, the sky is truly the limit for another son of Lá Masia.
That Ronaldo season contained a club record 47 goals. Lionel Messi is 11 off equalling it this season. It's still January.
The end of the Drog?
Chelsea laboured to a 1-1 draw away to Everton on Saturday and Didier Drogba had one of those days. Crashing to the ground, feigning injury at the merest of touches. Sulking at passes that went astray and generally being more of an nuisance to his team than a strength.
There were signs he was back to his bulldozing best last Monday night with a sensational strike away to Bolton but his lack of consistency is evident again. Are Chelsea after Fernando Torres to partner Drogba or are they trying to buy the one man who could be considered a like-for-like replacement?
Rebirth of the Rossineri
AC Milan increased their lead on top of Serie A with a 2-0 win away to Catania . Debutant Mark van Bommel was sent-off with more than a half hour to play. But Milan took the lead soon after through Robinho and sealed it late on through Zlatan Ibrahamovic.
You either rate him or not. Enigma usually follows his name, but Ibra is at the heart of Milan's renaissance. He has dovetailed wonderfully at times with Robinho and is on course to win his 6th straight league title.
Is it just a coincidence he was a member of all those winning teams?
Bayern win again but Van Gaal far from secure
There is a reason that Bayern Munich are known as F.C Hollywood. A couple of weeks ago we mentioned how Franz Beckenbauer had questioned manager's Louis van Gaal's faith in young goalkeeper Thomas Kraft. Now it is the turn of club president Uli Hoeness to have a pop at the Dutchman, saying that he knew "there would always be the odd surprise" when they hired Van Gaal.
The only reason the Munich hierarchy are commenting on the manager is because Bayern are not streaking away on top of the league. A 3-1 win at Werder Bremen on Saturday was enough to keep them third but that is not nearly good enough for Munich.
As an aside, after Mark Van Bommel swapped Munich for Milan last week and kept true to form by getting sent-off on his Serie A debut. Tim Wiese felt brave enough with the Dutch enforcer not around to chop down Thomas Muller. Ouch.
Get ready for the ticker
James Poniewozik of Time magazine (yes I read Time, from time to time, ahem) wrote a while back of the tragic events that spawned the news ticker. It of course takes on nothing like the significance when applied to a sporting news sense but it is just as ubiquitous.
Today and tomorrow the good folk of Sky Sports News will keep you up to date with possible loan moves for the likes of Carlton Cole and will no doubt press a micro phone under 'Arry's chin and ask him if he has a deal lined up.
Besides the possible mega-deal involving Torres and Chelsea. Nothing much will happen.