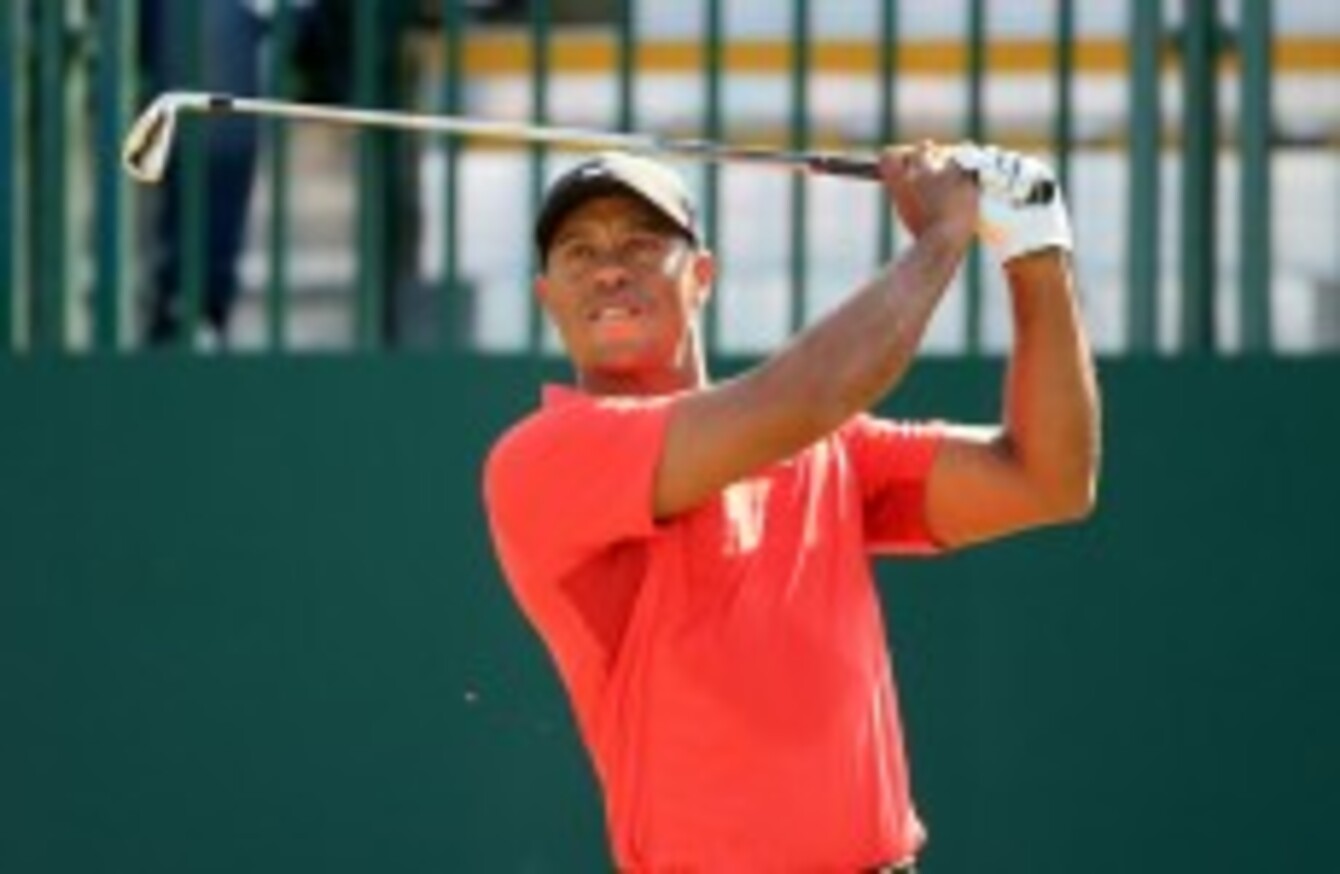 Tiger Woods finds himself way down the Ryder Cup points list.
Image: EMPICS Sport
Tiger Woods finds himself way down the Ryder Cup points list.
Image: EMPICS Sport
TIGER WOODS COULD do with a good omen anytime now. The former world number one finds himself in 70th position an the United States' automatic qualification list for the 2014 Ryder Cup.
Currently ranked 10th in the world, Woods finds his Team USA position much more precarious as it is based on tournaments from the beginning of last summer on. The 14-time Major winner missed three months of 2014 following back surgery.
His latest PGA Tour win was the WGC-Bridgestone Invitational last year. It was his fifth win of an impressive season that brought everything Woods could wish for, except for a Major win. The 38-year-old has 18 WGC career wins and eight of this particular tournament. Victory on Sunday would propel him up the Ryder Cup rankings but, as always, Woods craves trophies rather than ranking points.
"Is there any added pressure coming into this event?" Woods mused. "No. I've won in this event eight times, so I know how to play under various conditions, various circumstances, various fields. I've been able to get it done eight different times in my career.
"Certainly I'll draw upon those experiences and at all the events that I've played in that I've won throughout the previous years. I've been able to win on this property [Firestone]. That does help. [It's] probably one of the reasons why I've been able to win certain events more times throughout my career than other events."
Woods' selection as a Ryder Cup wildcard will spark column miles rather than inches if his form does not pick up over the next two months. He admits there is a big difference in making a team through graft and wins rather than on past glories.
He said, "One, you earn your way on the team, you felt like that you had two good years to qualify for the team and now I think it's majors plus one year to qualify for the team.
But, in the end, it's what can you do for your team? Are you able to contribute? And the year [2010] that I was picked for the Ryder Cup and Wales, Corey [Pavin] felt that I could contribute to the team. I felt like I could, too. I went out there with Steve Stricker and we played really well. And I was able to win my singles match, as well.  I think I had a 3‑1 record in that event.
Hopefully that's what it comes down to, is all 12 guys, whether they earn their way on the team out right or they got picked by the captain, the whole idea is that when your name is called, are you able to get a point?  And sometimes it's for five sessions, sometimes it's only for one. But when you name is called, go get a point for your team.  And that's what we're going to try to do. Hopefully I can get on the team and be a part of that."
Meanwhile, the PGA of America has announced that all 100 of the world's top ranked players have committed to compete at the 96th PGA Championship in Valhalla. 2013 winner Jason Dufner heads a list of 15 past PGA champions in a field that includes Woods, Phil Mickelson and Rory McIlroy.
Graeme McDowell, Padraig Harrington, Darren Clarke and Shane Lowry are also included in, and committed to, the field. You can check out the field and the 10 alernates here.