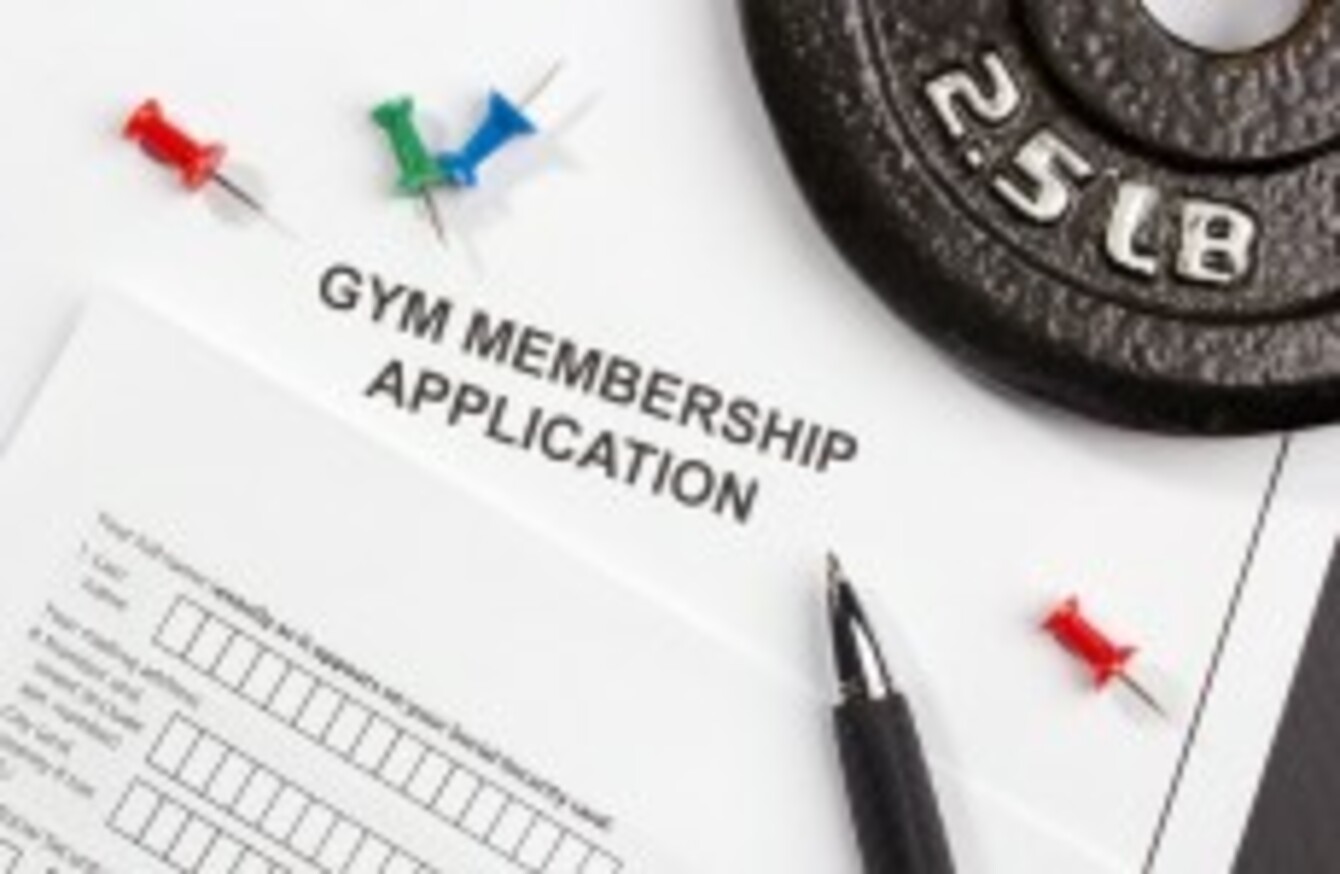 Image: Shutterstock/Constantine Pankin
Image: Shutterstock/Constantine Pankin
AS WINTER CLOSES in, more of us will be visiting the gym in a bid to keep our exercise regimes going.
Having worked in gyms in the past, one of the most important tasks of the year was membership renewal calls.
Often, they went something like the following.
"Good morning, Mr. Lyons. This is a courtesy call regarding your gym membership. We're ringing to remind you that your membership expires at the end of the month. Would you like to extend your membership?"
"Sorry, who is it?"…
Yes, the person at the other end had sometimes forgotten he or she was even a member of a gym; it had been that long since their last visit.
All the while the monthly fee was being drained from their account.
Though such cases were infrequent, they did occur.
Other times, the reply would be something along the lines of "sure I haven't used that in months, can you lapse the contract?".
The answer to this is a polite (sometimes) no, unless the person offered to pay their way out of it.
You'll soon be inundated with post through the letter box, adverts in newspapers and magazines as well as those pesky calls from the gyms/fitness centres you were a member of 6 years ago.
Texts and e-mails are two other ways are you'll be targeted.
'**JOIN NOW AND RECEIVE…***'…or something similar, will be the subject title.
November and December are the months when the competition to get you in the door is most fierce, so giving you plenty notice, we've come up with a few ways for you to save a few euros.
1. Join at the end of summer, not the beginning of the year
The majority of people join the gym late in December and vow to go three times a week from January 1st.
Thanks to New Year's resolutions, gift vouchers and a renewed resolve, the first few months of the year are the busiest for gyms and most make enough money here to get them through the leaner summer months.
As is often the case, gyms become much quieter as summer approaches and throughout the summer months – be it because kids are off, the weather is better and it's peak holiday season.
Some gyms can become deathly quiet between May and October.
But if you've signed up for that 'superb' 6-month offer of €395, and went three times a week for three months but not since the first of April, each trip has cost you €11….
Instead, why don't you start the membership in October, take out a six-month plan that'll take you up to the end of March?
This way, kids will be back at school, the weather is much worse and you'll be more likely to go. And get value.
 2. Ask for a discount
If you don't ask, you don't get.
Look for specials and discounts and don't be afraid to ask for a better deal. Plain and simple. "Is that the best you'll do" is all it takes.
3. Consider buying a number of multi-visit passes
If you're someone who's always on the go, travels a lot and don't stay too long in the one place, then enquire about 10 or 20-visit passes.
Nothing is a bigger waste of money than signing up for six months in one place but then getting a short-term job offer 100 miles away.
At least with the option of multi-visit passes you're not as restricted by time.
4. Make sure you know what you're getting – and what you want
If you're only joining the gym to do pilates or yoga then you should find dedicated studios offering classes in these elsewhere.
Gyms with all the extras, like spas, pools, saunas and treatment rooms are great (and by God we love them here), but you're paying for all these when you sign up.
Similarly, if group fitness classes are not your thing, you don't want to pay for something you aren't going to use, right?
5. Beware of joining fees
Some gyms have a joining fee which can be as much as €150 or more. This is nonsense and many will just waive it the second ye start to talk prices.
It's a veiled attempt at trying to convince you you're getting a better deal.
6. Is parking an issue?
If you're going to be driving to the gym make sure you have a place to park the car, safely and securely and free!
Parking charges can add up if you're paying for every visit.
Some gyms will be attached to hotels and these will allow you use the facility for free, but ask beforehand.
7. Ask for membership to be held/suspended
If you signed up for a long-term contract but subsequently had to move away, you should talk to the gym about a refund or suspending the contract until you return.
The competition between gyms is fierce and customers need to be retained so as long as you're reasonable with your request, they should be reasonable with you in return.
The42′s gym series is available here.