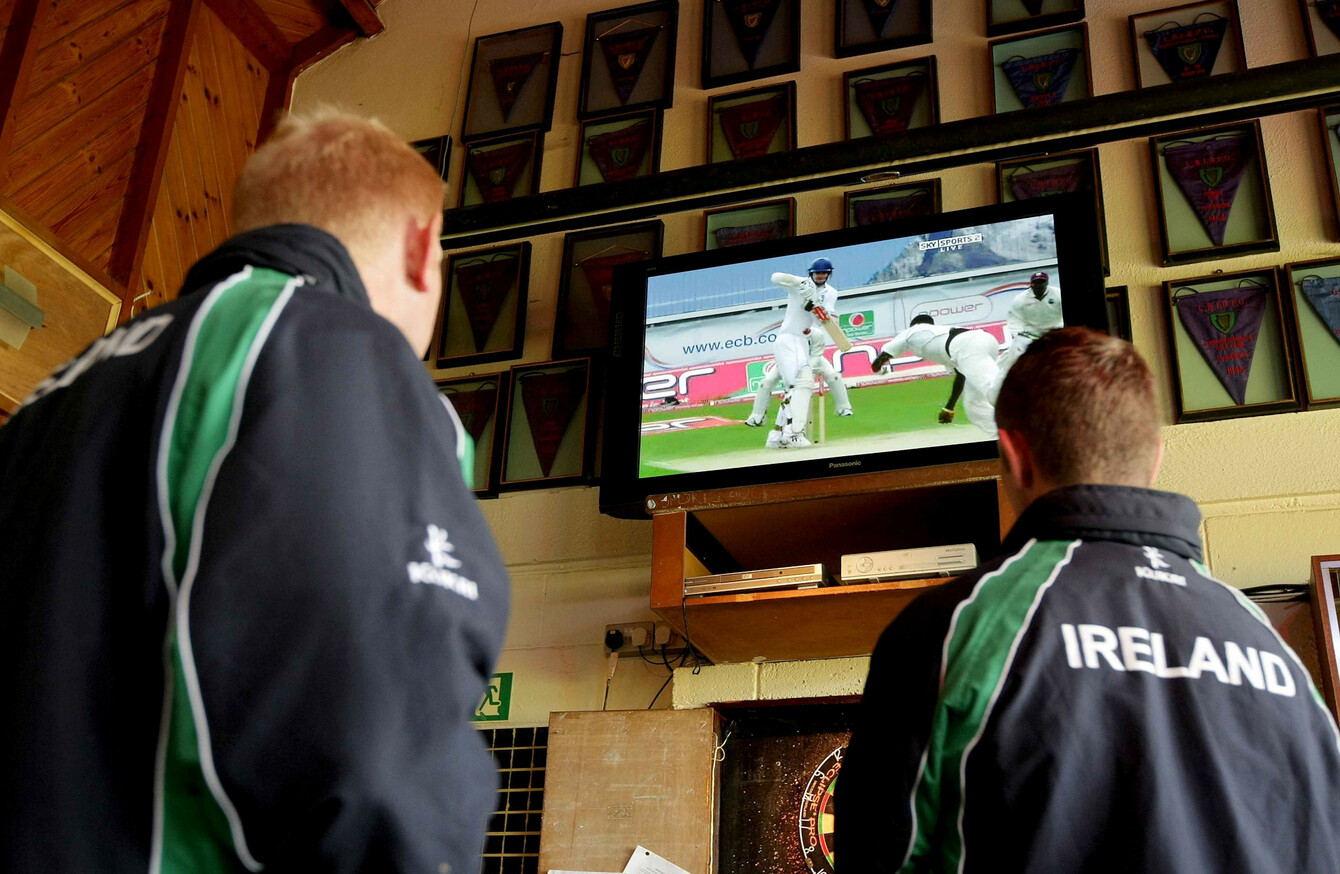 Image: Morgan Treacy/INPHO
Image: Morgan Treacy/INPHO
BACK IN APRIL, I used this column to call for the invention of a sort of Spotify service for TV sport, which would allow viewers to choose what they wanted to watch for a smaller sum than the hefty subscriptions demanded by pay-TV companies.
This was in response to startling new figures on the rise of illegal streaming and promises from Sky Sports to strike with great vengeance against piracy. My argument was that music streaming services had shown that the only way to stop people stealing your product was to stop charging so damn much for it.
In an unusual turn of events for my witterings on this site, the piece received almost unanimously positive feedback, and when Sky Sports announced their new channel structure, which, in the UK for now at least, allows viewers to choose and pay for channels specific to their interests, it seemed that it was only a matter of time until my Sportify™ concept made me a billionaire.
But just as I was primed to rent some expensive office space in the Silicon Docks and stuff it full of bean bags and falafels, a strange thing happened. At a time when Twitter, Amazon, Facebook were tooling up to battle the big pay-TV beasts for rights, and the future was looking ever more techy and whizzy and fractured, a number of sports bodies decided they would take their wares back to dear, quaint, old-fashioned free-to-air TV.
English cricket signed a deal that will see some T20 coverage return to the BBC, the first live cricket on free-to-air TV since Channel 4 showed the 2005 Ashes. A week later European Professional Club Rugby announced that its new rights deal will see a free-to-air partner alongside BT Sport showing at least one European match per weekend, replacing the current unpopular BT/Sky arrangement.
And when the PGA of America announced it was ending its long association with Sky Sports, in pursuit of "broad, multi-platform distribution" for the PGA Championship, few thought that meant a deal with dowdy old Auntie Beeb, stripped in recent years of her golfing crown jewels. But lo and behold this week saw the fossilised remains of Peter Alliss duly exhumed and wheeled back into major championship action.
Was this sport running back home with its tail between its legs, the prodigal son returning to the warm embrace of free-to-air telly after being debased by the sleazy subscription peddlers?
Those of us old enough to remember a time before pay-TV can recall when everything that was televised — which, to be fair, wasn't a lot — was available to all; when a Super Sunday meant the high decibel screech of Murray Walker followed by the Big Match on ITV then a flick over to Ski Sunday (really!) to see Pirmin Zubriggen and Helmut Mayer battle it out over the clang of cowbells.
While pay-TV improved the quality and breadth of coverage exponentially — for football in particular — and indeed changed the very nature of the sports it covered, there was something democratic and equitable about the ancient ways of the rabbit-eared box in the corner (declaring an interest here: I work for a free-to-air station).
Prior to football's greedy conquest of the schedules there was space for smaller sports to benefit from exposure to large captive audiences – the fact that Pirmin Zubriggen was a household name being a case in point. Sports Stadium on a Saturday would shuttle between race meetings, rallying, mucky cross country races, club rugby and showjumping before settling on the live 3pm First Division match.
And it is this most fundamental of needs for a sport – to be watched — that has seen free-to-air TV become an attractive option again even in this multi-platform, rights-hungry, rapidly changing landscape.
English cricket, for example, suffered a 35 per cent drop in playing numbers between 2007 and 2016 following the sport's disappearance behind the Sky paywall. The ECB hoped pumping the TV money into grassroots initiatives would compensate for less exposure: it didn't work, so now the Beeb are back at bat.
European rugby chiefs hope free-to-air coverage will provide a shot in the arm to flagship competitions which have struggled to gain momentum since their revamp, while the PGA of America were seduced by the prospect of becoming the most watched major. The popularity of women's soccer and rugby is also expected to be boosted by large audiences watching this summer's Euros and World Cup respectively.
But this is not really a reversion to the days when Des Lynam bestrode the earth. Free-to-air is now just one of the ways that sports are showcasing themselves: the aforementioned examples of cricket, rugby and golf, like football, will all continue to be mostly found on pay-TV, while online is already taking a slice of the action — I write this while keeping one eye on the Give Me Sport Facebook stream of the PGA Championship, BBC's inability to squeeze more than two hours a night into their schedules a reminder of free-to-air's shortcomings.
It's likely that the future of sports viewing will be a mix of the ultra-niche and the mass audience, catering for the super fan but also trying to catch the eye of the casual observer. A GAA fan might watch a YouTube stream of a club match one day, then a blockbuster Munster hurling tie on normal telly the next. Football fans will have a season pass for their club, but a nation will still hold its breath for major tournaments. Or take the example of men's tennis, whose ATP Tour has been snapped up by Amazon Prime while Wimbledon remains a BBC stronghold.
There's a sense that, for now, when the Weimar inflation of football rights risks squeezing other sports out, and until some point in the future when Google streams everything directly into our vegetative brains, old-fashioned telly gives sport a safe haven in uncertain waters and the invaluable marketing oomph of big audiences.
That's until Sportify™ takes off and makes me rich.
Subscribe to The42 podcasts here: