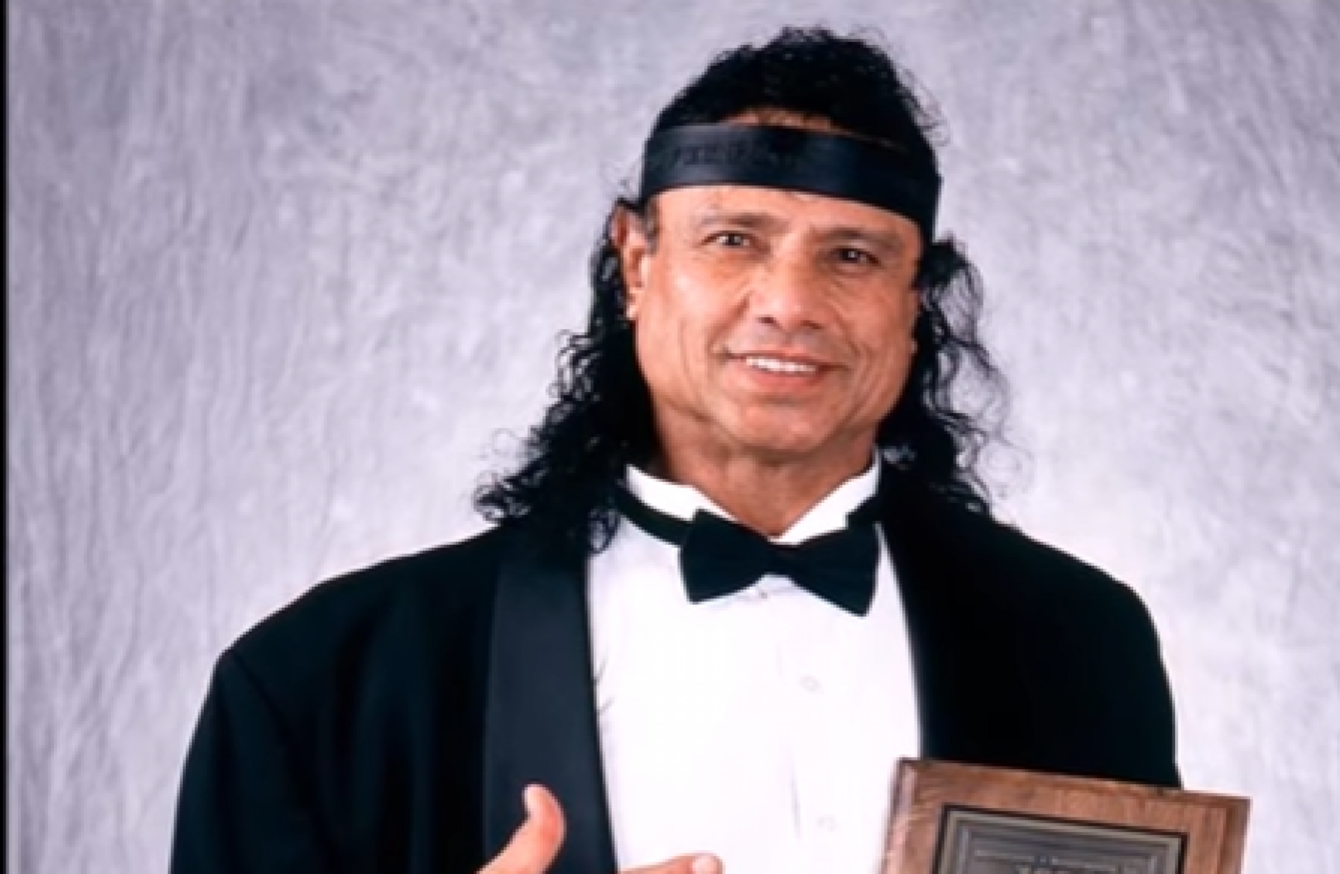 Jimmy Snuka has died aged 73.
Jimmy Snuka has died aged 73.
WRESTLING LEGEND JIMMY 'Superfly' Snuka passed away at the age of 73 last night.
Snuka's daughter Sarona, who wrestles in WWE as Tamina, confirmed the news on Instagram.
TMZ reported last December that the Hall of Famer had been suffering from terminal stomach cancer.
Snuka wrestled with the WWF (now WWE) in the early to mid-1980s and stood out for his unique, high-flying style of wrestling. He was inducted into the WWF Hall of Fame in 1996, while his famous 1982 Cage bout with Bob Backlund was named Match of the Year by Pro Wrestling Illustrated.
The Fiji-born star also wrestled with several other promotions from the 1970s to the 2010s.
Snuka had been due to stand trial in connection with the 1983 death of Nancy Argentino but the judge ruled him unfit to do so as his health deteriorated.
CNN report that Snuka had been charged with third-degree murder and involuntary manslaughter in 2015, after the Lehigh County district attorney's office re-examined the case, as charges were not pressed at the time of Argentino's death.
Last July, it was confirmed that Snuka was part of a group of former wrestlers suing the WWE over neurological damages they have suffered since leaving the industry.
A number of wrestling stars, including The Rock and Jim Ross, have paid tribute to Snuka following last night's news.
The42 is on Instagram! Tap the button below on your phone to follow us!