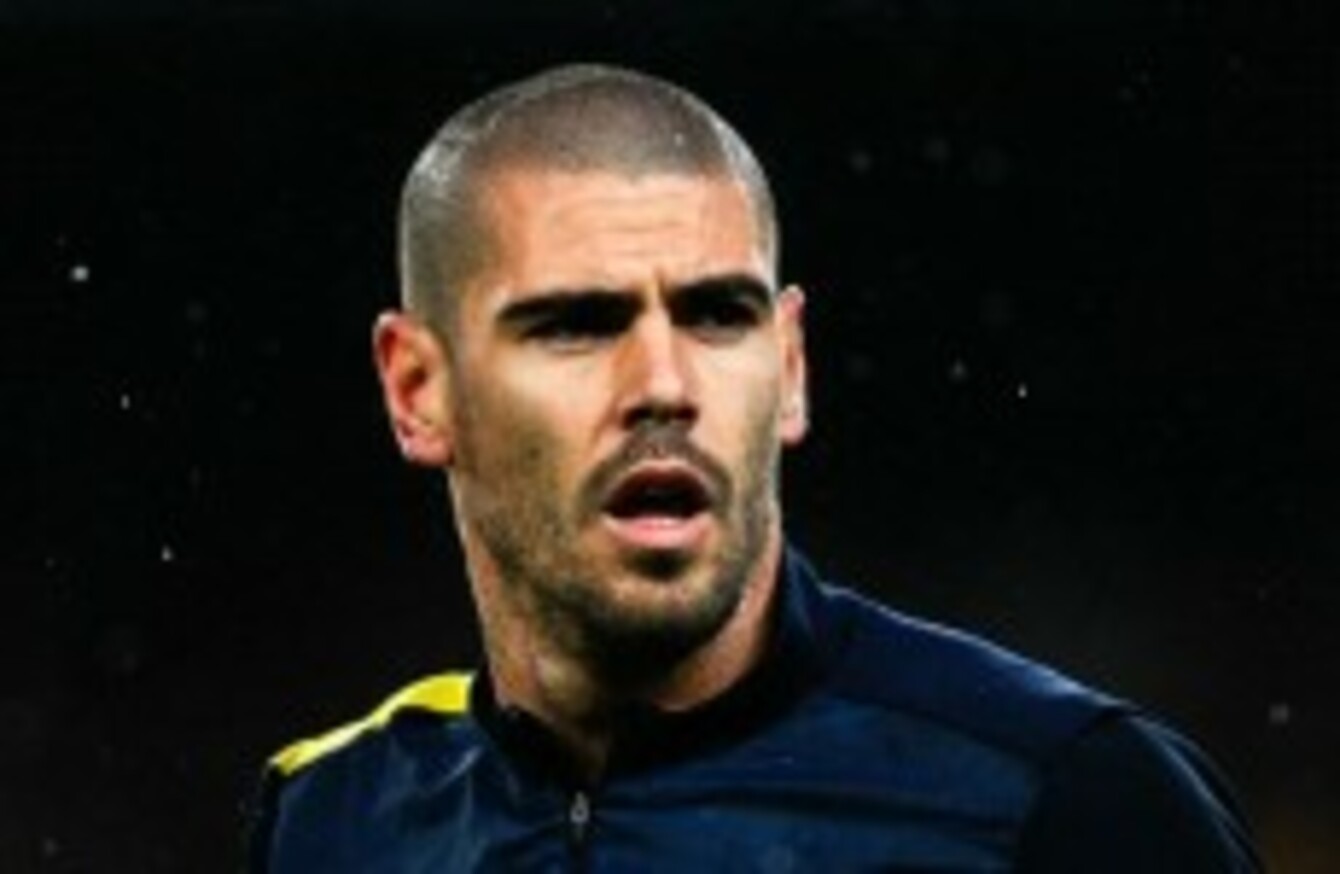 Valdes was announced as a Man United player yesterday.
Valdes was announced as a Man United player yesterday.
AFTER ALMOST €200 million of spending in the summer, it's remarkable to think that a free agent might prove the most significant arrival of the Louis van Gaal era at Manchester United.
The signing of Victor Valdes on an 18-month contract probably won't wow Ed Woodward, Richard Arnold and others concerned with United's relentless commercial drive. His name is unlikely to prompt as many Twitter mentions and Facebook likes as Angel Di Maria, Radamel Falcao, Ander Herrera or even Luke Shaw and Daley Blind.
But Valdes brings United more than a marketable asset, or simply the pedigree of 12 years at the elite level of football and three Champions League triumphs. His presence buys Van Gaal time to deal with what is shaping up to be the most pressing off-field issue of his reign at Old Trafford to date.
Valdes is not the only keeper who will be free to leave United in the summer of 2016. David De Gea, the once scrawny and timid youngster who has matured into one of the finest shot-stoppers in England, has yet to agree an extension. Real Madrid are monitoring his situation with interest with the curtain slowly coming down on Iker Casillas' phenomenal career, and Florentino Perez is a man wholly unused to missing out on key transfer targets.
Van Gaal's bullish refusal to discuss the matter with the media is his right but it changes nothing. Every day that passes without De Gea signing a new deal weakens United's position and if the impasse stretches to next summer, the club will have a serious decision to make. Needless to say, losing a 24-year-old seemingly destined for global renown for nothing – or even for less than the €20m paid to prise him from Atletico Madrid in 2011 – is not an option.
Signing Valdes doesn't resolve the situation with De Gea. It does, however, reduce the stakes. If the former Barcelona man proves his talents have not been irreversibly blunted by the cruciate ligament injury that ruined his Camp Nou farewell – and given that he has undergone a glorified two-month medical at Carrington, confidence on all sides should be high – United can carry into contract or transfer discussions safe in the knowledge that they already possess a high-calibre replacement.
The smartest clubs and coaches look to solve problems before they arise, lining up replacements before key players depart. Even then it is an inexact science. Sir Alex Ferguson still rues the voice in his head that told him Mark Bosnich might be capable of succeeding the great Peter Schmeichel in 1999. Six more men tried and failed in the Old Trafford goal before Edwin van der Sar came along.
At 32, Valdes is two years younger than Van der Sar was when he arrived at Old Trafford. The Spaniard's success and enduring fitness would grant United years of security behind a vulnerable backline even if De Gea leaves, and at minimal cost, allowing Van Gaal to devote more funds to the pursuit of a defensive lynchpin such as Mats Hummels.
Even if De Gea decides to stay, United will only have a problem every bit as attractive as the one Chelsea currently face with Thibaut Courtois and Petr Cech.
The mere act of handing Valdes a contract suggests Van Gaal sees no gamble here. He is not a sentimental manager and reuniting with a player indebted to him for his Barcelona debut in 2002 would carry no weight without confidence that the 32-year-old remains a going concern at the highest level.
If that is the case then Brendan Rodgers and Arsene Wenger will both face renewed criticism of their recruitment acumen in the coming months.
A chronic lack of belief in either Simon Mignolet or Brad Jones is central to Liverpool's ongoing defensive shambles, while Wojciech Szczesny still fails to convince as the No.1 goalkeeper of a club that professes to harbour grand ambitions. No Valdes revival could be separated from the notion that a compelling solution to some of their biggest problems might have been solved with little more than a phonecall to Valdes' agent.
With two top goalkeepers battling it out at Carrington in the coming months, Van Gaal will be plagued by no such insecurities.
By Liam Twomey, Goal.com