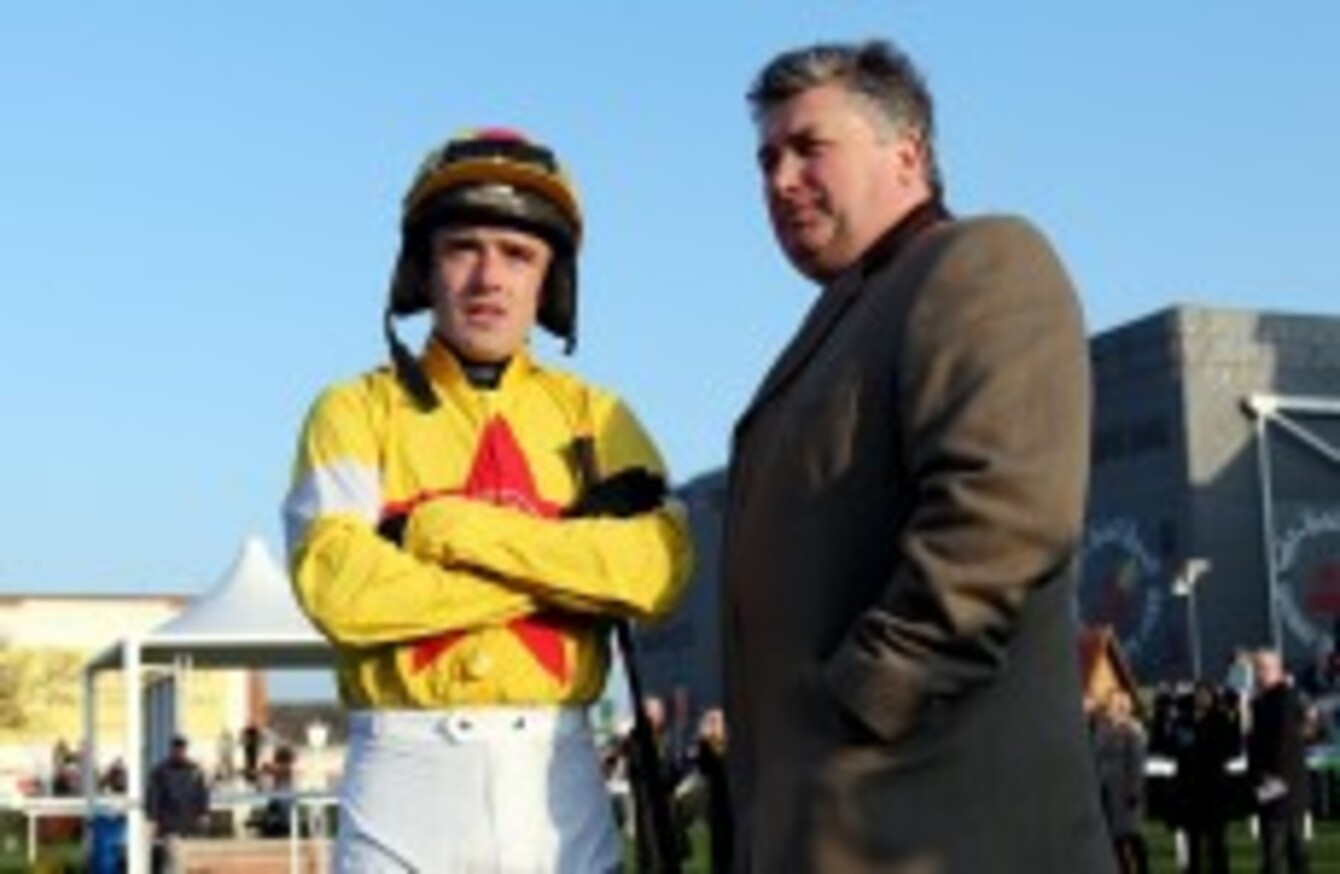 Image: David Davies/PA Wire/Press Association Images
Image: David Davies/PA Wire/Press Association Images
RUBY WALSH HAS stepped down as number one jockey with champion trainer Paul Nicholls today to end an 11-year association.
The 34-year-old jockey has cited family reasons and the constant strain of travelling back and forth to the UK his main reason for stepping down as the stable's number one rider.
2012 Grand National winner Daryl Jacob will now be Nicholls' number one jockey, as the trainer confirmed in his column for Betfair today.
"Myself and Ruby have been chatting for the past couple of months. It was clear that the constant travelling to and from Ireland, with his wife Gillian and the girls at home, was becoming a bit of a grind for him.
"It would have been exhausting for someone young and single, let alone a grey and ageing family man," Nicholls joked, adding:
"He was getting up before 5am, and not getting home til after 8pm, when riding over here – before his girls got up in the morning, and after they went to bed most nights – and when you have a young family that must really take its toll."
Nicholls wished Walsh on his way by thanking him for the "magic moments" he had brought to Ditcheat, such as the successes of Kauto Sar, Denman and Big Buck's, and added that Walsh would on occasion ride in his colours again.
However, Nicholls was content to give number two jockey, Jacob, a chance to impress.
"I am as delighted for him as I am sad to see Ruby go; Daryl has earned his chance," the trainer said.