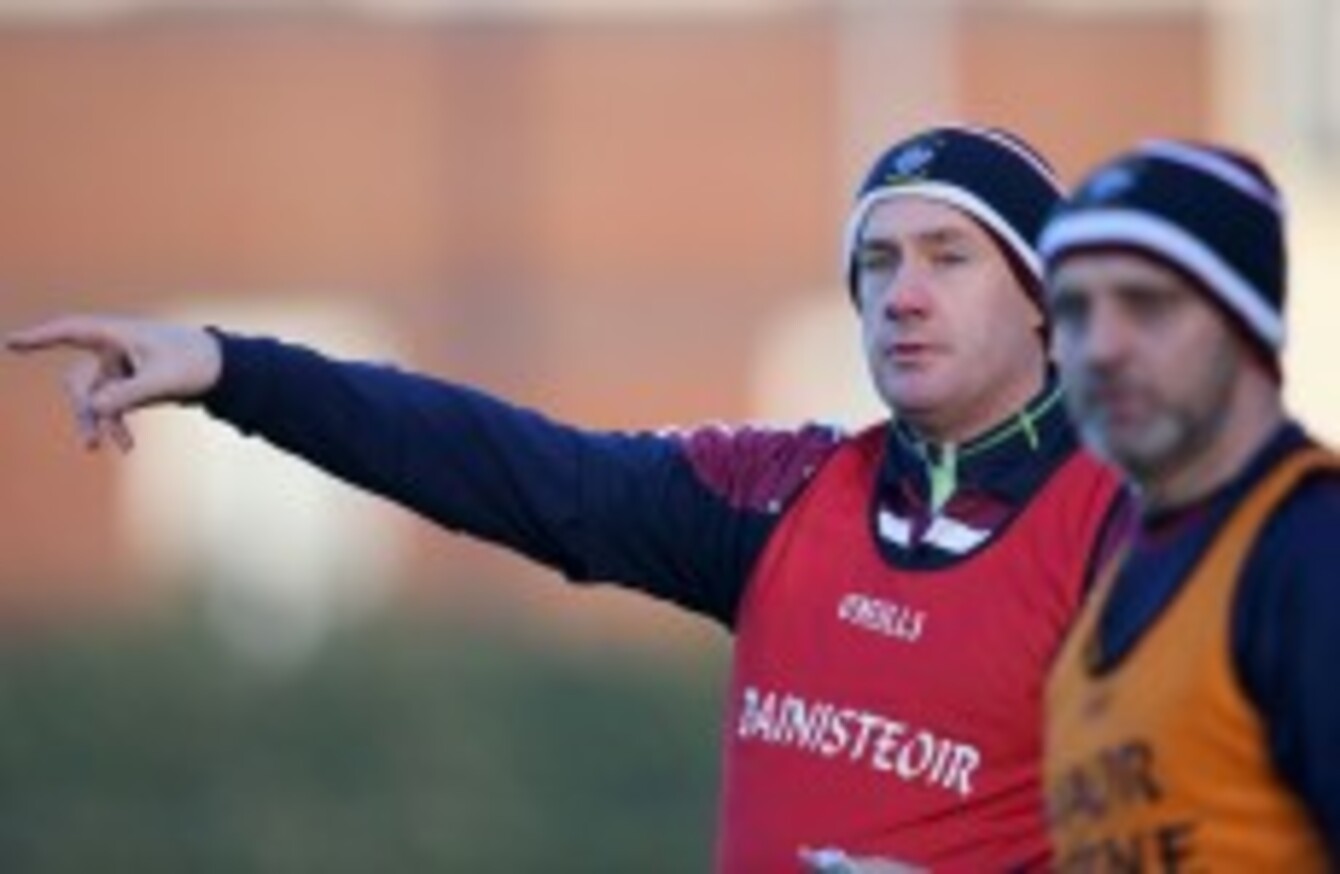 Cribbin is in his first season as Westmeath manager.
Image: Cathal Noonan/INPHO
Cribbin is in his first season as Westmeath manager.
Image: Cathal Noonan/INPHO
IT WAS A mixed Sunday for inter-county teams with some experiencing the joy of promotion while others have to plan for life in a lower division next season.
Westmeath were one of those teams who had a bad day, as they were relegated to Division 3 after losing to Roscommon.
Westmeath manager Tom Cribbin spoke to Midlands Sport after the game and didn't conceal his anger at the effort put forward by the team's senior players.
"There are a few big players just not performing for us," Cribbin said.
"I don't know why or what's wrong. When you have young Cillian Daly, probably one of your best players, and you are looking at poor young Shane Dempsey in his first year to come on and win matches for you when you have senior players, that's f**king not on."
Cribbin didn't single out anyone in particular but by the sounds of it, he would have unfurled a scroll with about ten names on it.
"These big players are not standing up," he continued.
"I don't know what is going on with them but it's the main lads. You saw the other lads, they put everything on the line. The smaller lads who are general average players, they gave it everything. But the big lads who should be standing out, leading, laid down. That is the real trouble with this team."
Cribbin then questioned the appetite of his big name guys and said that the panel might move in a different direction as they plan for their first championship game against Louth.
"We might have to go on without a clatter of these players and start purely working on these young lads for the future," he said.