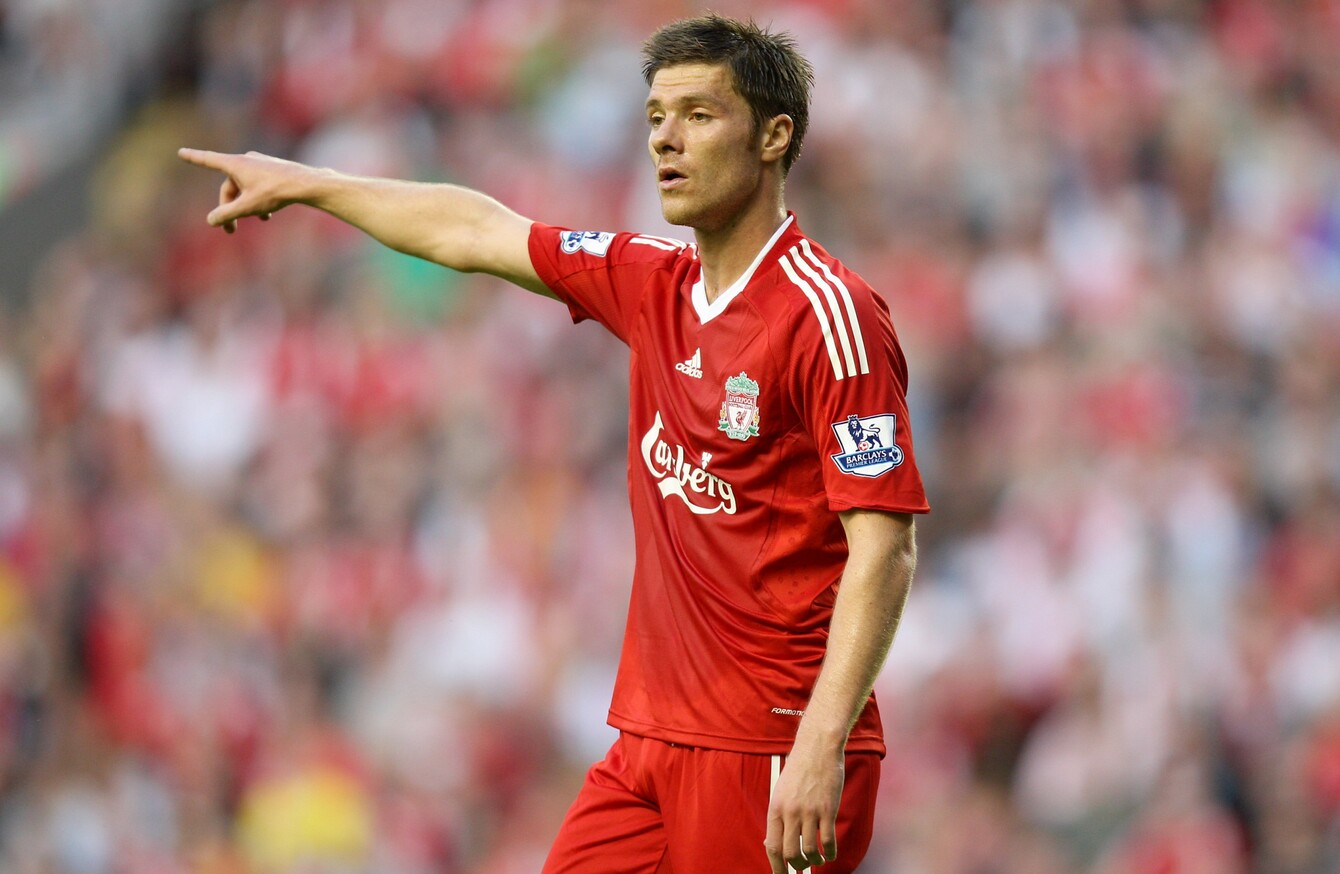 Image: Stephen Pond
Image: Stephen Pond
XABI ALONSO RETIRES from football at the end of the season after an illustrious career but despite the success he has enjoyed in Madrid and Munich, the five years he spent on Merseyside remain a special memory for him.
Speaking to the Liverpool Echo, the 35-year-old midfielder looked back on his time at Anfield and identified what made it so special for him.
"The expectations were high but the moments and the feelings were even better", he said.
The mystique of coming down that tunnel at Anfield, touching the sign, watching the Kop singing You'll Never Walk Alone. Having that made it easier to have such a close attachment and strong commitment with the club and the fans.
The personality of Liverpool people is very particular. They like you to be one of them. If you are in the bar, they offer to get you a pint. They want you to feel welcome. I felt that from the very beginning".
Alonso also discussed the breakdown of his relationship with Rafael Benitez, who wished to sign Gareth Barry from Aston Villa in the summer of 2008.
Benitez was open with Alonso – who he had bought from Real Sociedad four years earlier - and explained the situation. But the Barry deal never happened and Alonso stayed for one more season. However, he admitted something changed in 2008.
I said to him, 'Rafa, of course. I need to accept this – you are the ones who make these decisions'. But, in the end, nothing happened. My position changed a little bit because I wasn't expecting the manager to say I could be sold".
Alonso admitted to having been close to signing with Juventus and Arsenal while Benitez attempted to make the Barry deal happen.
"I was really close to Juventus and I was close to Arsenal", he said.
"But, it was just £3m. Liverpool were asking £18m and both offered £15m – so that's why it didn't happen".