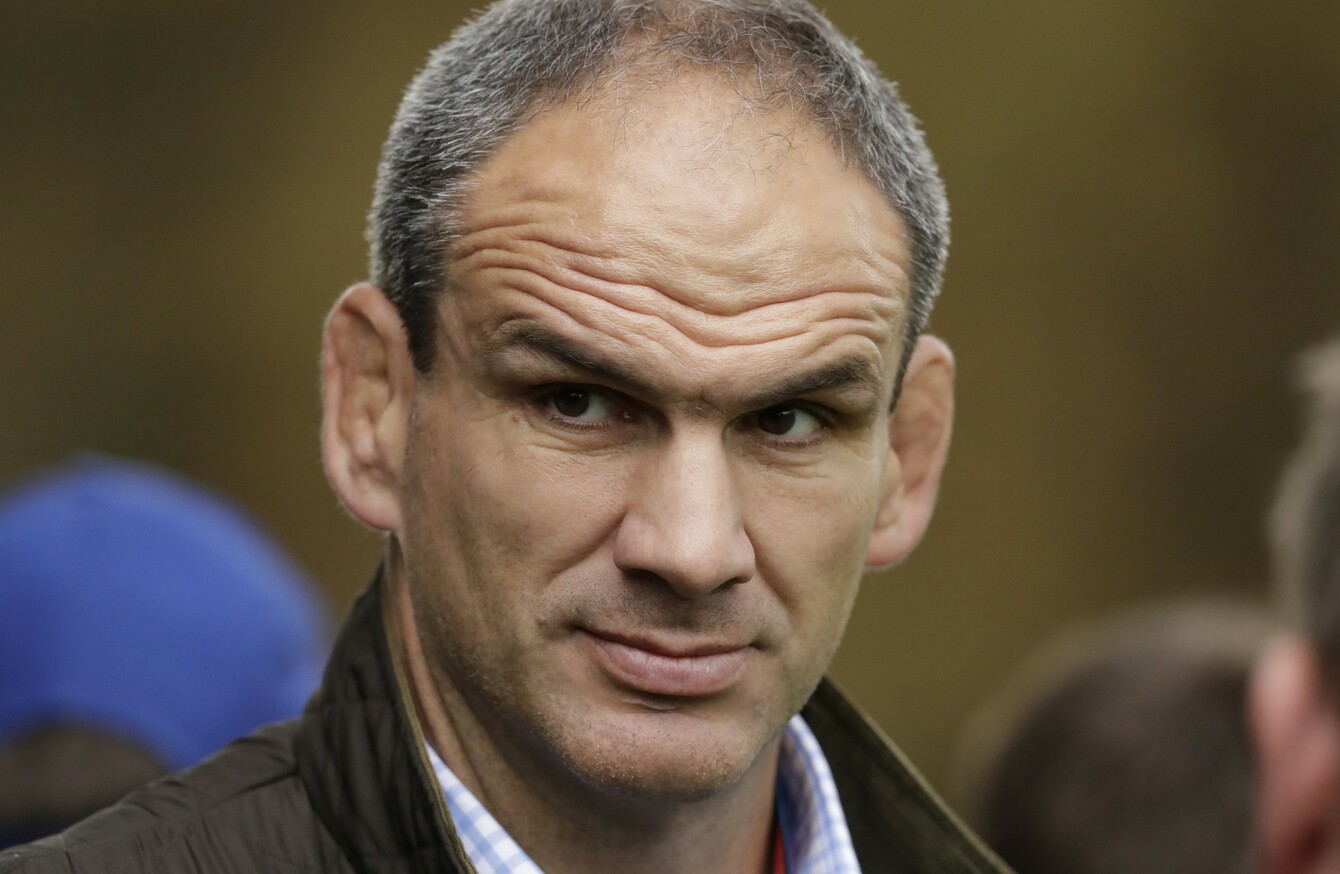 Martin Johnson
Image: Matt Dunham
Martin Johnson
Image: Matt Dunham
ENGLAND'S CRUSHING VICTORY over Scotland last weekend was not the best preparation for their bid to claim successive Six Nations Grand Slams, says World Cup-winning captain Martin Johnson.
Eddie Jones' side wrapped up back-to-back titles at Twickenham on Saturday with a 61-21 triumph over Scotland, Jonathan Joseph grabbing a hat-trick as England matched New Zealand's world record 18-game victorious run.
The win leaves England on the verge of a repeat of their 2016 Grand Slam when they come to Dublin on Saturday to play an Ireland side who saw their title hopes disappear with last Friday's defeat to Wales.
With such a historic opportunity within their grasp, Johnson feels the ease by which Jones' men beat Scotland could work against them when they take on Ireland.
"I thought England were ruthless and they exploited the same place against Scotland," Johnson told Sky Sports. "I have not seen a game where a team have scored the same try three times and have gone through the same place.
"Ireland will be different and it will be very interesting to see what England will run and how they will try to attack Ireland off the set-piece. Things can change really quickly and in some ways the Scotland win is not the ideal preparation for the Ireland game."
Abating the Aviva Stadium crowd will be a crucial step towards helping to secure their success, according to the former skipper, placing the emphasis on early scores.
"A good start is crucial," Johnson added. "That is more important away from home than at home really as you have got to put doubt in the mind of the home crowd and of Ireland as well. You execute well and don't make mistakes — you don't give them anywhere to go. Your defence has to be as tenacious as their defence.
"If they [Ireland] come and play really, really well then it is going to be a close game. If they can't play well then we will beat you quite readily and if they play terribly then we will put 60 points on you like we did against Scotland. This will be a great test for England."