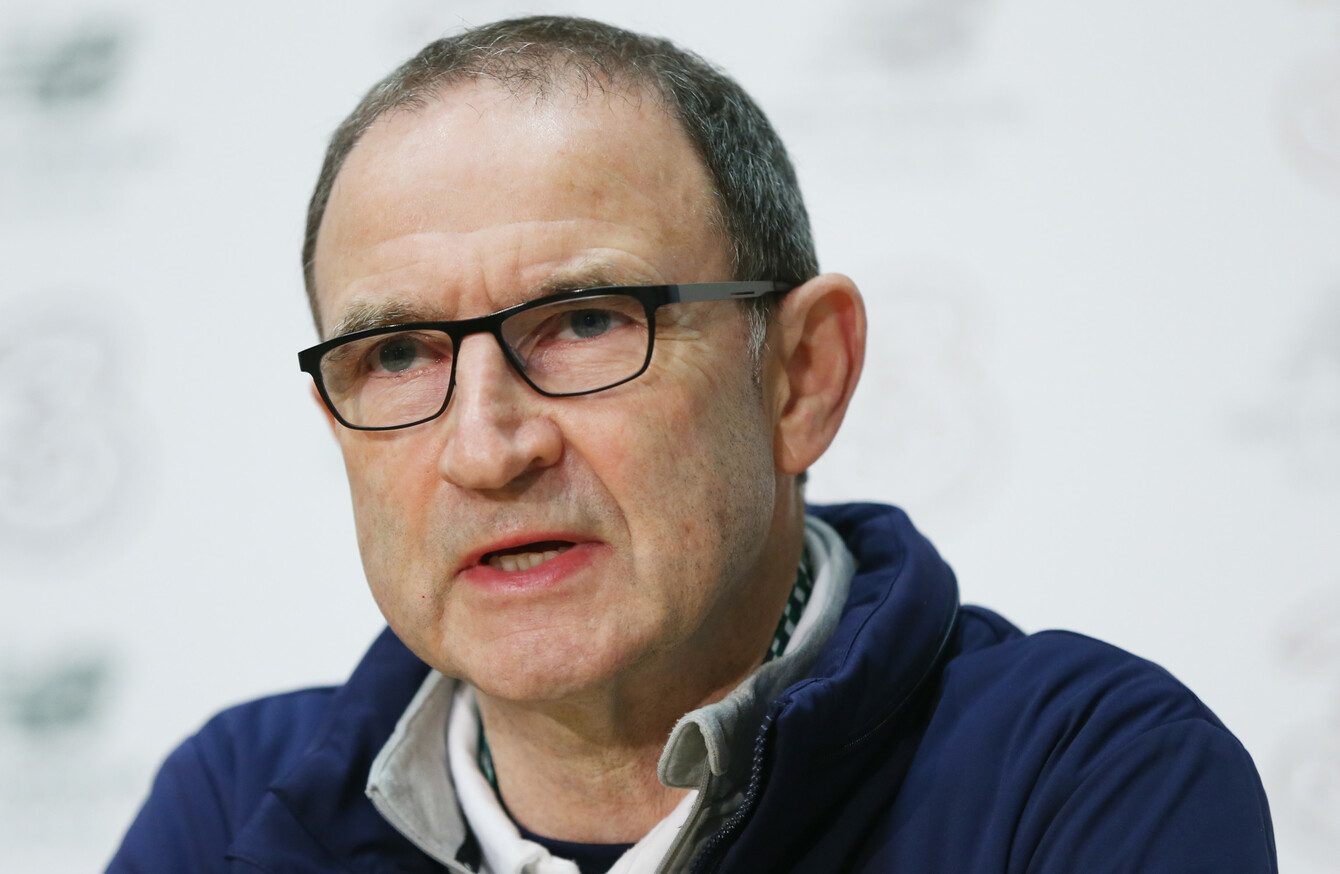 Ireland have secured some impressive results under Martin O'Neill.
Image: Niall Carson
Ireland have secured some impressive results under Martin O'Neill.
Image: Niall Carson
IRELAND MANAGERS ARE rarely popular for too long.
In fact, sometimes, it would be fair to say they can become hated by at least a minority of the sporting public.
During some of the rockier moments of Eoin Hand's reign, both himself and his family were abused. The former manager recently told The42 about how his son's bike tyres were slashed by some especially spiteful critics.
And while Hand perhaps suffered some of the most extreme abuse, particularly given that he was a rare example of a manager actually living in the country while managing the team, others have been criticised to varying degrees as well.
By the end of their tenures, there was a significant ill will towards Jack Charlton, Mick McCarthy, Brian Kerr, Steve Staunton and Giovanni Trapattoni.
Another former manager, John Giles, recently recalled on Newstalk's Off the Ball how Charlton went from villain to hero practically overnight. The Englishman had been castigated in the press and by a section of the Irish support after it seemed as if Ireland's bid to qualify for Euro '88 had ended in failure. However, Scotland's shock win in Bulgaria changed the perception of Charlton immeasurably.
In contrast with that era, it was a Scotland defeat that helped alter the Irish public's feelings towards O'Neill as manager. Had Slovenia been beaten by Gordon Strachan's side, then the Boys in Green's World Cup hopes would be dead and they would not be preparing for a play-off today.
Yet regardless, the Irish side still had to pick up wins over Moldova and Wales, and they achieved this task impressively, handing the latter their first competitive home defeat since September 2013.
Suddenly, the negativity surrounding O'Neill's new contract announcement was less apparent, as Ireland maintained their World Cup qualification hopes, which appeared slim following a 1-0 home loss to Serbia the previous month.
Yet a failure to progress in the upcoming play-off games will undoubtedly create a greater sense of disillusionment.
It's safe to say that these two Denmark games will go some way towards defining O'Neill's legacy as Ireland manager.
To those watching from afar, he has already worked miracles. Former Wales and Leicester player Robbie Savage has consistently expressed bafflement at the level of criticism aimed at O'Neill.
In the aftermath of the Wales win, Daniel Taylor wrote a column for The Observer entitled: 'Martin O'Neill is in the managerial elite even if a top job eludes him'.
However, not all Irish fans are so enamoured with O'Neill. The team's unattractive style of football and their manager's laissez-faire approach to match preparation are often highlighted by the doubters.
Looking at his tenure from a pessimist's perspective, you could argue he has done no better or worse than Trapattoni — like the Italian, he has so far helped Ireland earn a place among the top 16 teams in Europe, before ultimately falling to vastly superior opposition.
But guiding the Boys in Green to a first World Cup since 2002 would surely earn the Derry native a newfound level of respect.
Taking Ireland to more than one major tournament is something no manager aside from Jack Charlton has ever achieved.
The fact that it is easier now than it was back then to qualify is partially offset by the fact that O'Neill is working with inferior players compared with the legendary World Cup winner.
Moreover, consider Ireland's scalps under O'Neill: Wales, Bosnia, Germany, Italy and Austria.
In competitive matches, arguably only two Irish managers have comparable records — Charlton and McCarthy. The latter managed victories over Holland, Yugoslavia and Croatia, while the former oversaw wins against Portugal, Italy, Spain, England, Bulgaria and Scotland (plus Romania if you count penalties).
Yet as Jose Mourinho is being reminded of by Man United fans right now, bad football is only tolerated when it is producing positive results.
So whatever happens in these two upcoming play-off games, it is bound to have a significant effect on the Irish public's perception of O'Neill.
Subscribe to The42 podcasts here: