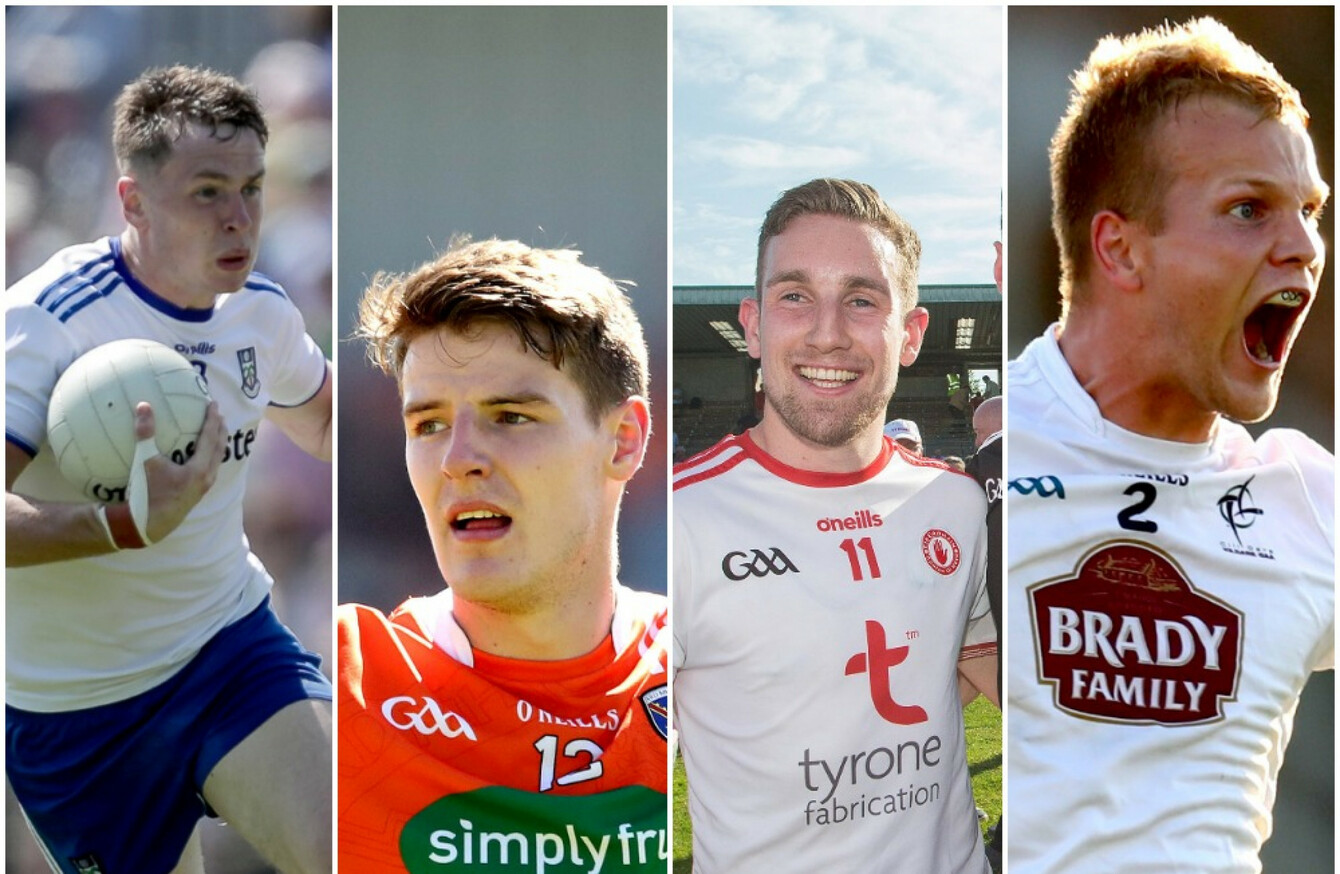 Monaghan, Armagh, Tyrone and Kildare all triumphed this evening.
Image: INPHO
Monaghan, Armagh, Tyrone and Kildare all triumphed this evening.
Image: INPHO
THE EIGHT TEAMS that will be battling it out for the last four places on offer in the All-Ireland football Super 8s this season, are now known.
Victories in today's qualifiers for Monaghan, Armagh, Tyrone and Kildare completes the line-up for Monday morning's Round 4 draw in the All-Ireland senior football championship.
Provincial champions Galway, Kerry, Donegal and Dublin are already assured of places in the Super 8s. They'll be joined by the Round 4 winners with the four games set to feature teams aiming to bounce back from losses in provincial deciders and the sides hoping to harness momentum from their qualifier runs.
Beaten provincial finalists
Roscommon
Cork
Fermanagh
Laois
Round 3 winners
Monaghan
Armagh
Tyrone
Kildare
The draw takes place on Morning Ireland on RTÉ Radio 1 at 8.30am on Monday.
The draw is subject to the avoidance of repeat pairings where feasible with possible repeat clashes including Fermanagh against Monaghan and Fermanagh taking on Armagh.
Venues will be determined by the GAA's CCCC with the Round 4 games generally held in neutral venues.
The fixture details will be confirmed on Monday afternoon with the matches set to take place next weekend, 7-8 July. Croke Park will not be an option to stage games as Michael Buble is playing at the stadium next Saturday.
All Round 4 matches will be required to finish on the day under the new championship protocols.